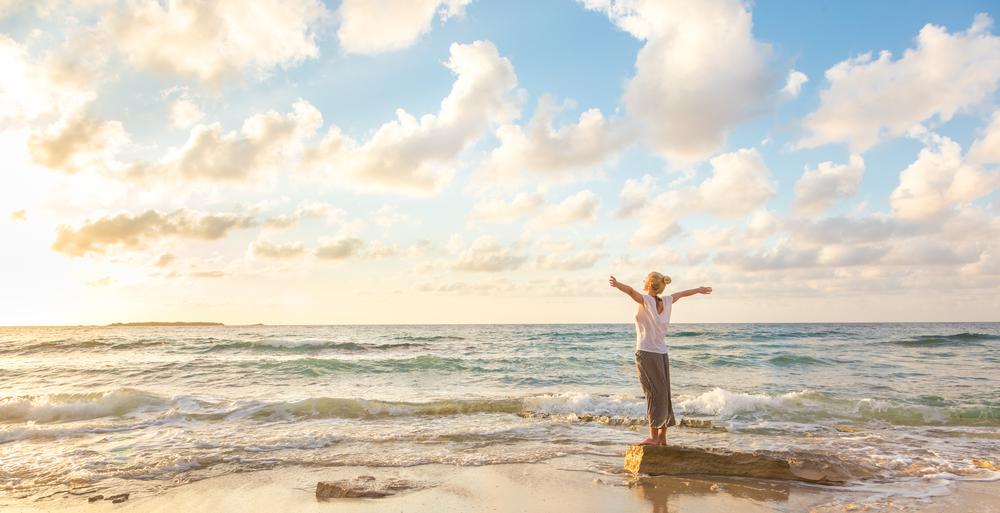 Are you tired of waking up every morning on the wrong side of the bed? Sometimes we get in ruts where we're groggy, sluggish, and don't feel like ourselves. We're achy, tired, and unmotivated for no reason at all. Or, is there a reason? You may not realize it, but our daily lifestyle greatly impacts how we feel, perform, and act every day! Turn those gloomy days brighter by revamping your lifestyle to boost your wellness andlook and feel your best. To help you get started, here's our list of the top 5 tips to bring out the better you!


1. Channel Your Inner Self
If you want to look and feel your best, you need to accept yourself first. Comparing yourself to famous Instagram models or people you see walking by you on the street will do you no good. We come in an array of beautiful shapes and sizes and bring uniqueness to this world. If you're having trouble accepting who you are, channeling your inner self through yoga and meditation will do you wonders, both inside and out.
Practicing mindfulness every day for 10 minutes will not only help relieve stress, but will also improve your mental health and diseases such as depression, anxiety, OCD, and eating disorders. Want to take it a step further? Invest in an aura camera for sale that uses technology and sensors to determine your aura and the chakra levels you display to the world. What better way to understand your true self than through realizing your human potential? If you want to look good, you need to feel good first.


2. Get Daily Exercise
Your body is meant to move. However, modern society often leaves us stagnant, sitting in desk chairs behind computer screens for hours on end. Getting daily exercise is a lifestyle change you need to make ASAP. Getting daily exercise doesn't mean you need to sign up for an expensive gym membership and hire a personal trainer. Do you have a pet? Get your dog up and moving by bringing them on a 30- to 60-minute walk every day to burn some calories and get some fresh air. If you need motivation, you can download a personal training app right on your smartphone to perform home exercises anywhere in your house!
Daily exercise has numerous positive health effects. Whether you're increasing your cardio by going for a bike ride or pumping some iron, daily movement will increase your heart strength, decrease illnesses such as cardiovascular disease and diabetes, and even clear up your skin. Have you ever heard of a runner's high? Exercising releases endorphins, which are feel-good hormones that boost your mood and productivity!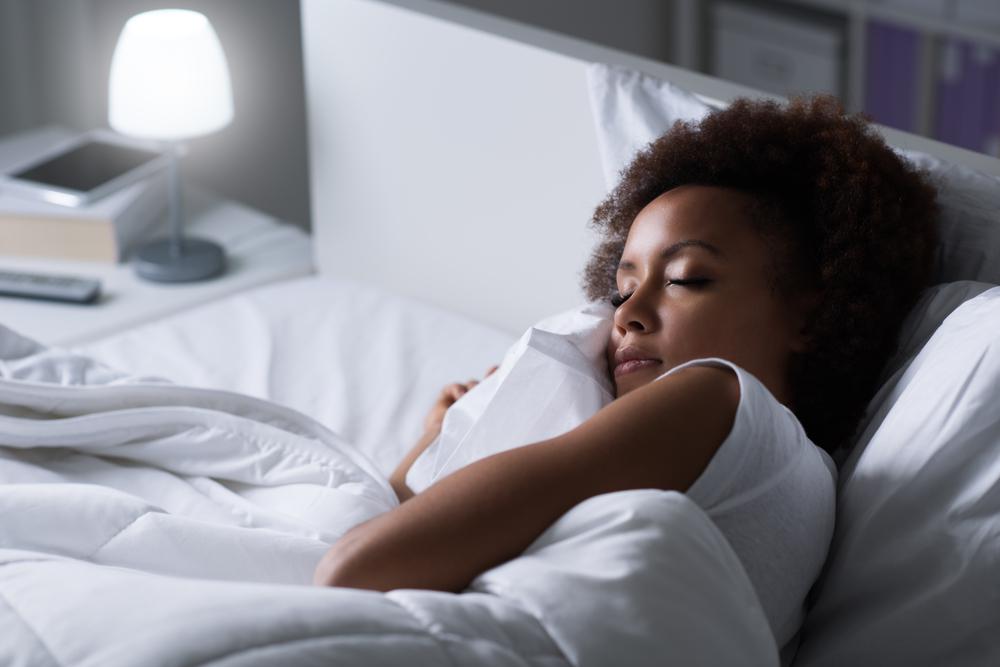 3. Form a Healthy Sleep Cycle
Sleep can't be stressed enough when it comes to looking and feeling your best. Sure, we all have those nights where we decide to stay up late to get a drink with friends or finish a last-minute assignment. However, if staying up late becomes a habit, you're in for a rude awakening. Chronic sleep deprivation will impact your memory and cognitive ability, decrease performance and alertness, and can lead to harmful illnesses such as obesity, respiratory diseases, and high blood pressure.
If you're having trouble sleeping, you should take a look into your mattress. As they say, you spend a third of your life sleeping, so getting some shut-eye is no joke. Investing in a mattress that is comfortable for you will improve your overall well-being. If you still can't catch some zzz's, look into getting a noise machine that will help you drift away into a silent slumber. For added benefits such as clearer skin, a boosted metabolism, and fewer wrinkles, getting the full eight hours is a must!


4. Fuel Your Body
The key to feeling your best is by fueling your body with proper nutrition. While highly processed foods loaded with sugar or salt taste great, they lack the nutrients your body needs. There's nothing wrong with treating yourself to sweets and snacks. But, if packaged meals or fast food make up your daily diet, you could be putting your body in danger. Constantly eating foods high in saturated fat can lead to Coronary Heart Disease, diabetes, high blood pressure, as well as imperfections such as acne.
Quitting your regular eating habits cold turkey can be really hard. But, baby steps go a long way. Begin by replacing one meal a day with fresh food such as organic fruits, vegetables, and superfoods like ancient grains that are high in vitamins, minerals, and dietary fiber and don't have chemicals sprayed all over them. If you don't have a lot of time to prepare home-cooked meals, there are numerous meal delivery services that deliver easy to cook meals with recipes and all of the ingredients right at your doorstep!


5. Practice Good Hygiene
Sometimes looking good makes you feel good. Have you ever noticed how productive you are on the days you decide to do your hair, nails, and makeup and throw on your favorite outfit? Practicing good hygiene every day will bring a fresh start to your morning routine, even if it means waking up twenty minutes earlier to straighten your hair. When it comes time for bed, get in the habit to wash or exfoliate your face to wipe away oil, dirt, and makeup that has built up over the course of the day. To beat pimples and acne from forming on your face, stock your purse, backpack, or wallet with some face wipes to blot away any oil, dirt, or runny makeup.


The Bottom Line
Looking and feeling your best doesn't have to occur once in a blue moon. Wake up every day with your game face on by implementing these easy lifestyle changes in your daily routine to take care of your body, inside and out! Doing so will make you glow and leave passersby wondering what your secret weapon is.