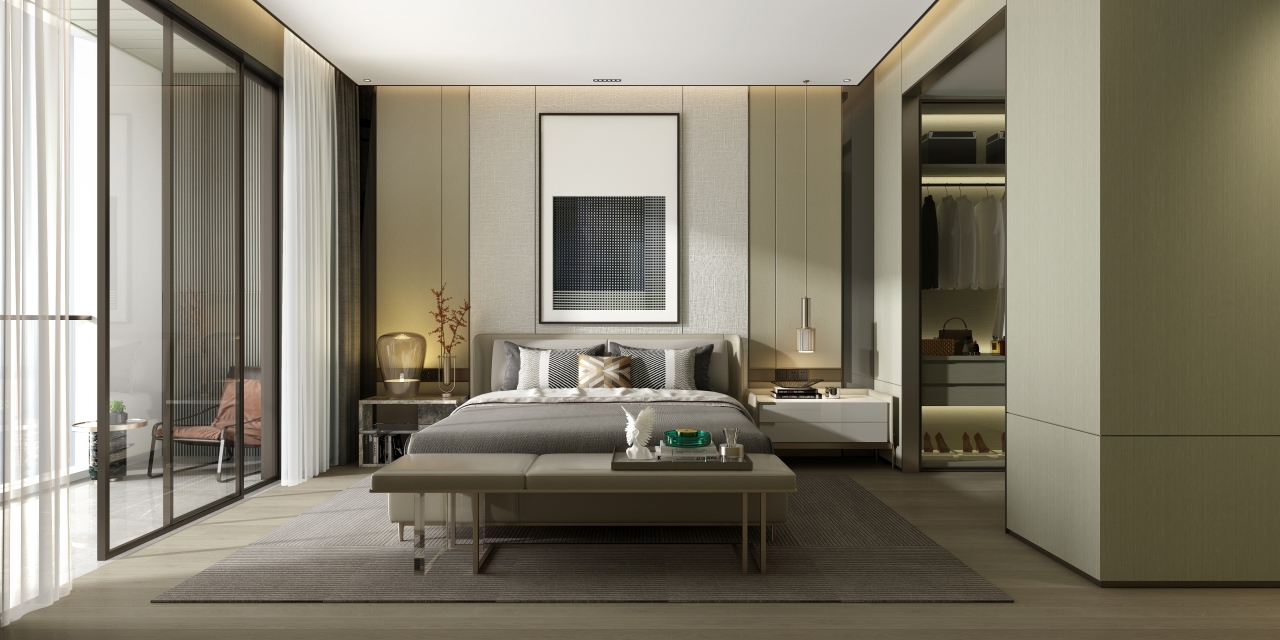 Our bedrooms are so much more than just places where we go to get some rest. They're places where we get dressed in the morning, retreats where we read and daydream, and sometimes the areas where we work or study. That means they need to be optimized for different activities, yet cozy and comfortable enough for us to unwind after a long day. As much as you may like your bedroom design, it might start to feel boring after a while. Luckily for you, there is a plethora of options when it comes to modernizing your bedroom. From changing its color palette and creating focal points to adding new furnishings and updating window treatments, you can elevate your bedroom in a number of ways. In this article, we're taking a look at five sleek bedroom ideas that will take your bedroom from drab to fab. Read on to get inspired!


Open wardrobe systems
A modern twist on the traditional way of storing clothes, open wardrobe systems are growing in popularity due to their practicality. A perfect storage solution for minimalistic spaces, customized open wardrobes utilize every inch of your living space, maximizing the use of your room's height. Practical and chic, open wardrobes make it possible to see what you have in your closet and create outfit combinations with ease. Simply hang the clothing you're currently wearing and use lower shelves to stack off-season clothing and accessories. Display your favorite garments and try to match them to your room's color scheme, turning your open wardrobe into your home decor.


The bed as the focal point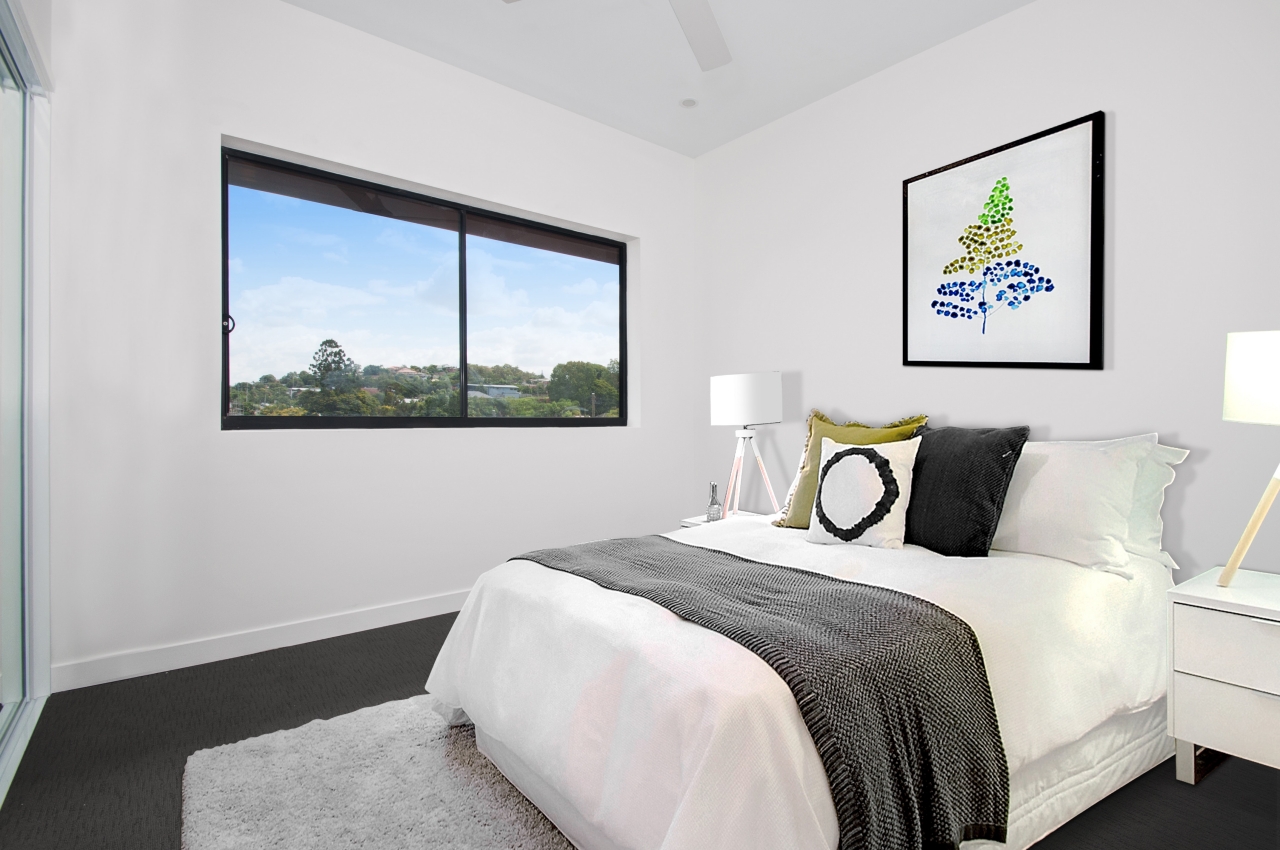 An essential component of good design, a focal point is a great tool you can utilize to elevate your bedroom look. Bulkier furniture such as beds and sofas naturally draw the eye and make for instant focal points, even more so when they've got interesting features. Quality upholstered beds can easily steal the show due to the headboard that is a part of their design, and with the addition of chic throw pillows and blankets, your bed can instantly become your showcase piece. Choose nightstands and artwork that blend in with the design of the bed and make it stand out, and be sure to use patterns and texture to enhance the visual interest of your bedroom.


Monochromatic color palette
One of the easiest and most inexpensive ways to transform your bedroom is to treat your walls to a fresh coat of paint. Change the overall feel of your bedroom and choose colors that have a calming effect. Neutrals such as white, beige, and gray are great color options for the bedroom as they give off a serene vibe, while pastels such as baby pink and mint green add subtle pops of color while still being modern and chic color choices. If you'd like something bold and dramatic, adopt a darker color palette and make use of hues such as midnight blue, deep purple, or emerald green. Whichever color palette you select, be sure to vary the textures and decorate with pieces in variations of the primary color you choose, thus designing a perfect monochromatic bedroom.


Add multiple layers of lighting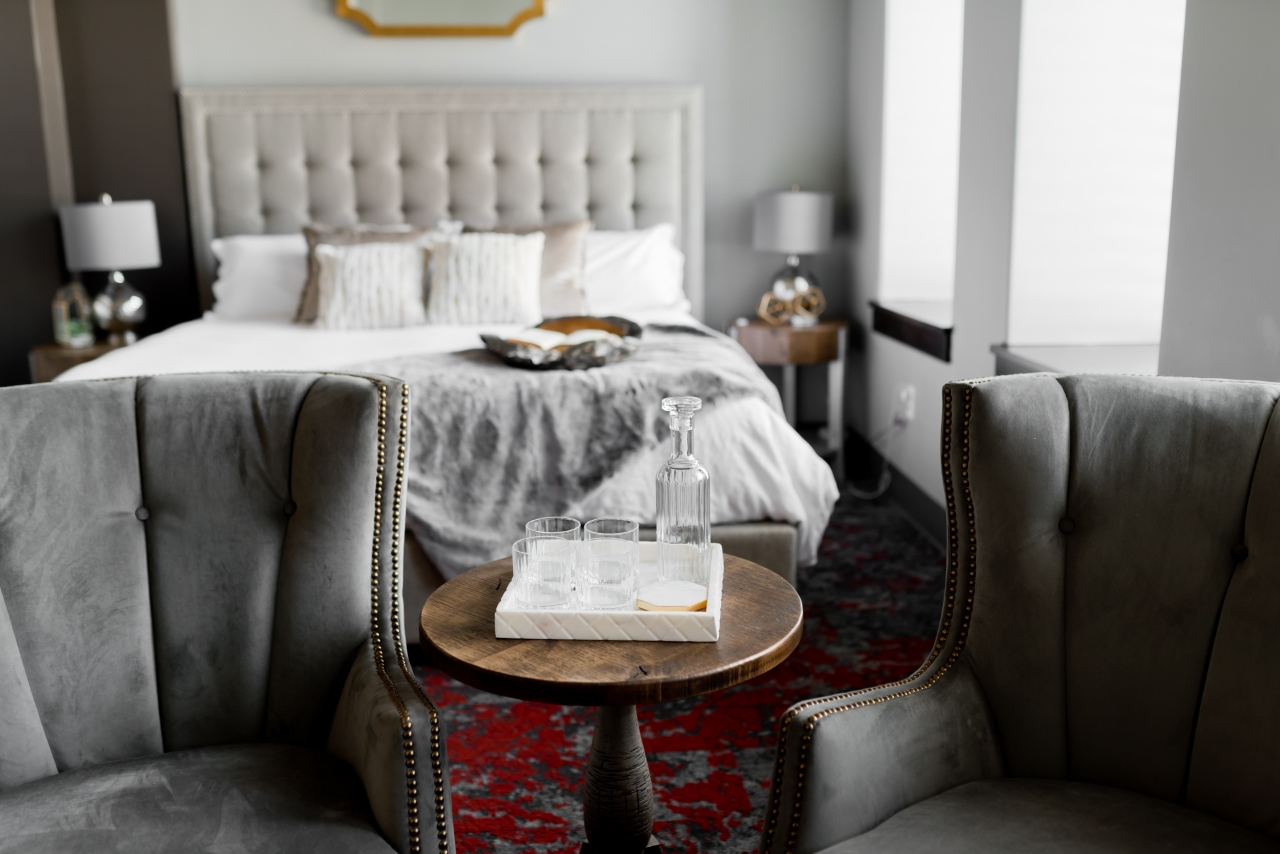 Even though it often gets overlooked, lighting is an important design element that can completely transform the feel of the room. For a well-lit and bright bedroom, it's best to introduce a combination of different light sources. Instead of relying solely on the overhead light fixture, layer your lighting – introduce pendant lamps to save some space on your nightstands and make your bedroom look stylish. For an additional layer, bring in the floor lamp and place it in the corner beside the armchair, creating a cozy nook. Finally, add a couple of candles or use dimmable wall sconces to create a pleasant ambiance and set the mood.


Update your window treatments
Although it's great to let the natural light fill the room during the day, you want to make sure you can easily adjust the amount of sunlight coming in when the sun rays are too harsh. Updating your window treatments is a great way to make your room more functional, and roller blinds and curtains are some of the most popular choices. However, if you're looking for a way to add a splash of color to your room, consider installing patterned blinds – it's a fuss-free way to freshen up your bedroom and give it a contemporary feel while still being a practical addition to your bedroom.
With a couple of chic bedroom design tips, anyone can transform their bedroom and make it look like something they'd find in a luxury magazine. Use some of these ideas to form your design strategy and create a sleek space that will inspire the sweetest of dreams.