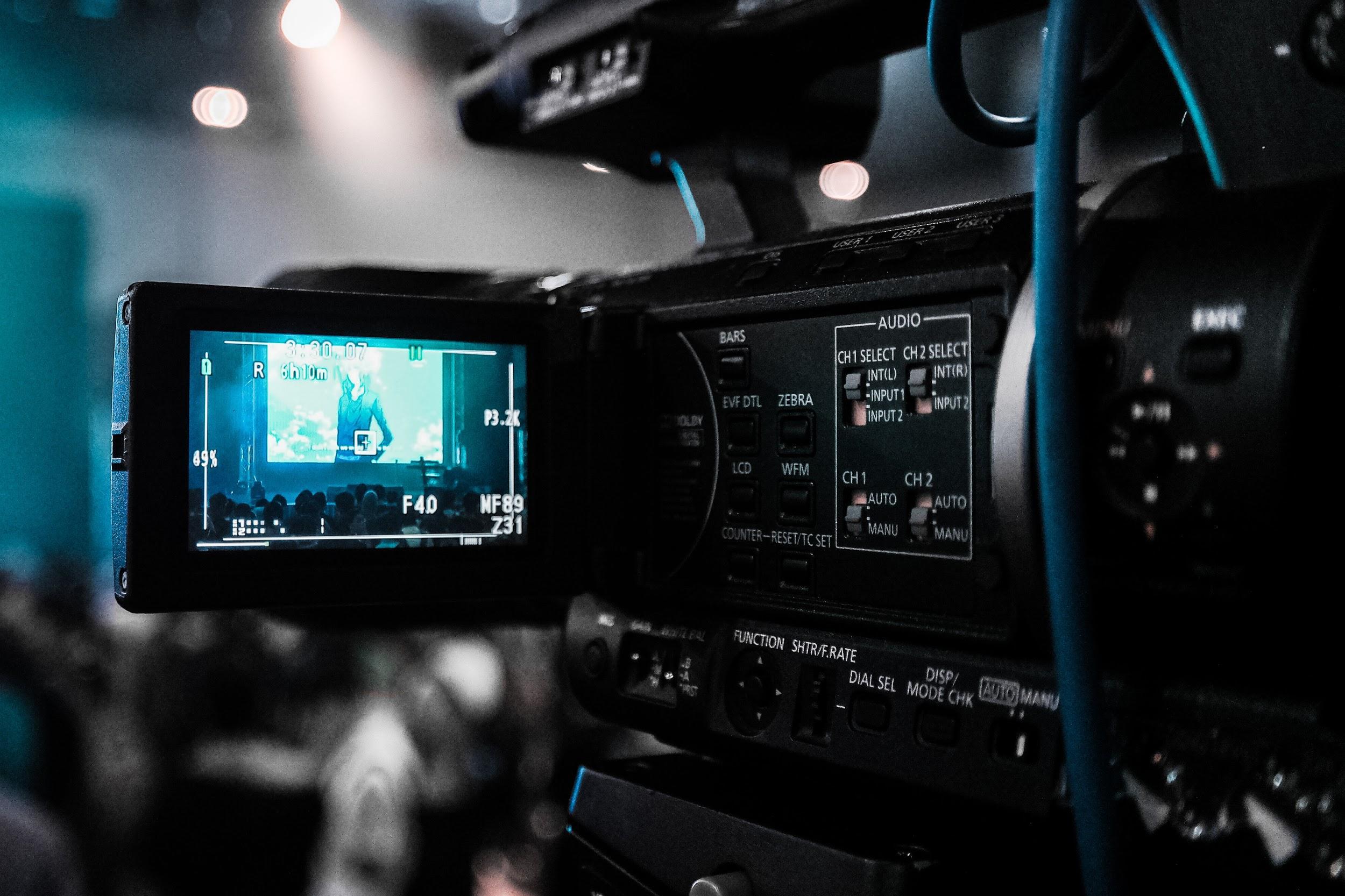 The art of capturing a special, rare event is truly something heartwarming. Whether it involves wildlife, serene landscapes, wedding moments all of it seems so fascinating when you're able to seize the moment. Thankfully, this is possible because of the era we live in, that possesses such technology. Anytime we witness something unique and enchanting in most cases we just pull out our smartphones and capture everything, which we then often take to social media to showcase our skills when it comes to videography.
However, not everyone has what it takes to be a videographer like we have an option of video production in Sydney, it's more than just handling a smartphone or having an expensive camera. If you wish to professionally pursue this or if you feel like you're good enough to make some money out of it, then why not? All it'll take is a bit of polishing, commitment, and consistency. The demand for videographers is increasing rapidly with time; therefore, there is a lot of competition in the market as we see. To stand out or be the best there are some guidelines and tips you can follow to create a brand image for yourself and excel in your choice of interest. Here are 10 ways you can become a successful videographer.
1. Plan everything
You must be well organized with everything beforehand, there are several aspects when it comes to being a videographer and not just the obvious ones, which includes being prepared in terms of your camera equipment or the lighting being ready at all times. Carefully plot your storyline and visualize and try jotting down a specific guideline you intend on following during shooting so you don't miss out on anything. Make sure you have a budget for the video you're making before shooting.
2. Create proposals
As starters, you might struggle with presenting your portfolio everywhere you go and considering you're new to the business you most likely can't incur huge costs by yourself just for presenting your work. Therefore you must word out all that you cannot display in the form of video or imagery. Companies and clients will recognize your dedication and might be captured by your style of writing, depending on how well you've described your services. It's best if you could attach some of your work for sample purposes (be it a raw piece) so the client has a clear idea of what you're capable of.
3. Be professional
Remember, you're in the business. Despite being a way of showcasing your art, know that you have to take account of other factors. That includes dealing with competitors and learning to grow further, have everything financed realistically based on your experience and skill. When meeting clients remember to remain professional and be sure to timely schedule your meetings. Tiny factors like these all matter when it comes to you being able to secure a deal with a client.
4. Be unique and creative
You have to be different to grow. Don't fall into the same footsteps of your fellow competitors. Be different and showcase your talent. Clients would want to see your unique selling point before buying your service so make sure you have that loud and clear. Seek inspiration from the world around you daily and have them noted somewhere, this can help you gain inspiration.
5. Create connections
Always remember the more contacts you have the better. Anyone could come in handy at any time. During social events try looking out for potential influencers who might be able to help your business grow. Share your ideas and your work, you never know who you might end up impressing and eventually land yourself a huge deal.
6. Always feel like there's room to improve
Almost is never enough. No matter how 'good' you feel like you've gotten, you must acknowledge that knowing more won't cause you any harm but will only benefit you. Go through your previous work and learn from your mistakes along the way, don't end up comparing your work to others, you don't need to mimic somebody else's kind of art but don't stop learning and practicing more tips and tricks along the way.
7. Collaborate with other renowned videographers in the industry
While you may have some pretty intense competition, look out for friends or family who are familiar with the videography industry and try learning from the experience they have. Collaborate with other videographers at events, not only does this create more friendly connections but you will also be able to learn newer techniques and will be able to perfect your skill even more.
8. Flexibility
It's important to determine what genre you're targeting, for instance, wedding videography is way too different from wildlife videography. While your main focus should be on your target genre, remember as a videographer you should be able to show flexibility in your work and move to other genres depending on market demand. Flexibility should also be practiced in terms of timings and financing. At least for starters, you might need to compromise a lot more than you anticipated.
9. Be confident
Have confidence and firm faith in what you do. Know that whatever you're putting out is the best and in case you receive some sort of criticism, try adjusting to it and consider it as constructive criticism. Don't be easily disheartened, if you're new into the industry have patience and you'll eventually have some goodwill attached to your brand. Stick to what you do and be unique with your videos.
10. Raise rates with experience
You must consider doing this when you gain more experience. It's essential to value your work as per your skill. Though most of you may be skilled the second you enter the market, but considering you're a newbie it is very unlikely clients will pay higher prices when you have little to no experience. However, after you've worked with some decent brands and have attended more events, you can raise your rates. Pricing should be your competitive edge but should also not undervalue your work and commitment.
Conclusion
Practice makes perfect, keep practicing and eventually, you'll get there. These tips might be able to help you along the way to perfect you in your journey of being a successful videographer; these tricks mainly rely upon the fact of when you need to consider other aspects that tend to be equally as important as your skill level. With the right amount of dedication and persistence, you'll gradually get there and soon you'll be well recognized in the industry.