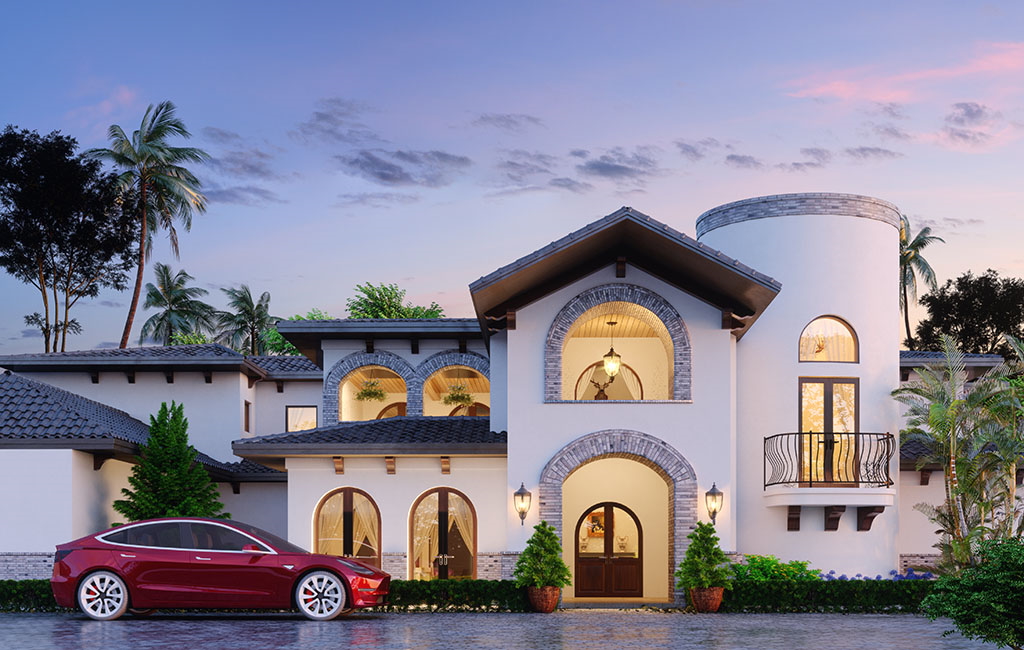 Dubai offers one of the highest qualities of life and standards of living in the world, and within the city, the best places to live can often be found in fantastic villa communities.

Villa communities provide more security and safety than your average property, and they are much more secluded, private and quiet in comparison to other property developments in Dubai.

In this article, we take a look at the top villa communities in Dubai to inspire your relocation or next investment.

Palm Jumeirah

The iconic man-made islands of the Palm Jumeirah are one of the most fabulous places in Dubai to purchase a villa. With an unbeatable location, access to incredible amenities and prestige like nowhere else, you're spoilt for choice here. You can check villas for sale in Palm Jumeirah.

Top communities include Signature Villas, where you can find one of Dubai's highest quality villa communities.

Dubai Hills Estate

Head to the excellent Dubai Hills for luxury villas and a wonderful golf-focused community. The Dubai Hills Estate offers fantastic views from the heights that look over downtown Dubai, and the community has access to an excellent golf course, plus much more. You can check villas for sale in Dubai Hills Estate.

Arabian Ranches

If you're looking for a top villas for sale in Dubai, then look no further than the Arabian Ranches. Conveniently located on Emirates Road, this gated community has everything you could ever need, and we aren't just talking about beautiful villas.

Arabian Ranches also offers a golf course, shopping centre and there's even a polo and equestrian club nearby to join.

Mudon

Mudon is one of the newer residential areas in Dubai, but it offers superb quality at a much better price than more established villa communities in the region.

Make a great investment and buy into one of Dubai's most up and coming villa communities at Mudon.

Damac Hills

Located within Dubailand, Damac Hills is a beautiful villa community that's resplendent with excellent amenities. As well as the beautiful villas and townhouses, you can make use of the shopping centres, golf course, schools and much more in this great location.

Contact Fam Properties today to find out more about making your property dreams become a reality. We can help you through every stage of the buying process in Dubai, from finding the best villa community to making the purchase.