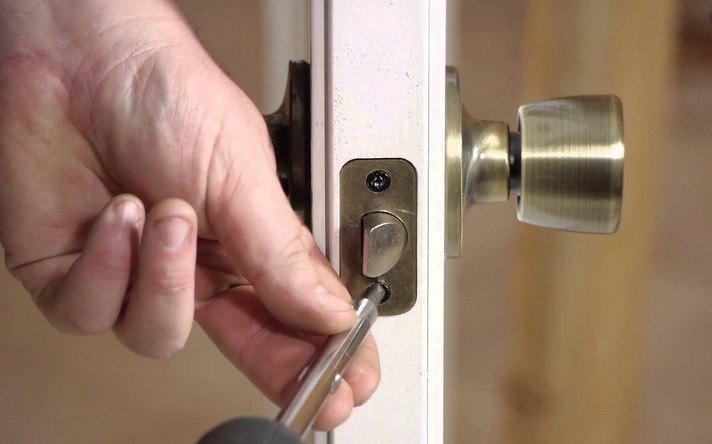 You might be asking yourself why someone would hire a locksmith, let alone a professional one. Well, lockouts for one may require you to hire a locksmith.
Forgetting the password to your safe could be another reason. You could also need a locksmith if you mistakenly lock your baby in the car with keys in the ignition. There are so many instances that might warrant a locksmith even though many people may not trust the services of a Locksmith Company. However, contrary to popular belief, these people are licensed professionals who are also insured.
But it's not only lockouts that require the services of a locksmith. When you want to go on a vacation and are unsure if your home is secure enough, call on a locksmith to double-check your locks. They are experts and can advise you on the best locks to ensure maximum security.
These special occasions will make you appreciate the services of a locksmith.
#1. Emergency services
A locksmith's staff work round the clock. That means they are accessible 24/7 and available every day on the annual calendar. A locksmith has no holiday or rest day. They also understand that emergencies need immediate attention.
Emergencies that require the services of a locksmith are many. For example, you could be planning to go grocery shopping with your baby. Mistakenly, you lock your baby in the car after safely installing him in the babysit. With no spare key and the only available key is in the ignition or your handbag inside the vehicle, your only option is calling a locksmith.
With a professional locksmith, you won't have to sleep out in case of a lockout. You also won't have to break a window to access your home if you lose your key. Neither will you be forced to forget those belongings in your safe if you forget your passcode.
#2. Skilled Experts
A locksmith is a skilled expert in his job. If not, how then do they manage to unlock your jammed car door? How do they manage to open your safe without knowing your passcode? Take into consideration the fact that the locks are made to dissuade intruders. Therefore, they are challenging to break.
Besides, if a locksmith is forced to break down your door to allow you entrance into your home, they have to repair it. Repairing a broken down door is work for experts, not armatures.
#3. Insurance
Professional locksmith companies are insured. That means that in case the locksmith damages anything in working in your home, the company will be liable. The company will take full responsibility for the damage, and you will be compensated accordingly. That is unlike using the services of a layman where you cater to all costs. They might even require you to pay them for injuries sustained while working for you.
You have so much more to gain by making use of a professional locksmith.
#4. Security Upgrades
The number one benefit of hiring a locksmith is to upgrade your home security. Security issues for both residential and commercial buildings need careful consideration. You can't take your home security issues lightly. It might prove fatal at worst if an intruder gains access.
A professional locksmith is acquainted with the latest locks in the market that will provide better security for your home. They will assure you of maximum safety by installing keyless locks for your doors. Those who value their security hire locksmiths to improve their home security systems. These individuals know that only professional locksmiths have the training to replace dysfunctional locks.
#5. Reliable and Trusted Professionals
Professional locksmiths are extremely experienced in their work. They are highly qualified to handle all types of lock problems. Be it residential, commercial, or lock problems relating to vehicles.
Locksmiths go to work with the right tools for the job. If it is to help you unlock your car, they will come in with handy tools. They will also use advanced technology to ensure your lock problem is sorted. These professionals have experience with all types of lock systems for vehicles, safe boxes, homes, and offices.
#6. Provides Helpful Tips
A locksmith is the best go-to person for security advice concerning your car, home, or office. You can call on them to conduct surveys of your property. After that, they can give you useful tips on how to take care of the security loopholes in your property.
Conclusion
Professional locksmiths provide services that enhance your security. They may come in handy if you get locked out of your car in a dimly lit parking lot. Their services are much needed when you lose your house keys and can't access a spare one on time.