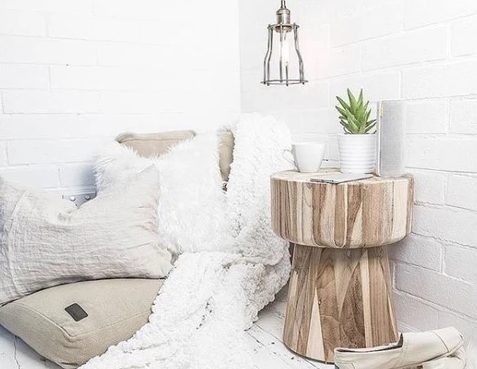 Wooden furniture never goes out of style. Everyone loves the warmth, richness, and finesse they bring into a room. And aside from the abundance of colours and textures they offer, they can also be mixed with other styles to create something entirely new. In Australia, for example, residents enjoy uniqwa furniture, a unique style that puts a twist in traditional timber furniture with an African flair.
Read on below to know more about the kinds of timber available and some tips to pick the perfect furniture for your space.
Different Kinds of Timber
Wood is generally classified into two kinds: hardwood and softwood. The latter is known for its durability and are commonly used in furniture. On the other hand, softwood grows faster and can be worked with more easily, making it ideal for more ornate pieces.
The following are some of the most popular kinds of timber used in the market:
Oak. This is a heavy hardwood ideal for furniture that will hold a lot of weight, such as wardrobes and cabinets. It is comparably more expensive than other kinds of timber.

Ash. A popular choice among designers, ash is a hardwood that is more responsive to paints and finishes than oak. Additionally, it is more resistant to decay and is more widely available.

Pine. This is the go-to if you're looking for light-coloured softwood. While it is prone to damage, pine is easy to shape and mould, making it perfect for decorative pieces.

Walnut. It is the most expensive type of hardwood on this list. Due to their naturally dark colours, a lot of homeowners like how walnut furniture mixes well with the rest of the room.

Mahogany. This type of hardwood is also on the more expensive side. It has a natural reddish hue and is also easy to mould into furniture with intricate designs.
Now that you know your options, you can now take a look into picking the right material for your furniture.
Picking the Right Timber for Your Home
Whether you're shopping in-store or online, keep the following tips in mind:
Contrast is key.
When it comes to design, contrast always helps bring the best out of different elements. If you have dark walls, opt for lighter wood furniture and vice-versa. Just make sure to add variation with your ornaments and accessories to help pop out the room's features.
Undertones are important.
Consider undertones when you're matching different kinds of timber furniture. They are generally classified as either warm or cool. When you match wooden furniture with the same undertones, it creates a more cohesive look in the room.
Always adapt to your needs and goals.
The list in the previous section briefly explains how each type of timber works and how they can be used. Choose the kind that naturally emits the look that you are aiming for. Aside from that, consider lighting and space to highlight the furniture's textures and grains. Needless to say, your budget is also something you need to keep in mind.


Overall, timber furniture is gorgeous and is always fun to browse and check. While finding the right kind of timber furniture can be difficult, there is more than enough homes, offices, and other rooms in the world showing that they are worth the money and time.