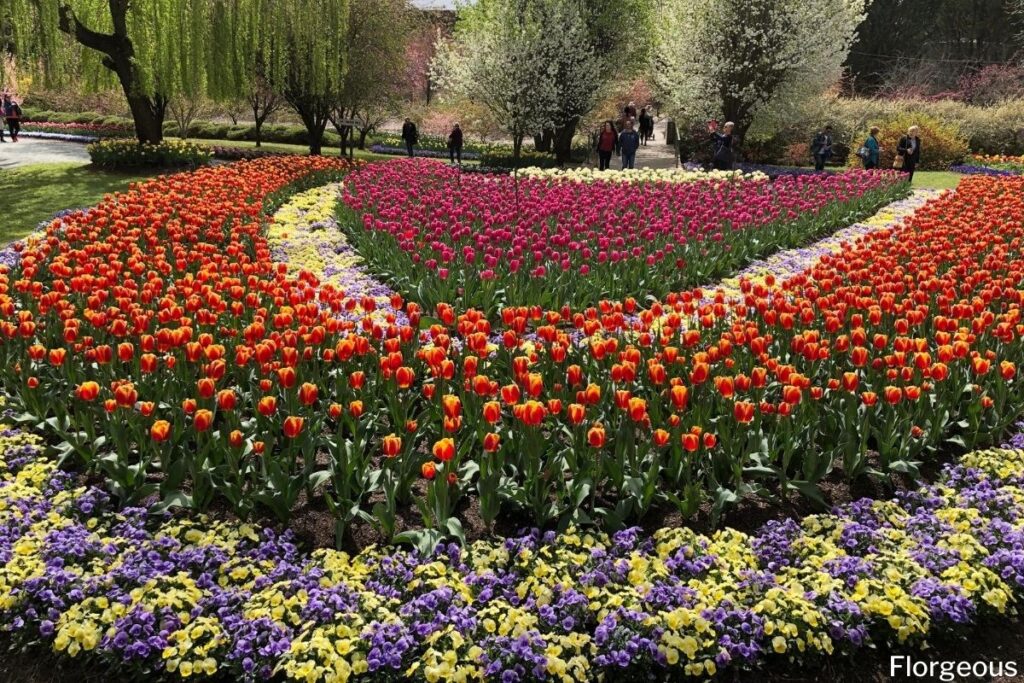 Having a lush green garden dotted with flowers is always a thing of great joy. Your eyes will thank you for the break from looking at skyscrapers and traffic from inside of car windows.
However, choosing the flowering plants to grow can take some effort. It is vital that your line up is well suited for the environment of your garden, and you are ready to provide.
If you're a gardener in Australia and love gardening, you probably already know the best picks for your place. However, if it's your new-found haven, this article will take the guesswork out of the process.


Bergenia
The Bergenias consist of a variety of 10 flowering plants, all of which are incredibly adaptable. These plants are known for their tolerance, making them a perfect match for new gardeners. Although Bergenias can grow in poor soil conditions, they grow well in fertile humus soil.
All the species of this genus can thrive well in both sun and shade. While shade and moist environment help the plant grow thick foliage, it produces flowers when grown under the sun. Bergenia species are among the most popular flowers grown in Australia because of near-zero care that it requires. Other than picking dead foliage and flowers, this variety is pretty self-sufficient.


Calendula
Whether it is the mid-summer sun or springtime, Calendulas make for one of the most undemanding flowering plants. These varieties are easy to grow in a home garden in well-drained and fertile soil.
Calendulas propagate with their seeds and can sometimes become invasive. One can prolong the flowering season by regularly deadheading the plant. It's a lovely flower that can find in many flower shops.


Armeria
Armeria is mostly famous because of its ability to adapt to a wide range of environments. Although these plants mainly grow in the coastal regions, Armeria can easily be cultivated in home gardens.
According to horticulturist experts from https://florgeous.com/, these flowering plants grow best in sunny areas with well-drained soil, especially rockeries. Armeria can propagate through seeds, cuttings, or clumps.


Achillea
Achillea is another popular variety of flowers among Australian gardeners. These flowers are best suited for cold temperate environments. While it is vital for the plant to receive some sunlight regularly, it doesn't necessarily need a fertile soil base.
Slightly gritty, well-drained soil is the best fit for these flowers. Achilleas are among the favorites due to their resistance to unfavorable temperature conditions and even frost.


Anemone
This species is best grown in gritty but moisture-retaining soil with dappled sunlight. Anemones are a white variety of flowers and represent happiness. These flowers are pretty low-maintenance and can be easily cultivated.
Good sun and well-drained, moist soil are the keys to growing these at your garden.


Banksia
Commonly known as Australian Honeysuckle, Banksia is among the most grown garden flower in the country. This native variety comes red, orange, and golden spikes in different sizes. The attractive colors of the flowers make them a great decoration for all sorts of events.
The Giant Candle flowers of this variety grow on tall shrubs of an approximate height of 4 meters. However, there are dwarf varieties like Cherry Candles, which are grown in pots or ground. Banksias are best raised in full sun in a well-drained soil-native potting mix spread garden or bed.


Wattles
This variety has a rapid growth from seeds to plants bearing gorgeous golden-yellow flowers. The Golden Wattle is the national flower of the country and grows well in both sun and shade.
These plants have excellent tolerance for extremes of both high and low temperatures. However, it is for the best that you grow them in a well-drained area and avoid winter frosts.