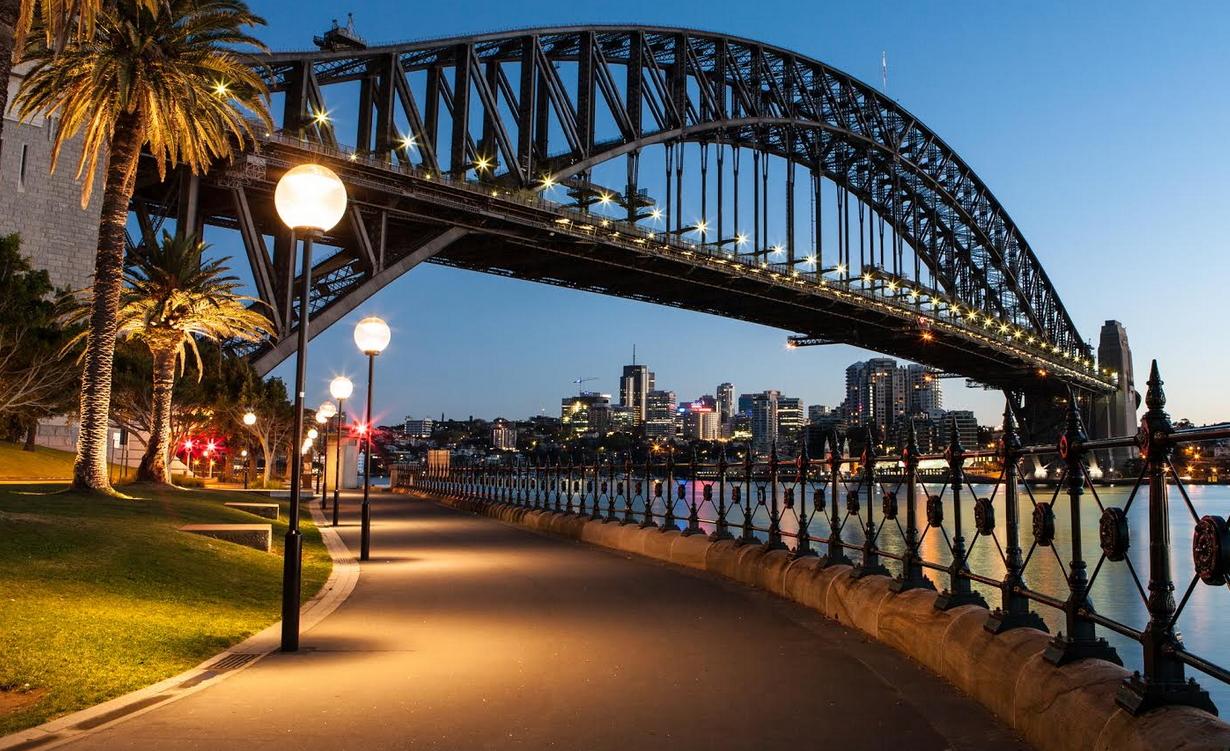 It's no surprise that Sydney is a fast-growing city with over 5 million happy residents. As the most populous city in the country and the capital of New South Wales, Sydney has attracted people all over the world looking for a new home. If you decide to move here, we guarantee you won't be disappointed. Here are just nine of the reasons why Sydney is the best city in the world. 
1. Gorgeous Weather
Sydney has some of the best weather in the world. Our almost never-ending sunshine can turn any bad day into a good one. The best part about our weather is that you still get to experience all four seasons, but they're much more pleasant than elsewhere in the world. Who doesn't love mercifully short winters and long summers? 
2. History Tours
There's so much history to discover in Sydney. Some of our most fascinating historical landmarks and tours include the Cockatoo Island shipping yard, the Sydney Harbour Bridge, and a seemingly endless array of art, maritime, and history museums.  
3. Natural Wonders
Sydney is packed with amazing day trips and weekend trips for those who want to see our beautiful natural wonders up close. There's the breathtaking Blue Mountains, the famous Three Sisters rock formation, and the scenic Hunter Valley (which also offers wine tours!). You'll never have to drive more than a few hours to get a taste of nature and a break from the city life. 
4. Multicultural Population
Our city's diversity is a major part of what makes it so special. Our residents come from various countries around the world, including China, Korea, Malaysia, and India. Lucky for new residents and travellers, our multicultural population love to share their various traditions and celebrations with the entire city.
5. Local and International Cuisine
Another benefit of our diverse population is the incredible selection of both local and international cuisine. Whether you're craving Vietnamese pho, Middle-Eastern falafel, or some fresh Australian seafood, Sydney has a restaurant for you. 
6. Sydney's Opera House
Sydney is home to the grandest opera house in the world. The Sydney Opera House is a brilliant sight, inside and out. This magnificent building hosts everything from international comedians to ballet performances. 
7. Beautiful Beaches
Beaches are somewhat synonymous with Australia, but few regions of the country have beaches that compare to ours. We have your standard surfer-friendly beaches, outdoor rock pools, and some lovely coastal walks for those who love to look out on the ocean. 
8. Lots of Greenery 
Sydney isn't all beach, of course. We also have plenty of lush greenery. This includes the massive Centennial Park in Eastern Sydney and the colourful Royal Botanic Gardens.  
9. World-Class New Year Celebration
The best city in the world ought to have the best New Year celebration in the world, right? There's probably no greater party in the world come December 31 than Sydney Harbour's beloved firework-packed bash.
Come See for Yourself!
Whether you're only paying us a visit or moving here for good, we're confident you'll find the people of our city incredibly welcoming and friendly. Sydney is home to people from all over the world, all looking for the same picturesque beauty, lively culture, and long summers that this great city has to offer.