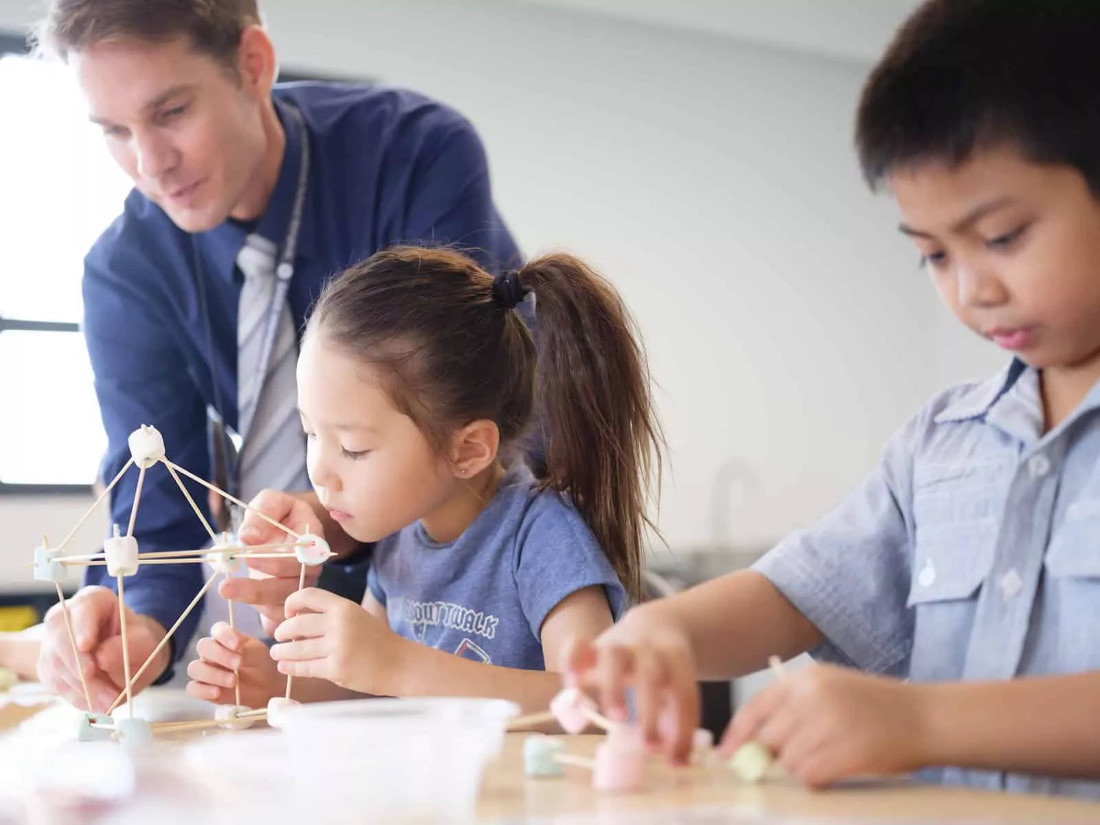 Bangkok is an amazing city to live in, it is a constant hive of activity and there is always something going on. Although the city is known as a great location for singles, it has plenty of things for families and couples. If you are a family moving to Bangkok, there are many things to consider.
Most people move to the city for low cost of living and warm climate. In addition, the food and people are also great too. If you plan on moving to Bangkok, here are some important factors to consider.
School
If you are moving with your family, one of the most important things you'll have to consider is schooling. When it comes to Bangkok, you've lots of options. Finding a new school is one of the most challenging aspects of moving. You must find the best school for your son or daughter.
There are lots of options in Thailand's capital, but most expat parents put their kids
in an international school in Bangkok
. Although you can enrol them in a local or private school, international schools generally offer the best education. Here are some of the main reasons why most expat parents choose international schools over others.
Outstanding facilities

Top educators

Diverse environment

International topics of education

Opportunities for growth
If you cannot afford to send your kids to an international school there are plenty of other schools which offer good facilities. Although there are many advantages to sending your kids to an international school, there are benefits to going to a Thai school. If you want your kid to learn the local language and speak fluently, they will excel in the language in a local school. When they attend an international school, most of the students converse in English. This is fine if you don't plan on staying for a long period.
Price isn't always a good indicator of the quality of the school. Just because you pay a lot of money to attend, doesn't mean your child will excel in that environment. When choosing a school in Bangkok, think about where you'll be living and search for highly recommended schools in the area.
There are plenty of useful resources online and Facebook groups that can help you decide between an international school education or a local Thai school.
Visas
You'll need to get your visas in order before you relocate to Bangkok. If you are moving because of your job, the company will usually take care of the visa. Sorting out visas for you and your family when you arrive is not a good idea.
The immigration offices in Bangkok can be notoriously slow and difficult to deal with, especially if you are changing from a tourist visa to a long-term visa. If you are thinking about settling in Bangkok, make sure you secure the correct visa before entering the country. You don't want the hassle of changing visas when you get to the city.
Living
Bangkok is a sprawling city of over 10 million people and space is tight. When it comes to finding a place to live, your best option for a short-term is a condo. Most people in the city live in apartments or condos as it is difficult to find a house to rent. If you are moving with your family, you may not want to live in a high rise building as you've little access to the outdoors.
If you do decide to go for a condo, make sure you rent a place close to one of Bangkok's many parks. This way, you'll have easy access to an open green area where the kids can play and enjoy social interactions with other children.
If you do decide to stay long term and you want to make the move permanent, you can look at buying a house just outside the city. Bangkok is a busy city and traffic can be annoying. Luckily, you can use good quality transport like the BTS and MRT systems. Both of these make commuting in and out of Bangkok easy.
Health
When it comes to medical facilities, Thailand has some of the best clinics and hospitals in the world. It is recommended that you and your family take out health insurance as this will give you access to the leading medical facilities in the city.
Medical tourism is massive in Thailand and the country is recognised as a gold star destination for all kinds of procedures. Here are some of the main reasons why so many expats travel to Thailand for medical treatment and procedures.

Highly skilled doctors

English speaking staff

Low cost of medical care

State of the art facilities
If you are moving to Thailand because of a job opportunity, make sure the company offers good quality health insurance as part of the package. This should cover both hospital and dental care. If you are relocating as part of an international hire, you'll generally be offered a policy that covers you and your family.

Language & Culture
When you speak the local language, it always makes settling in a new country easier. Luckily, a lot of Thais speak English, so it is easy to get around. If you've never been to Thailand, you'll be in for a culture shock. Things are a lot different to western societies, so keep an open mind and enjoy your new experience.
As a newcomer the worst thing you can do is compare their culture and social norms to your own back home. You are moving to a different society that practices a different way of living and doing things.
If you and your family want to make the transition easier, take Thai lessons and learn to speak to the locals.
Moving to a new country is always going to be a challenge, especially with a family. If you're moving because of work, you should focus on finding your kids a good school to help them settle quicker. Once they've made new friends, the move will be a lot easier and other things will start to fall into place. Living in Bangkok is an amazing experience and is something you and your family will never forget.