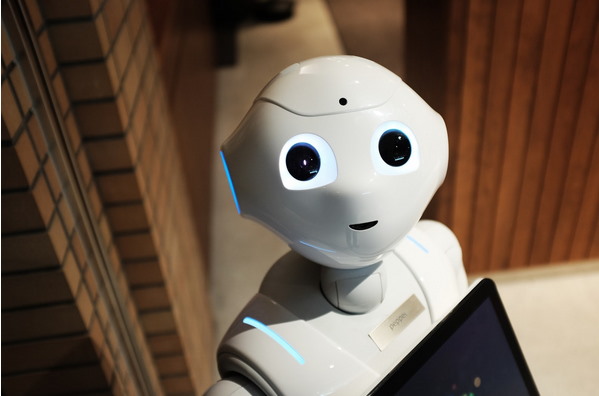 Junk removal has been an integral part of our communities. There's always someone who needs to let go of an old mattress, other bulky furniture as well as construction debris. As long there's junk created, they have to remove it effectively. Luckily we do have several junk removal services we can choose from today. If you have to get rid of an old fridge or clear out an entire house - you only give them a call. 
A friendly voice will reply and personally discuss further details with you. To provide you with an exact quote, a team will come around to your place personally. You meet the people who will do the job, shake hands, and look forward to their fantastic service. The personal touch has constantly enriched any service area. Fortunately, the junk removal services haven't been automized to such a scale as other businesses. You can still talk to an actual human. View more service options that need human work at reputable junk removal services. But will it remain as personal as it is today?
The automatization goes ahead insignificant steps
Several industries have already benefited from the automatization. Robots can create more cars and prepare to automate each other sector over the next coming years. They coordinate it in a manner that they will ultimately need no human work. Self-driving cars are not as far away in the distant future. It could probably appear convenient that you'd never have to drive your vehicle anymore. But more than enough, people genuinely enjoy this simple task.  
A junk removal would slowly also see less human work. They can exchange trucks for automatic driverless trucks. Whatever you put at your curb would be grabbed by some robotic arm. Should you have to remove bulk items from your home, a robot could appear on your doorstep and request entry. It does seem super convenient that no one would have to put any effort into any work. 
The robots have already gained entry into our homes with robotic hoovers. Some people have started to automate their home with their home network fully. The computer system turns up the heat and lowers the blinds. They can connect a fridge to the same system. It automatically gives you a shopping list with items you've run out of. You'll never forget the milk at the shop again. Ultimately, even supermarkets are planning to be involved in this automatization process. One day, you won't see a single staff member that refills the shelves or sits at the till. A self-checkout can be genuinely convenient; however, having only self-checkouts would result in a massive layoff. 
More tech, fewer humans
As Boris Johnson fantasized about smart cities during his speech at the UN in September 2019, every corner would be covered with sensors and connected to the internet of things. While you could still hide your thoughts at present, he went on, and there will be no place to hide in the future. There would always be a spot for your electric car to recharge, and the fully automated systems would take care of it so that no bin goes unemptied. No street would be unswept and urban environments would be as antiseptic as pharmacy or a laboratory. The same system they can use to keep every citizen under round-the-clock surveillance. 
A future Alexa would pretend to take your orders and likewise schedule a junk removal for you. But that Alexa would be watching you. A voice kinetic system would be embedded in every room, and your mattress would record your nightmares. Your front door opens wide as you approach your home like a silent butler. In some great cloud, every step you made would be under surveillance. And whenever you have to get rid of junk, the same information they can save in the cloud system. They can meticulously record it when you need a junk removal and which items they can include. Even your regular bin would have sensors to make sure you live a sustainable life and create as little garbage as possible.
Do you want as much automation?
Human labor would completely vanish out of the picture. A smart city may sound like Star Trek come true with all sorts of technical gadgets. A shopping tour couldn't be made more accessible and junk removal neither. But what happens to the people who used to do this work in our times? While many may say they have nothing to hide, it remains problematic how much automatization and surveillance would be ethical. It might just be junk that needs to leave your home.
Ethical limits of technology
At what point would a computer alert jump in and claim you'd create too much garbage? Only seeing another human person via some chat window that pops up in front of your face via a computer chip in your brain might further diminish the sense of community. Humans thrive by contact with other people. 
 Be it our neighbor, the nice grocery delivery guy, or the junk removal service. You can see those people face to face. Yet alone imagining a world led by nothing by robots paints a rather grey image of the future. And we all know there always are computer bugs. What happens to your junk removal if the system had a breakdown? Or during a power outage? You could neither leave nor enter your home, and your junk removal would just not happen. There'd be no one to take care of it since robots have taken over the world.
Final Words
We probably are at a significant crossroads at the moment. You have the choice if you want to live in a completely computerized world. You can also still choose an everyday human life where there is junk removal that actual humans do. We've done it for centuries and thousands of years. Giving up too much of your powers for more tech might not be a world you'd genuinely want to live and thrive in.