Written by

NewsServices.com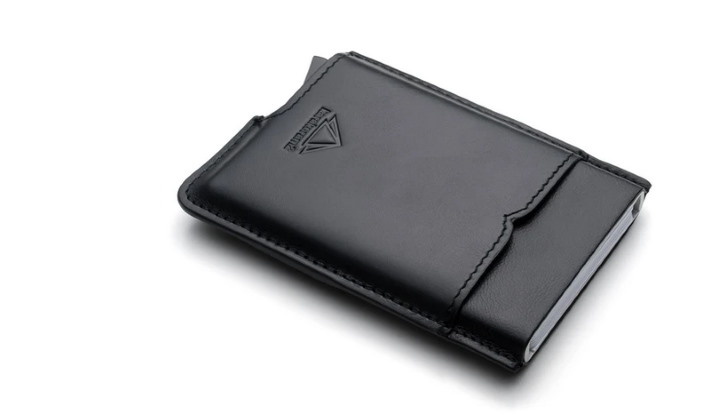 A wallet is a great accessory, often in designer accouterment that feels light and promises easy carriage for your essentials. But more often than not, your wallet can get cluttered and messy, leaving you grappling with ways to keep it organized. A bulging wallet could contain extra cards, loose change, ticket stubs, receipts, or other bits of paper.  
Go a step further by getting a cardholder to complement your wallet, and each will hold only sufficient, well-arranged items. An organized pouch helps you save money by managing your card reward points while limiting spending, and here are 5 easy tips to organize your wallet.


Steps You Must Take To Improve Your Wallet Organization


Reducing the contents of your wallet is the first step to carrying a minimalist pouch. After a process that involves removing, memorizing, digitizing, swapping, and rotating, you'll find that many of the physical cards you carry aren't necessary. You can remove IDs and insurance cards without inconvenience, only updating your organization when a new card arrives.
1.
Decluttering
Unneeded content removal is the easiest step towards organizing your wallet. Start by emptying all the items in your wallet, counting the cash notes or change, and sorting through your cards, receipts, pictures, or notes. Here's what you should do with each of the things you've removed.
Cash: If you carry lots of money in notes or bills, it's time to start paying electronically or using your cards.  You can always visit a vending machine if you need some cash or carry some money from home when you expect to find situations where only physical money will do. When you pay with your debit or credit card, you'll earn back reward points and be able to monitor your spending.
Bank Cards: Despite your wallet being full of plastic, you probably only need one or two. You should have a primary debit or credit card that rewards you with points when you use it. Carry a secondary card in case the main one has an issue. Combine all your cashing account cards into one low-interest card, essentially canceling the rest. As the credit card wallets contain important cards in it, you should choose the best one for your safety. In this case you have a big alternative, you can choose the Bellroy Micro Sleeve Card Holder Wallet, Bexar Goods Vertical Card Wallet or the credit card holder of Kara Koram 2, which has a card popup mechanism and money band.
Membership and Store Cards: Each gym, store, or library that considers you a customer has given you a card to enable the earning of incentives. Consider each card, noting the last time you visited the establishment and discarding the ones you think have become redundant.
Business Cards: If you've been handed business cards and have stashed them in your wallet, it's time to transfer that number to your phone or computer. You can have a place at home or work, preferably at your desk, where you can leave such cards and refer to them when you need to call that contact.
Receipts: Keeping physical receipts in your wallet long after the purchase was made will not be of budgeting or financial record help. Nowadays, a store or shop can email you a virtual receipt on your purchases, plus if you used a card when shopping, your provider's statement would also feature that receipt.
Take pictures with your phone or scan receipts that you need to keep as proof of purchase. Aim to reduce physical papers as less space is taken by digitized or virtual receipts, not to mention that these are easier to keep safe and organized.
2.
Memorizing
Commit numbers to memory, which reduces clutter in your wallet and leads to a better-organized carry. Most of the cards you've removed are store or membership cards, or these use your phone number as a reference when scanned. You can either memorize the card's number or update the establishment with your current number, which you'll be offering when they ask for the card.
Theenable same can be done with your bank or insurance cards to memorize the account numbers. Your policy number, library card number or driver's permit number can be committed to memory. Concerned parties can access your accounts to verify information without you carrying physical plastic.
3.
Digitizing
You can convert items that keep your wallet bulging, usually by converting them into digital photos for your records. If you have membership or store cards with a barcode at the back, it's all that the clerk or cashier needs for account verification. Take a photo of this code with your phone, saving it in a specified folder where it can get scanned to represent your absent card.
Combine all the barcodes for membership or store cards into one card for zero wallet bulk. The pictures you've taken can be arranged on one document and printed onto a paper card or plastic stock which you can then laminate for durability.
4.
Swapping
Minimizing bulk while organizing your wallet, swapping is a low-tech solution that requires you to have two wallets. You can combine a slim pouch version with a cardholder or credit card wallet, only taking with you the one according to the occasion. The essential items in your super light wallet can then be transferred to the bulkier one when running lots of errands.
While swapping requires one slim and another larger wallet, it's suitable if you are reluctant to dispose of any cards, receipts, or pictures. One of your wallets remains easy to carry unobtrusively in your front or back pocket.
5.
Rotating
Rotate is a method for wallet content reduction that won't require having two wallets. However, careful planning is essential since you'll be carrying a slim wallet, with most of your cards left at home. You must remember to add a card to a department store or doctor's office when you are going for your once in a while visit.
Conclusion
These five tips for organizing your wallet will reduce its contents, whether using technological methods or otherwise. For traditionalists that avoid smartphones, computers, or scanners, consider taking on the two wallet techniques. That, together with memorizing card or phone numbers, will limit the number of items carried in your well-organized wallet