Written by

Tess Sanders Lazarus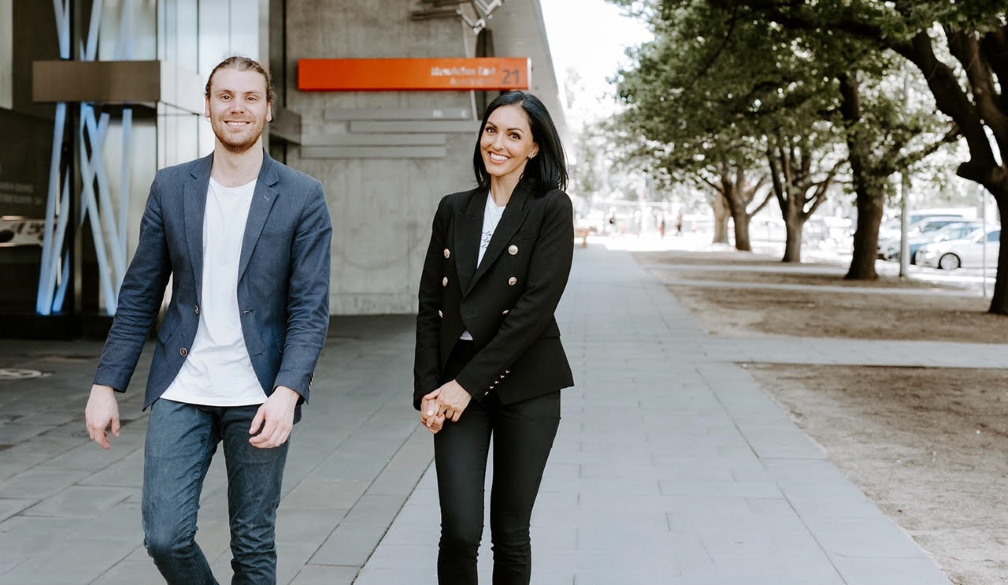 While traditional lawyers don their battle gear in a pledge to 'fight for their client', leading ACT family law practice, Balance Family Law, is returning the swords to their sheath and melting down the armour.
"At Balance Family Law we're challenging the popular perceptions about separation and divorce. We are pioneering a change in the world of family law with our bright and positive approach to help our clients move on from their separation and thrive," Balance Family Law cofounder, director and principal lawyer, Perpetua Kish, affectionately known as Pepe, said.
"Lawyers are not helping their clients when they fire up for a war. Pushing for an in-court showdown is the traditional path we observe lawyers take. Conventional family lawyers can escalate conflict by focusing primarily, or often solely, on legal issues when family law issues often require a holistic, human solution. A calm and collaborative response, which encourages a team-based approach to problem solving, often returns faster and more favourable outcomes.
"A holistic approach to divorce and separation is best – putting the wellbeing of every human involved at the centre of the solution. At Balance Family Law we work with other professionals, such as child specialists, financial planners and coaches to achieve the best outcomes for our clients."
Balance Family Law was cofounded by Pepe Kish and Jonathon Naef in 2019 in order to advocate for a kinder, team-based approach to divorce. Balance Family Law offers accessible, fixed fee services to assist families navigate their separation and divorce peacefully so they can move forward and thrive.
"We focus on solutions and have the skills and expertise to de-escalate conflict so that everyone achieves a balanced future. Using creativity and technology, we work with our clients to quickly and efficiently formalise agreements and develop solutions that work for the entire family. With a positive perspective from a family lawyer, the end of a relationship can actually be an opportunity to transform your life for the better."
Leaders in making law more accessible through use of technology, Balance's flagship automation service, Forward>> has proven to be a popular 'do-it-with-you' option for couples seeking to have their separation agreements formalised with assistance from lawyers along the way. August 2021, will see the launch of Forward 2.0, offering a low cost alternative for clients who have a simple separation and cannot afford a lawyer. Aiming to address a gap in the market and serve a secondary group of clients, Forward 2.0 explains the 'why' behind the process so clients can self-assess and accurately insert their own data to formalise their agreements.
"We are proud to be leading the way in the movement away from traditional family law and towards a more inclusive future," Kish added.



Our clients have already experienced the positive differences that a holistic approach to divorce and separation can make on their overall experience, mental health and legal outcome on the other side of the split."



The Balance Team is also launching a new initiative in July 2021 – The Kind Lawyers.



The Kind Lawyers or TKL is a multi-disciplinary  movement that seeks to overcome the challenges and obstacles that get in the way of an amicable separation.



Kish, who created TKL and is a founding member with seven other local practitioners, describes those obstacles as: lawyers who practise combatively, the entrenched community expectations that divorce is a battle to be won and lawyers should 'fight' for their clients; and the lack of accessible and compelling information on the more peaceful options available to separating families.



Kish and Naef hope to bring about real and meaningful change through their work at Balance Family Law and The Kind Lawyers, in Canberra and beyond.



"At Balance Family Law we are physically based in Canberra but we are able to offer our services nationally due to our modern, agile company structure. All our services are fixed fee; unlike other law firms in the ACT, we do not bill by the hour for fee certainty and peace of mind of our clients," Kish added.
Balance Family Law was the 2020 Australian Law Awards Boutique Law firm of the Year and has won many other awards, nationally and internationally, in their two years of operation.
https://balancefamilylaw.com.au