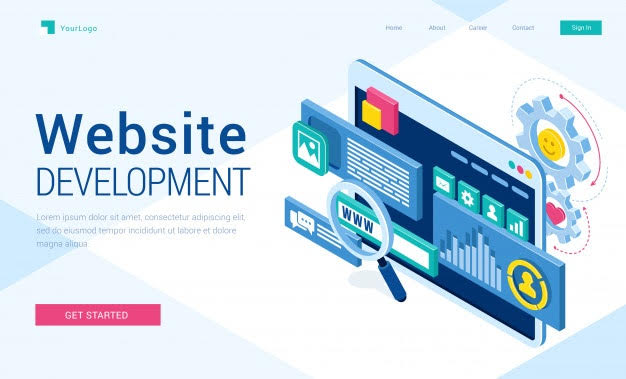 It all comes down to how a user feels at last. Or is it not so? Recent studies have shown how changing the place of a little element changes user behavior. This is not some theory but human behavioral science. Although the tip have we touched alone, the tip alone is revealing! Things are complex, but a pattern is emerging slowly. One such pattern is regarding UX, or User Experience. But what is it? And why are companies now investing in it more? According to the experts of Blurn, Website Design Agency Sydney, Australia is becoming a need of the companies now. It is creating a huge gap between digital riches and digital poors. One such reason behind this is the neglect of web design. If you have no idea of what web design is, take an idea from here – https://blurn.com/au/digital-marketing-services/web-design-services/best-web-development-company . Otherwise, let's move further.


The mystery of UX and a Website Design Agency.
UX in simple terms stands for User Experience. Considering the pace it is infusing the air with, you might have heard of it. But we still will clarify it for the sake of evading the doubt factor.
User Experience simply is the way a user interacts with a product or service and experiences it. When you hold a cup of coffee in your hand, you go through a user experience. When you look at the boots of your boss and imagine smacking him with those same, you go through a user experience. Also, when you visit a website and scroll through it, you live a user experience. But what actually is the hype?

Why is UX important?
It is not lately that Google has been laying importance on User Experience. For many years the search engine has been speaking about how user experience is valuable to the company's core. This was thought to be a ranking factor too. However, there were speculations about it. But now in late May 2020, when Google confirmed its Core Web Vitals, it became clear that user experience will be a ranking factor.
Google explained its purpose through a user journey. It told people to imagine a user in an unknown city. The user wants to reach for an appointment in some imaginary building. The user walks unknown when it steps inside the city. But somehow it makes sense of what things are. The user walks further in hope that all will be good, but it remains not so. There come many hurdles and obstacles. The facade of the building is unclear, so are its elevators. The doors are rusty and jammed. How would you think the user will rate the overall experience? The same happens in web design.
The same happens when a user clicks a link and enters a website. It expects a smooth experience where things are clear, and senses are being satiated. This is, says Blurn, Website Design Agency (Sydney, Australia) aims to take care of. It goes through a well-thought process to make sure that both, the website and the user, gain the purpose they are there for. The complete web design process includes:
Planning

Designing

Developing

Testing and Launching

Maintaining
UX comes in the middle of all this. It takes care of how the position of certain elements, their shape and color and space and whatnot, impact the user experience. It then thinks of how the elements should be placed so it gets easier for a user to get what it intends for.

How does UX and bad website design cost?
If you just search for losses due to bad UX and design, you will get a SERP full of examples. But we don't want to hamper your reading experience and thus serve you few here.
1 - When there was a partial meltdown in a nuclear power plant called Three Mile Island Nuclear Generating System. It was 28th March 1979 when the issue got reported. And what was the reason? The mishap was due to poorly trained employees and bad UI design. It was regarding a valve that was holding the release of radioactive gases. The instructions on how light and valve were coordinating were unclear and this led to a mishap. 140,000 people were evacuated from a 20-mile zone.
2 - A girl in a hospital died due to some hard-to-find-and-read information. A girl was admitted for chemotherapy and this was to be followed by a three-day hydration process with IV fluid. This information got missed by nurses because of it being crucial and not highlighted. Unfortunately, the girl died of dehydration.
3 - Icons8 lost half of its users due to an unthoughtful change in the UX and UI design. This change was regarding a voting system and comment section. They thought opting for a minimalist design would be better for their users, but it turned out otherwise. People used to get engaged in other users' comments earlier, and this was now made hidden. It led to less motivation to scroll down and read and vote. If only had they thought it using empathy?
And then there was the UK government losing £12billion due to a failed NHS Patient Record Management System. These stories keep on popping because people fail to look at the importance of UX. But people now are getting aware about the importance of, says Blurn, Website Design Agency (Sydney, Australia).

The future of UX and Website Design!
UX is not some concept that is new. It has always been around us for centuries, although with some different names. User Experience is all about finding ways to improve the experience a user gets. When you decide the position of the sofa, the position of the table, the doormat, what cups you'll serve the tea in, and what will you reject, you decide on the user experience at that time. But why? Mainly because you want to nurture the relationship between you and the guest.
The same happens in the field of web design and development. A good website design serving a smooth experience feeds the subconscious of the user that this website is good and he/she should visit it again. If it is well thought out and elements are well placed, one can even make a user explore a complete website from one page alone. This leads to a lower bounce rate, higher session rate, and an even higher retention rate. This is where the foundation of a brand lies.
Says the experts of Blurn, Website Design Agency (Sydney, Australia) helps a company create a high-quality virtual image of a company. This gets done by nourishing a website with years of expertise around how things interact. Take an idea of how things actually work from here – https://blurn.com/au/digital-marketing-services/web-design-services/best-web-development-company .
Although the competition, the time still is to gain any edge you can on the other company. The Internet will soon become the first step to reach a company, and you'd sure not want to fall at this very first step.