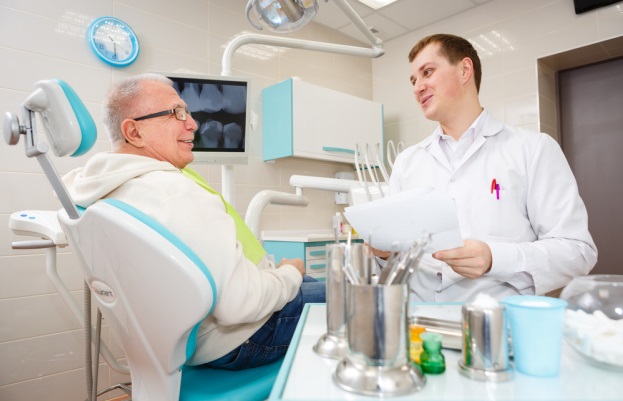 You've been brushing your teeth every day since you can remember, but are you doing it correctly? We sometimes take our teeth for granted, but we should always ensure we take great care of them. Here are some helpful hints on how to keep your incisors, molars and canines clean.
Brush your teeth
It might seem like an obvious point, but not all of us do this correctly or frequently enough. You should brush them at least twice a day for two to three minutes at a time to make sure you clean them thoroughly. The best time to do this is after meals.
You need to have the correct equipment to brush your teeth effectively, too. So that you can clean the molars right at the back of your mouth, use a brush with a head small enough for you to reach them. Use a toothpaste with fluoride in it, too. The fluoride will help to harden the enamel on your teeth and reduce the risk of decay.
It's also recommended that you use floss daily. You should use a slow, sawing motion with the tape when placed between each tooth. Using mouthwash will also help to keep your gums healthy too.
Protect your mouth
There are two ways you can do this: limit your consumption of certain foods, and take precautions. These are effective for different reasons, but both will reduce the risk of tooth damage or needing to have teeth removed.
Sugary foods can attack your teeth and cause decay. The amount of time your teeth are exposed will affect how much damage they may get as opposed to the amount of sugar in your diet. So, it's best to reduce your intake of sugary fizzy and sports drinks, fruit juices and wine, which are acidic, and keep these to mealtimes. Drinking water or chewing sugar-free gum after meals and snacks will help to cancel out the acid in your mouth.
If you play sports, then think about wearing a mouthguard or a full-face helmet (depending on what's best for the sport you play). If you are unfortunate enough to get a hit to your teeth, try to keep the tooth in place when looking for emergency treatment. If you can't, put the tooth in plastic or milk. You shouldn't use your teeth for anything other than eating.
Visit your dentist
Going to your dentist regularly may help prevent issues arising later on, so it's important you go. It's recommended you go twice a year, although this will depend on your health and circumstances - you may need to go more or less often, but your dentist will talk to you about this.
You will need to contact and register at your local dental practice to schedule appointments. They should have websites, such as www.tarneitrddental.com.au, which will list information such as treatments available, dental practitioners at the office and opening times. You may also be able to book an appointment online.
As well as checking your teeth, your dentist will look for decay, gum disease, trauma and even early-stage cancers. It's best you start regular visits with your child as well, as this will benefit them later in life.