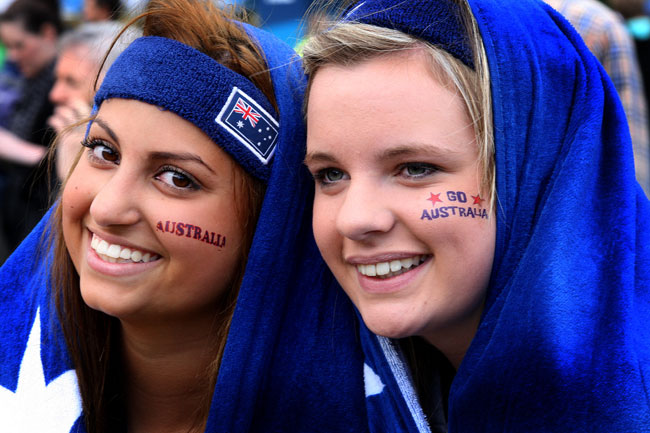 18 March 2015 The latest report from the National Health Performance Authority (NHPA) shows that general practice is the most efficient and cost effective part of the health system, but requires greater support to continue providing high quality primary health care to the Australian community.
 

AMA President, A/Prof Brian Owler, said today that the NHPA Healthy Communities: Frequent GP attenders and their use of health services in 2012-13 report provides important data to understand the characteristics and use of health services by people who visit a GP frequently.
 

The report shows how frequent users of GP services are distributed, and how they differ from other patients in the number of GPs they visit, the cost barriers they face, and their demographic characteristics.
 

The report also provides insight into the degree with which frequent attenders also use other health services, including visiting emergency departments and being admitted to hospital.
 

"This report is further evidence that general practice underpins the Australian health system by providing appropriate specialised care at the appropriate time," A/Prof Owler said.
 

"It shows that the people who most frequently attend their GP are generally unwell, and have complex and chronic conditions, which include arthritis, osteoporosis, diabetes, cancers, heart conditions, circulatory conditions, asthma, and mental health.
 

"Contrary to what was implied by some in the recent debate over co-payments, these patients are not frivolous users of the health system.
 

"These types of patients are consuming significant health resources, and there is a significant need to target these patients with extra support, coordinated by their usual GP.
 

"Patients whose care is well managed and coordinated by their usual GP are less likely to cost the health system more in the long run because their GP-coordinated care will keep them out of hospital.
 

"Supporting general practice to continue managing these patients – who are growing in number each year – is an investment in health care that can help make the health system more sustainable."
 

A/Prof Owler said the report highlights the importance of patients – especially patients with complex and chronic conditions – to have a regular GP to manage their conditions.
 

"As these types of patients place greater demands on the system, general practice will need greater support.
 

"The AMA is promoting a model of care similar to the Department of Veterans' Affairs (DVA) Coordinated Veterans' Care (CVC) program, which provides pro-active and coordinated health care for patients at serious risk of hospitalisation," A/Prof Owler said.
 

Key findings:
Australians see a GP 5.6 times per year on average, but some need to see a GP more frequently;

* 13 per cent of Australians were very high or frequent GP attendees, who accounted for $6.5 billion or 41 per cent of non-hospital Medicare expenditure;

* these patients were more likely than other groups to see many more different GPs. They were also more likely to be older, live in areas with the most socioeconomic disadvantage, and have the lowest rates of private health insurance;

* very high and frequent GP attenders also use more other non-hospital Medicare funded services. Most very high users had at least one pathology episode (93per cent), diagnostic imaging service (77.8 per cent), or specialist attendance (68.4 per cent); These services were accessed at a higher rate than for other GP attender groups.

* on average, very high GP attenders had 6.5 pathology episodes in 2012-13, 4.2 after hours GP attendances, 2.7 chronic disease planning and management services, 4.8 specialist attendances, and 4.1 diagnostic imaging services;

* in 2012-13, 2.5 million (14 per cent) of Australians aged 15 years and over attended an emergency department (ED) in the preceding 12 months;

* very high and frequent GP attenders were more likely to have visited an ED, with 8 per cent of very high GP attenders visiting an ED four or more times;

* 23 per cent of those attending an ED felt their most recent visit to the ED was for care that could have been provided by a GP. Low GP attenders were the most likely to have this view. However, these findings should be interpreted with caution as survey response rates were small in this category;

* 27 per cent of adults reported they delayed or did not see a GP when they needed to. Those most likely to do this because of cost were very high GP attenders (8 per cent, compared to 4 per cent of low GP attenders);

* very high GP attenders (64 per cent) generally rated their health as poor;

* the vast majority of very high (89 per cent) and frequent (84 per cent) GP attenders had one or more long-term health conditions;

* very high and frequent GP attenders also account for a high proportion of hospital admissions. Taken together, patients in these two groups represented nearly 60 per cent of all adult Australians who reported in 2012/13 that they were admitted to hospital four times or more in the previous year.