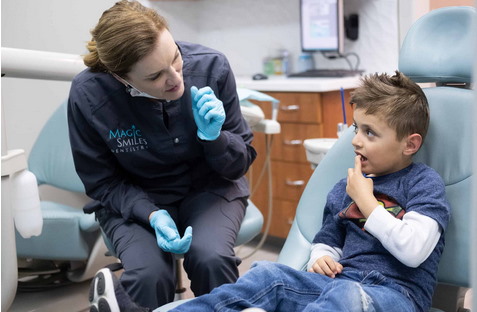 Dental checkups are one of the most important services people should avail of. Not only can dentists help you maintain healthy teeth but also keep your mouth in check for diseases. Did you know that more than three billion people are diagnosed with oral diseases yearly? If you want to prevent yourself from having one, book a dental appointment as soon as possible. 

When talking about oral diseases, most people only know about gum infections and tooth decay. There are other illnesses you need to know about. Here are a few.
Oral cancer
Oral cancer affects 4 in 100,000 people. It is more common in Asian-Pacific countries where smoking tobacco, drinking alcohol, and chewing betel quid is prevalent. It can also be caused by the papillomavirus which is responsible for oral cancer in younger people. 

If you are at risk of contracting this disease, book a dental appointment regularly. Early diagnosis is the key to increase your chances of recovery. Your dentist can advise you about different procedures to prevent the spread of cancer cells. 

Oro-dental trauma
This is caused by any form of injury to the oral cavity, particularly the teeth, tongue, and gums due to violent and risky behaviors. Oro-dental trauma usually leads to misalignment of teeth and swollen or bleeding gums.

Treatment of oro-dental trauma is expensive. You might need mouth surgery, tooth extraction, and other treatments, depending on the severity of the injury. Other times, trauma can lead to facial and psychological issues which can affect the quality of life. If you experience any of these symptoms, book a dentist appointment online near me and you so the professionals can help you regain and maintain optimum oral health.

Noma
This is a life-threatening gangrenous disease that affects children from two to six years old. Noma is caused by malnutrition, poor oral hygiene, and a weak immune system. This disease is more common in sub-Saharan Africa. There are also cases in Latin America and Asia.

Noma starts as a lesion on the gums. Without intervention, it can lead to necrotizing gingivitis that can destroy the soft tissues inside the mouth. If it progresses, it can affect the skin on the face. If you have some form of lesions on your face, don't hesitate to book a dental appointment so dentists can cure your condition. Don't let it get worse or it could lead to complications.

Survivors of the disease usually suffer from facial disfigurement which can affect how they talk and eat. This is why the prevention of Noma is important.

To see if you're at risk of contracting these illnesses, book a dentist appointment online near me. This way, the dentist can prescribe supplements and advise activities on how you can prevent the condition. 

These illnesses do not only affect your physical appearance but also your psychological well-being. Hence, you need to prevent them by promoting a healthy diet, reducing alcohol consumption, and limiting the use of tobacco. 
It's also important to book a dentist appointment online near me and you regularly. This way, professionals can suggest strategies to achieve optimal dental health. Also, they can diagnose symptoms early to prevent the spread of oral diseases. For more information, visit https://www.fixdental.com.au/bookings/ and let the experts lead you to a healthy oral status.