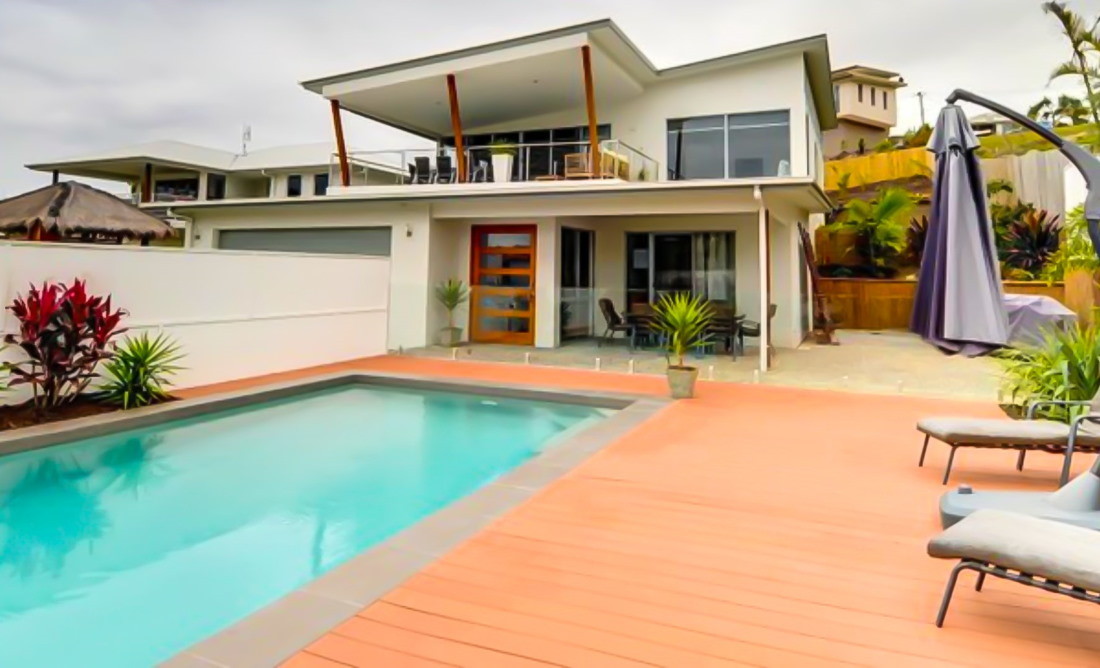 Selecting a pool builder is not a small task and definitely not a decision to make lightly. The wrong decision could cost you upfront for years down the line, so it is necessary to take some time to make a careful choice like Regal pools. The tips given below will help you narrow down the candidates and find the best pool builders on the Sunshine Coast. 
Verify Credentials -

To check the credentials is a solid place to start when selecting the pool builder. Ask for the company's phone number and the address as well as the full name and number of the sales representative. Find out the duration they have been in business and how many pools were installed last year. Find out who handles the construction and if subcontractors are used. Verify certificate and licensing of all those involved in the actual pool installation. Visit the office location, if possible, meet employees, and tour the showroom if there is one. 

Assess Customer Satisfaction -

Learning about other's personal experiences is an excellent way to learn about the company. Gauge customer satisfaction by requesting and checking the references, keep in mind that a small list of references is not a bad thing, but be more thorough when checking the names. Choose at least three contacts from different parts of the list. Ask them questions including when the customer did business with the company and what type of pool was installed, whether the crew was courteous and professional, timeliness of work completed, how the payment was handled, and were there any surprises during construction. 
Beware if you are given only old references, this could indicate cherry-picking by the contractor. Finally check the rating of the contractor with the Better Business Bureau and consider paying for a second report through contractor check. Remember that every business receives a negative review eventually, but be attentive to how the company handles complaints. 
Check Affiliations -

Trade Associations mostly provide a list of members who stick to code of business ethics and promote professional development. Check out if the contractor is affiliated with any of such associations. 

Trust Your Gut -

First Impressions are important, but they may be wrong. Don't jump into business with the contractor, based on a positive first impression. Visit the contractor's place of business and observe how they carry out day-to-day business. This is a good indicator of how they handle business with you. While interviewing and spending time with your contractor, watch out for red flags. These warning signs include no official place of business, unrealistic low estimate, requiring payment in cash or demanding large deposit upfront, pressure to decide quickly or to finance through the pool company, or a general lack of professionalism in appearance or behavior. High-pressure sales tactics,  bullying, and scare tactics are huge signs that you must walk away immediately. 

Ask About Insurance -

Find out which Insurance Company you can contact to see a copy of the contractor's certificate of insurance. The reaction of the contractor to the straightforward approach will speak volumes. A professional builder will not bat an eye at this question and you'll have no problem giving the name and number of his Insurance Company. If the contractor becomes uncomfortable or if they say they will find you a copy or show you sometime they happen to have on hand, find another builder. Many contractors work with subcontractors. Find out if your contractor has general liability insurance and workman's compensation insurance to cover the expenses that may arise with subcontractors. 
Conclusion 
You want your complete swimming pool to be the backyard oasis of your dreams. To make that happen if you need the best pool builder for you and your home. Get started with the tips given above and you will be on your way to days of fun and relaxation in your backyard oasis.