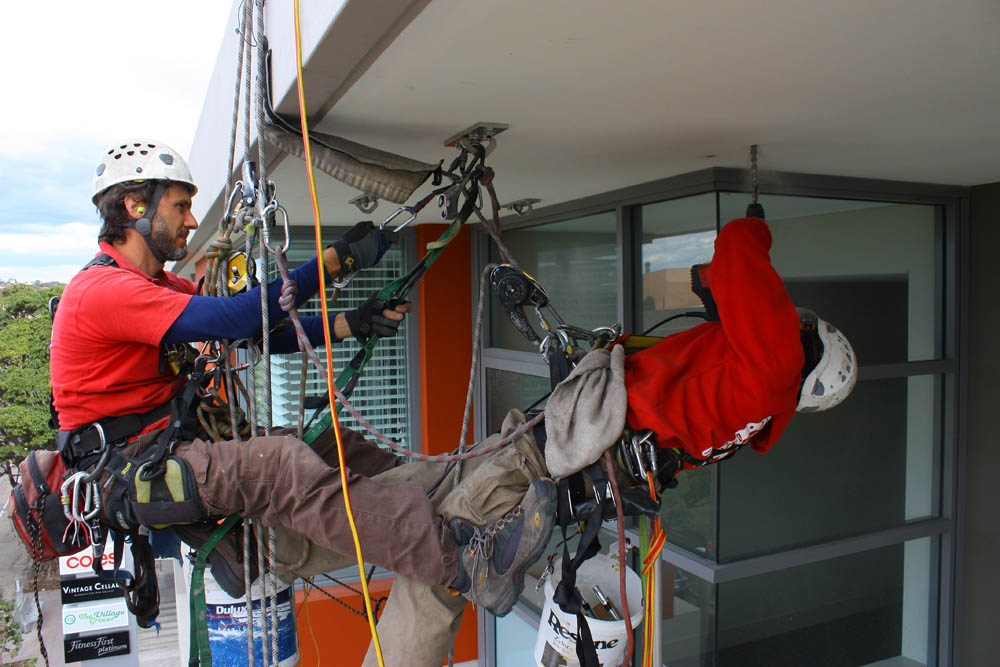 Do you know one out of five falls resulting from working at heights lead to serious and crippling injuries? The World Health Organization further ranks falls as the second leading cause of accidental or unintentional injury deaths worldwide. Common causes of falls occur as a result of working at heights without taking proper precautions.
Whether you work at heights daily or once in a while, it's highly important to take caution during such a time. This may involve working from a ladder, a roof's edge, or through an opening on the floor. Failure to adhere to precautionary measures is known to result in falls, or instant deaths at worst.


Best Safety Tips When Working at Heights


If your work involves working at heights, there's no debate as to whether you require protection from risks of falling. This also applies if you like engaging in-home activities involving climbing to extreme heights. It could be cleaning your high rise windows or doing some repairs on the ceiling.
Some of the best safety tips you can follow include;

Have Proper Personal Protective Equipment
With the PPEs, do a proper assessment of the situation and find out what you exactly need. In choosing a protective equipment, comfort is also key. However, the main concern is the equipment's ability to work and offer protection as required.
Wearing personal protective equipment is a precautionary measure in case things go wrong. Each circumstanceis different; therefore, you need to assess your working conditions properly and the nature of the task. This provides an insight into the right equipment that will offer the necessary protection.

Get A Good Anchor Point
Anchor points are elements of height safety used for rope access. They are essential parts of fall arrest systems on the building frontages, roofs, and other high structures. When working at heights, it's good to ensure the anchor points can firmly support lanyards, lifelines, and any form of tie-offs in use.
A good anchor point ensures your rope is well supported and there's no chance of falling. Given their huge importance when working at heights, it also helps to understand what a good anchor point looks like.
A good anchor point needs to be designed and approved by a professional engineer who understands the expected load it's set to hold. Some of the functions it performs include;
Absorbing and retaining the weight in case you fall.

Reducing the overall load on the structure.

Understand the Fall Distance
Understanding the fall distance means you'll be better prepared with your fall protection equipment if the unfortunate happens. A poor understanding of your fall distance means you risk your fall arrest equipment notengaging before it hits something.
To correctly estimate your fall distance, you need to include the length of your lanyard when deployed, your body length below the D-ring, and any sag in your harness and anchor systems.

Final Thought
Working at heights is both scary and risky. However, proper training, focus, and the right safety precautions will keep you out of the harm that comes with falling. Taking shortcuts and lots of experimenting can also lead to serious injuries and fatal accidents. Therefore, avoid them at all costs.