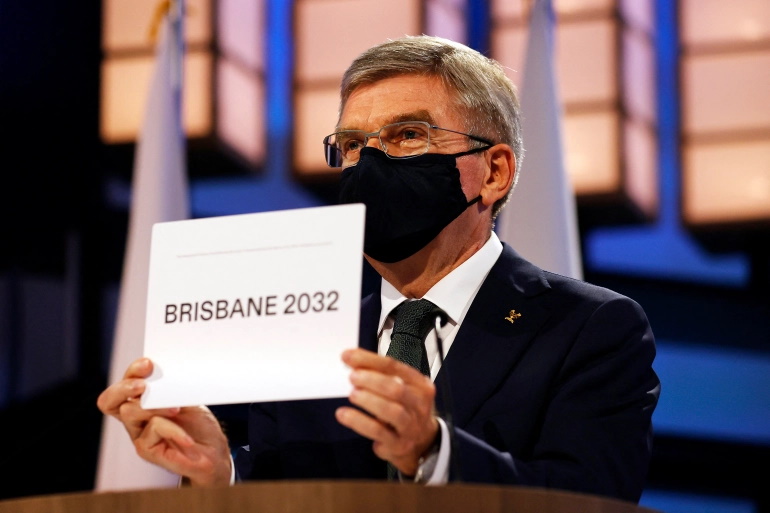 Any planning for the Gold Coast to be part of the Olympic Games in 2032 must include strategies to avoid a repetition of the business losses due to the Commonwealth Games debacle here in 2018.
That's the view of prominent Gold Coast lawyer Bruce Simmonds who says local businesses still shudder at the memory of Games organisers' scare tactics about likely Games overload on the city's streets and huge crowds that never eventuated.
Local businesses, Cafés, restaurants, retailers and nightclubs were all warned to expect a chaotic, busy period with visitors during the Commonwealth Games, while local residents were urged to stay off the streets.
Hospitality businesses expecting a boom time hired extra staff and bought in more food and drink expecting a combined school holidays and Games visitor bonanza.
But the scare tactics backfired badly, many locals left town, the much-hyped 650,000 visitors never arrived and businesses were left facing crippling losses as much of the Gold Coast resembled a ghost town.
Mr Simmonds, Litigation Director with Broadbeach-based Queensland firm Parker Simmonds Solicitors & Lawyers, says the lessons of the Commonwealth Games must not be forgotten during planning for the Olympics.
"We are assured the Gold Coast will be a major participant in the Olympics so Games organisers need to learn from the mistakes of the Commonwealth Games planners who now admit they over-emphasised likely traffic congestion and visitor numbers for the 2018 Games.
"The actual numbers who visited the GC were tiny by comparison with the predicted crowds. Locals were told to stay off the streets and many left town to avoid the crush. In the end we had the bizarre sight of city officials pleading for locals to get out and support businesses," he says
There was talk among some café and restaurant owners of taking a class action against the Games organisers for scaring the crowds away and Mr Simmonds said at the time the State government should make ex gratia payments to local businesses to offset their losses due to the Games.
This was done during the Brisbane Expo so there is a precedent.
"The same provision needs to be planned for the Olympics otherwise we are in jeopardy of never getting community support for another big event like the games.
"There's a huge buzz about Queensland hosting the 2032 Olympics but the Gold Coast business people know better than anyone how this thing can be a giant fizzer if the crowds don't come.
"Given the uncertainties of the world now with Covid and whatever comes next, nobody has any idea what shape the Games might be in 2032 or, like this year's Tokyo Games, if spectators can even attend them," Mr Simmonds says.