Canberra 11 MAY 2015. Senator Seselja: Thank you Prime Minister for being here, it's great to have you in my electorate here in Canberra. I know you're a frequent visitor but it's good to have you out here in the suburbs in Amaroo, one of the beautiful parts of the ACT. And just a real thank you to the Burdetts for welcoming us into their home. I think it's a really important conversation that we were having there about child care. I think it's important that we have this child care package which was announced over the weekend because certainly the families in my electorate are juggling those issues that so many families around Australia are juggling. The issues around work and family, that desire to spend time with their children, but of course the need and the desire to be in the workforce, to be contributing in other ways and of course to be contributing to the household budget. So, I think it's a really important package, a really important discussion, and I'll hand over to the Prime Minister.
PRIME MINISTER: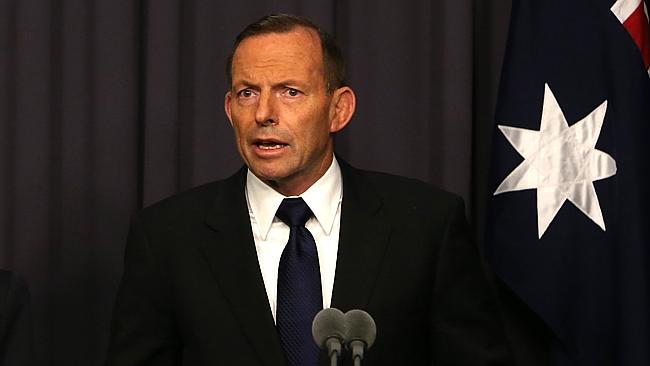 Well, Zed, thank you so much. And yes, it is good to be here with Senator Seselja here in Canberra to talk about the Government's Jobs for Families package. It was great to be with the Burdetts, thank you for welcoming us to your home, great to be with their friends the Mendls, and to have the conversation which is happening right around Australia at so many family dinner tables, how do we cope when we want to work more? What are the logistics of working more, what are the logistics of child care when we try to go back to work or decide to try to work an additional day?  
The beauty of the Jobs for Families package that we announced yesterday is that it means that for low and middle income families with kids in child care, on average, they'll be $30 a week better off and this is a very significant boost to families. It's good for families, it's good social policy, it's good for the economy, it's good economic policy, and that's what we're doing in this Budget.  
We are reprioritising spending to try to produce a more creative, more dynamic, more economically successful society, and I'm very pleased with this Budget. I think it very much fulfils the tests that we set for it some months ago. It is measured, it is responsible, it is fair, it will be good for jobs, growth and opportunity, and this Jobs for Families package, I think, ticks all of those boxes. It's fair because it's focused on low and middle income families. It's responsible because there will be offsetting savings to pay for it and it is going to create more opportunity for Australians to work.  
So, I'm very pleased with it and I think that Scott Morrison, Joe Hockey and everyone associated with this policy can be very happy with the way it's going.  
QUESTION:  
Prime Minister, people will be trying to work out whether or not they are better off. Will you release all of the modelling in the Budget tomorrow so people can make a fair comparison on how they'll be going?  
PRIME MINISTER:  
Well, it's pretty clear – you look at your income, you look at your child care expenses and you work out how the benefit will come to you. There'll be cameos aplenty; there'll be everything that people need to work out how it's going to impact on them. And as I said, the vast majority of people will be significantly better off, certainly low and middle income families will be better off, on average, to the tune of $30 a week if they're using child care.  
QUESTION:  
Some within the Coalition are concerned about those who stay at home who get nothing out of this?  
PRIME MINISTER:  
Well, this certainly is targeted to families who want to work more – no doubt about that – but there is still an enormous amount that Government does for the whole range of different families. If you look at the family tax benefit for instance, we spend about $20 billion a year on family tax benefit. Yes, we spend $7 billion a year on child care and that will go up to the tune of about $3.5 billion over the forward estimates. But nevertheless, there are enormous benefits in our social services system for all families, including two parent single income families which are about 20 per cent of all families.  
QUESTION:  
Labor's already said that they won't support the family tax benefit cuts that will pay for this. Is there any other way the Government would consider paying for this measure?  
PRIME MINISTER:  
This is where Labor just doesn't get it. They just don't get it. They think that we can just keep on spending and spending and spending. Well, I certainly do want to spend on the things that are going to build a more dynamic economy, but the rule that we've set for ourselves in this Budget is that all new spending has to be offset. We are reprioritising spending towards the areas that are most conducive to a strong and dynamic economy because in the long run that's what's going to build a better society. The point about people going back to work, capable people going back to work, is not only are families going to be better off, but by and large there's going to be more fulfilment, more satisfaction because, let's face it, most of us derive a certain amount of our sense of self from the work that we do.  
QUESTION:  
So some of those families though, Prime Minister, who won't be better off, for example those who would lose Family Tax Benefit B once their youngest child turned six, what do you say to them? They'll lose in this Budget.  
PRIME MINISTER:  
Well that's actually a measure from last year's Budget. It's not a new measure.  
QUESTION:  
But isn't that one of the measures that needs to be passed to pay for what you're talking about today?  
PRIME MINISTER:  
It's certainly one of the measures which is stalled in the Senate and the point that we make is that we can't go ahead with the child care initiatives with the Jobs for Families Package unless we get offsetting savings. Now, we're prepared to talk to the Labor Party and the crossbench about where these savings will be found, but savings must be found for this to go ahead.  
Mark, the point that I've been making all along is that we support choice – we absolutely support choice – but once children are a certain age, obviously then we think that it's fair enough for people to go into the workforce and to be supported when they do so.  
QUESTION:  
Is there some room to move on that cut-off at six, to go a bit higher to10 perhaps or something like that?  
PRIME MINISTER:  
Lane, I'm not going to pre-empt discussions which may be had post-Budget between Scott Morrison and the Opposition and the crossbench. We stand by the measures in last year's Budget that are still before the Senate, we certainly stand by them and we think they're justifiable and desirable, but the point I'm making today is that this is a good package, a fair package, a package that will be good for families and good for the economy. So, it's socially desirable and economically desirable, but if we're going to do it we do have to have offsetting savings and let's talk about where those offsetting savings must be, but savings there must be if this package is to go forward – if this Jobs for Families reform is go forward.  
QUESTION:  
You're prepared to negotiate though, Prime Minister? Without misquoting what you just said, as long as the money is there, you'll negotiate on that point?  
PRIME MINISTER:  
We have to have the savings because this is the rule we set for ourselves in this Budget: there will be no new spending without offsetting savings. And again, we have to get away from the mindset of the last government which was just spend, spend, spend. Over time, we have to get the percentage of government in our economy down, over time we have to get the deficit down and that's the great thing about the Budget; there is socially and economically responsible spending in it at the same time there's a clear and credible path back to surplus.  
QUESTION:  
Did Scott Morrison have a conversation with you last week about the Treasury portfolio?  
PRIME MINISTER:  
Complete invention.  
QUESTION:  
Where is the Treasurer? Why isn't the he out and about selling this today? Where is the Treasurer?  
PRIME MINISTER:  
I believe that the Treasurer has some announcements of his own to make today and when he's not preparing himself for any announcements today, he'll be preparing himself for what I think is going to be a really outstanding Budget speech tomorrow night.  
QUESTION:  
Prime Minister, what would you say to the 80,000 mothers and fathers who are told that they won't be able to access the full paid parental leave scheme that they previously were able to access under this Budget and how can you justify the fact that you're now cutting access to paid parental leave when you went to two elections with your signature policy of a rolled gold paid parental leave system?  
PRIME MINISTER:  
As you know, the policy that we took to the last election is off the table, and I guess there are all sorts of circumstances that have changed since the last election, certainly circumstances that have changed since the election before, and intelligent governments respond appropriately to circumstances as they evolve. What's become very clear is that if we want to maximise our help for families and at the same time maximise our impact on the economy, the best way to do that is through an improved child care system, through this Jobs for Families reform. So, that's what we're doing.  
It's the old story: if you've got a massive surplus, you can do more than you can if you've got a significant deficit and given the debt and deficit inheritance which this Government had from the Rudd-Gillard years, we had to prioritise. It was a bit of a wrench for me, as you'd expect, given my long-term commitment to paid parental leave, but nevertheless, given the circumstances that we found ourselves in, it was important that we prioritise in this way and, as I said, this is going to be a very good policy, good for families and good for the family.  
Thank you so much.