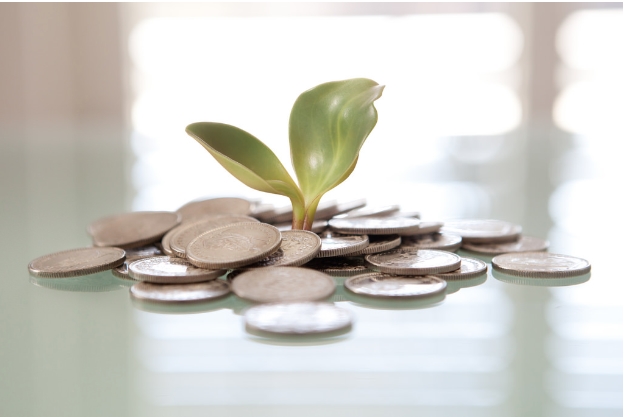 Money is a critical aspect in today's society. Everyone needs money to survive. Unfortunately, the cost of living is quite high these days, which is why many people are looking for effective ways of generating an extra income. There are good ways to make more money and there options that are not so great. In any case, making money usually takes time and a bit of dedication. You cannot make large amounts of money in a short period of time, unless you try gambling. However, that is not the safest way of generating money. If you don't want to risk your current budget, it might be a clever idea to look for those alternatives that enhance your life in a way or another and give more freedom.
While you think that the only proven way of making money is by working extra hours or by getting a second job, it is good to know that there are great alternatives that can generate you a nice amount of money if you dedicate your time to them. You can work online or start a business. You can also attempt to change your career and find a better paid job. Regardless of the reasons why you want to generate more money, here are a few good ways of turning that dream into reality.
Get a Second Job
This is probably one of the most common methods of generating extra cash. Even though it might sound like a good idea, you need to remember that getting a second job is truly challenging. This option is definitely not for everyone. As long as you don't have enough time to commit to a second job, it might be a good idea to steer clear of it. Otherwise, a second job might take a real toll on your health and generate all kinds of bad problems for you. Money is important for a decent life, but you simply cannot risk your life trying to make more money. However, if you are considering walking your neighbour's dog or looking after their kids as a way of generating money, you should go for it.
Upgrade Your Career
If you are determined to make more money and you have the necessary skills and knowledge, then it might be time to consider a career change. This option allows you to move up the career ladder and get a more significant salary. Some other advantages are the fact that you can work less for a bigger salary, have a better schedule and even work in a better environment. If your current career has limited income potential, you have to look into a different career. After all, you are not risking anything. Keep in mind that it is possible to land amazing careers even if you don't have a college diploma. You could get potential training in private colleges or by following online courses. A little effort will bring a lot of joy.
Consider Starting a Business
This alternative requires a bit of investment, but it is just as promising as the other ones. You can start a nice business is many fields these days. The whole idea is to have a bit of determination and willingness to invest all of your energies and money into a brilliant idea. As long as you are not entirely passionate about your future business, you won't be able to make it in the business world. Being an entrepreneur is certainly not for everyone. Besides the fact that you need to have a bit of knowledge, you also need to be prepared to fail a few times before becoming successful. That is why it might be a good idea to purchase an already established business. Have a look at child care brokers and see which kind of business fits your skills best.
Cut Spending
Cutting spending is just as good as generating an extra income. This fantastic money-making technique is perfect for any household. Again, simple changes of habits will generate great results in the years to come. It's not as complicated as it sounds. Once you get in the habit of reducing your daily costs, you'll be amazed by how much money you can save if you put your mind to it. Next time you go grocery shopping take a list with you and you'll find it easier to avoid purchasing unnecessary items that are on sale. There is something magical about knowing how much money you spend each month that gives you the strength to reduce costs. Take a few moments to write down those expenses in order to be able to make that change.
Sell Old Books Online
This does not generate a big sum or money, but it can definitely help you boost your budget. There are a lot of great websites where you can sell your old books. You can make a decent amount of money if you have pricey books from university. Be sure to check your books before listing them online in order to be in good condition. Selling books that are falling apart will give you bad reviews. Add value where you can. It does not matter how small or big it is. Besides books, you can also sell your old appliances or items of clothing that you don't wear anymore. Electronics will always be popular on retailing websites. Your old smartphone that you keep on your desk could be worth quite a lot of money if it is in good working condition. So could be some other smart gadgets that are scattered around your house. You don't need two professional cameras and five televisions.
Making money is not as that complicated as it might seem. People are often afraid to experiment different money-making alternatives because they believe that these are all scams. As already mentioned above, making money only requires a bit of time and effort. There are some great options out there that people can try. Some are easier to put into practice, such as selling unused items online while others require a bit of investment. Sometimes one has to take risks to be able to enjoy financial benefits.