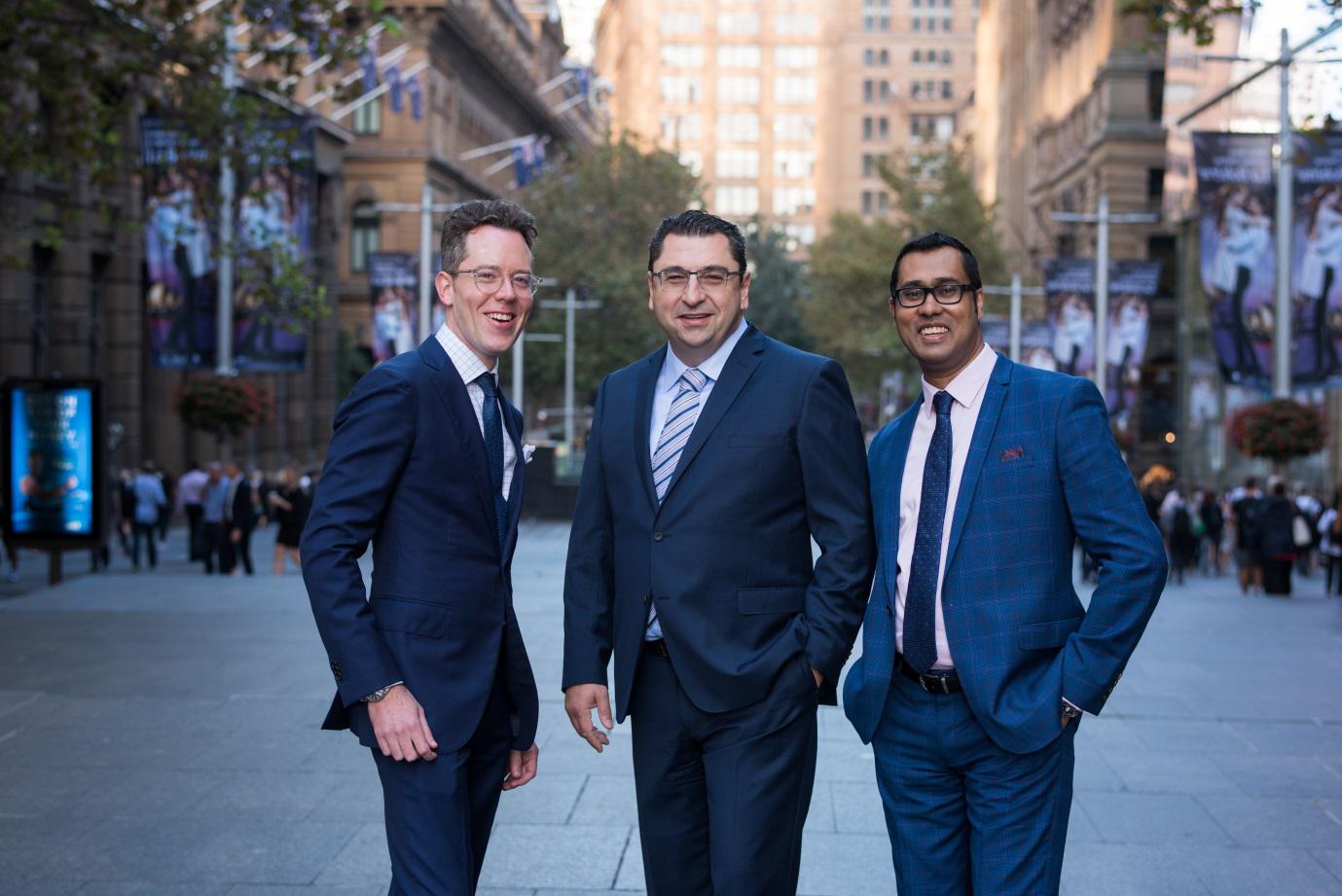 Learning about bankruptcy can be confusing at first, especially if you're trying to get information on how to become bankrupt without any charges. But bankruptcy professionals from Aravanis are spilling the secrets on why no-one seems to be talking about protecting your pocket when it comes to managing your bankruptcy application.
When surfing the web for bankruptcy information, you're bound to come across numerous organisations offering "Bankruptcy services".  Their services typically revolve around charging you a fee to prepare and lodge your bankruptcy paperwork – an extra cost you probably don't need at this time.
When you consider that many bankruptcy businesses charge between $300 to $5,000 (sometimes more) for something you shouldn't need to pay for - taking a little time to look at your options makes sense.
Andrew Aravanis, Registered Bankruptcy Trustee and Principal of Aravanis (one of Australia's largest registered trustee firms) believes it's imperative for consumers to do their homework before filing: "People considering bankruptcy are already struggling financially – that's the reality. They don't have a spare $2,000 to pay for the privilege of filing for bankruptcy, nor do they have to." – Andrew Aravanis, Registered Bankruptcy Trustee at Aravanis.
First thing's first; who is a bankruptcy trustee? A bankruptcy trustee is a licensed practitioner who is permitted to control the administration of bankruptcies or personal insolvency agreements. Only licensed professionals can render such services.
Unfortunately, the vast majority of businesses advertising bankruptcy-related services aren't Registered Bankruptcy Trustees (the people who are actually qualified to handle your bankruptcy). Instead, you'll find that a lot of these "bankruptcy experts" are just middlemen who are charging fees to help you do something that can be done for free.


"The point of filing for bankruptcy is to alleviate financial stress when all other options are exhausted. It's a sad situation when people are being charged exorbitant fees to do just that. It's quite paradoxical really" – Ronil Roy, Registered Bankruptcy Trustee at Aravanis.


You can save yourself a whole lot of money by cutting out the middlemen and going straight to a registered trustee like Aravanis (Licensed Bankruptcy and Personal Solvency Practitioners) or AFSA (Australia Financial Security Authority) instead.
Take a look at the top two most common misconceptions we hear about filing for bankruptcy:
*  Filing for bankruptcy is extremely hard; all the forms to be completed are especially confusing and need to be handled by paid professionals. Yes, there is some paperwork to fill in, but there are registered trustees across Australia, some of whom, like Aravanis, will help you for free.

*  Bankruptcy takes a long time to file. In truth, bankruptcy is usually a straightforward process that occurs within 1-5 business days of the paperwork being lodged for processing.

If an "expert" is quoting weeks or even months, you might want to ask them why their process takes so long.
HOW TO FILE FOR BANKRUPTCY FOR FREE
When it comes to lodging your bankruptcy paperwork for free, here are some options; 

Call or enquire with a registered bankruptcy trustee firm (like Aravanis) who'll give you a free consultation to answer any questions you might have, along with the right paperwork and detailed instructions on how to file for free – they may even lodge the forms for you for free


Alternately, you might want to download the bankruptcy paperwork that's freely available on the AFSA website. From there, you complete it and send it directly to AFSA. Although this is also free, one benefit of taking advantage of a registered trustee firm like Aravanis is that you're able to get pre-appointment information that's specific to your situation. That way, you'll be heading into bankruptcy knowing what to expect
Still wondering how a trustee firm like Aravanis can really offer a free service? Trustee's fees are paid exclusively from funds recovered through income contributions and/or the realisation of unprotected assets (unless you're seeking an annulment of your bankruptcy). If there are no funds in your bankrupt estate, the trustee's fees remain unpaid.
As many of the organisations charging fees to help you become bankrupt are not registered trustees – they're unable to recover fees or costs from your administration in the same way that a registered bankruptcy trustee can. So instead, they charge you fees upfront to help you become bankrupt.



"Anyone experiencing financial distress should know they can get professional assistance, for free."

– Alexander Clark, Registered Bankruptcy Trustee at Aravanis


If you're looking for professional assistance with your bankruptcy application, here's a list of do's and don'ts to help you tell if you're dealing with a real registered bankruptcy trustee firm:
DO check if the company you're dealing with is a registered bankruptcy trustee firm. You can do this on the AFSA website. If you're dealing with a legit trustee firm – you'll find the business name and trustee's name(s) listed. If they're not listed, they're not the real McCoy.

DON'T pay any money upfront for help completing the bankruptcy paperwork. Not only can you file for free but a lot of the businesses offering this service aren't regulated. Not only are you potentially wasting money, you're also at risk of receiving dodgy bankruptcy advice! So if what they're saying doesn't sound right to you, go with your gut – your intuition is probably spot-on.

DO find out who you're dealing with and whether they're qualified. Many organisations who claim to be bankruptcy experts don't have a registered trustee or a suitably qualified solicitor on staff

DON'T be scared to ask if the organisation has a registered bankruptcy trustee on staff. They may not be able to answer the question, or they may tell you that they refer matters to an external trustee. If that's the case, consider walking away and finding a suitably qualified practitioner (like Aravanis) or call AFSA instead as they can assist you for free
If you ever come face-to-face with bankruptcy, remember your options when it comes to filing for free.
You can find out more about filing for bankruptcy for free by calling 1300 369 168 or by making an online enquiry .

Image - Left to right; Alexander Clark, Andrew Aravanis and Ronil Roy – Registered Bankruptcy Trustees at Aravanis
About Aravanis
Aravanis is one of the largest registered bankruptcy trustee firms in Australia.
Aravanis offers free bankruptcy-related information that's specific to your individual situation.
If they can, they'll lodge your bankruptcy paperwork for you, along with a form that'll appoint them as your trustee and they do this for free. From there; they'll handle your bankruptcy.
If they can't be your trustee, they'll still answer any questions you have and will give you everything you need to go bankrupt for free through AFSA.