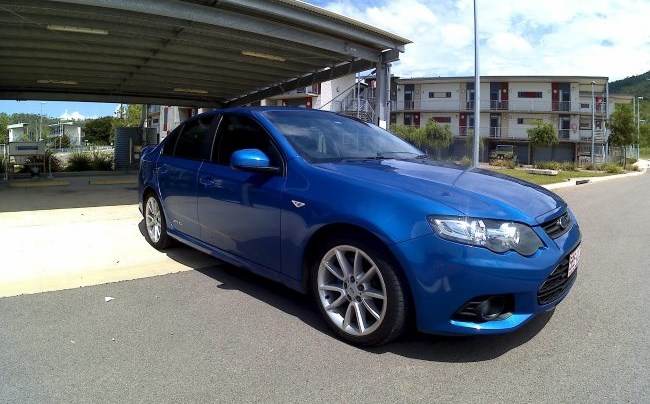 Melbourne's residents are proud of the beautiful city they live in and often boast about it. To get around the city, there is enough public transport including the metro, buses and trams. The free tram zone in the city is what most tourists tend to enjoy when they visit Melbourne.
The residents of the city, however, have a different way of life. They also have a different preference when it comes to commute, which means not that much public transport, yet quite a bit of cars, vans, utes, SUVs, 4WDs, etc.
"Analysis of car ownership in 2016, indicates 51% of households in Greater Melbourne had access to two or more motor vehicles, compared to 51% in Australia."
.id - the population experts for Australia

So we do know for sure that there are a lot of vehicles in Melbourne. And we also know, from what News.com.au says, that 80% of suburb residents in Melbourne do not want to buy flashy cars. These are the people who want to merge with the rest of the cars, and sought for comfort instead of trying to look extraordinary.
To cater to this convenience-based mindset of Melbourne's car owners, webring to you the top three ways we think you can earn cash for your cars in Melbourne, and within a few days or hours!
Let us look at the pointers that are briefly explained:
If its a car that has barely been used, or is in very good condition and well maintained, then you can easily sell your car to a car buyer in Melbourne. They will either sell your car to another individual that is looking for a car or sell it to a fleet owner for cabs and taxis. It is a convenient way to get rid of a car with a high cash price in Melbourne. Since they will be selling your car further, they should be able to offer you top dollar quotes for your vehicle.



If you own a car that has been damaged because of an accident or has broken down without any sign of getting back on track, then you might want to get in touch with a car wrecking company in Melbourne that can pay you instant cash for your damaged car. Car Wreckers dismantle your car and get all the parts that they think are working. These parts are then taken to the second-hand car parts market where they can be sold to the ones who need it. These second-hand car parts markets are in popular demand all over Melbourne which points us to the subject - earning cash for car. You will get a good price for your car depending on the condition of your vehicle, the make and the model.



If you have a car that you are too ashamed to own-up about owning, then this point is talking to you (or screaming at you).
Sell your junk car, get it out of your backyard,and give yourself some space. We know you have been putting off selling your vehicle, but it is high time you get rid of this vehicle of yours and get some money in your hands for it. Scrap car yards and salvage car yards pay cash on the spot for such junk vehicle. With companies like Express Cash for Cars, you might also be able to sell your vehicle in Melbourne for up to $8999!
These scrap car yards will recycle your car and sell the scrap metal to other buyers. It is a flourishing industry that truly is getting the best out of waste.
With a little bit of extra money, you can get that car accessory you were looking for, or even a used-car if you sell a car that is in good condition. It is totally up to you to make the most of such services that exist because they did not a few years ago, and cars went into landfills when people were done using them.
[Note: The following information is with respect to the details obtained from the experts at Express Cash for Cars, Melbourne. They are experts in car removals, car wrecking and car buying services. They use all the vehicles they buy to dismantle, and then recycle into scrap metal that can be used for various purposes later.]