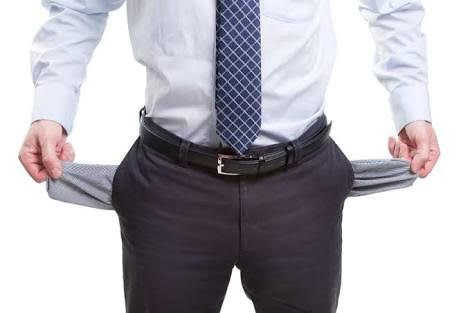 Feel like going on a vacation but short on money? Or Need to buy something urgently? Or maybe want to surprise your loved one with a perfect gift? Well, whatever the reason be, we have a perfect solution for you- An Instant Cash loan.
What is it really?
Instant cash loans or Personal cash loans are fast cash loans transferred by the lender directly to your account within a matter of few hours. Lenders agrees to give you instant cash loans based on your credit profile and repayment patterns. Based on who is lending, what is your present income and credit history, these loans differ in constitution.
Generally, the amount of money a particular lender is willing to risk for an instant cash loan varies between $100 to $2000. If you have a good credit history, it may go up to $4000 to $5000, but if you are a first-time borrower then keep your hopes a bit low and expect only a limited amount. 
Apply for your Fast Cash Loan with FreshPath today!
FreshPath is a pioneer in providing fast cash loans, also known as payday lending. FreshPath provides fast cash loans of up to $4000 which can be quickly approved subject to document verification within a few hours and the money transferred to your account by the next day. 
Features of FreshPath fast loans:
Fast Transfer
The most important benefit of this system is that once your loan is approved post your document and credit history examination, the money gets transferred quickly to your bank account. Sometimes the money gets transferred on the same day of approval. If you have a valid PayID then the cash can be transferred within minutes post approval. 
Flexible Repayment
At FreshPath, customer experience is supreme. We know that every person is unique and their issues are different. Thus we give the service of flexible repayment according to the requirement of the customer. We strive to provide the best experience to our customers.
Contracts in Plain English
We believe that loan contracts should not be something that confuses the customers. We hate lengthy contracts filled with complex legal jargon which makes it difficult for customers to make sense of. It is also a part of our value of providing superior customer service that we make small and easy to understand loan contracts which the customers understands. 
Electronic Signing
As we have mentioned before that providing a superior customer service is paramount to us. That is why we have designed the fast cash loan service is such a way that the customers only have to interact on one touch point. It is a completely 100% online procedure which easy to use and transparent.
All documentation is done online.  This is done to make the ending process as simple and convenient as possible. Still if you run into some issue, our trained staff will get in touch with you to resolve that quickly.
Simple and Smooth Application Procedure
We have made sure to make the application process free from any third party brokers. You directly will be talking to our associate. It will take only five minutes to complete all formalities before moving onto the verification stage.
Licensed Provider
FreshPath is an Australian government authorised financial service provider thus there is no need to worry about anything.
The process of applying for fast cash loan on FreshPath:
It is a simple three step process:
Step 1:
Just log on to our website: Freshpath.com.au
The eligibility criteria to secure a fast cash loan from us is that you must have a minimum income of $35,000 before tax and excluding any government benefits. 
If you are eligible, then you just need to provide us with an electronic copy of your Medicare card, driver's license and Passport (or any other proof of identification). Along with all these documents, you must provide us with your bank statement of the last 90 days. 
Make sure that all these documents are in your personal name because we don't give fast cash loans to companies or businesses. 
Step 2:
Now you don't need to do anything. Everything else will be done on our side.
Our loan assessment team will go through all your documents and check your credit history. If we feel that any document is missing or we need any clarification, then we may give you a call. 
Step 3:
This is the step where you get your money if your application is approved. You can start spending the money from the bank account you gave us. 
Freshpath is a not for profit company offering small and medium sized loans. We offer these loans at a lesser rate than the average market rate. We started this company with a mission of financial inclusion, so we try to keep our fees as low as possible and absorb all our profits in efforts to bring this fee even lower. 
Note: As a responsible company, it becomes imperative from our side to warn you about borrowing money. You should really ask yourself whether you really need the loan today. This question is important to ask because it can be very expensive to borrow small amount of money for short term and there is a high risk of your problem not getting solved. These loans may lead you to get deeper into a debt cycle. So be careful while considering a small loan and make sure whether you have the bandwidth to repay the loan in the near future.