In the stock market, when a share opens higher or lower than what it traded for the previous day, a gap is formed. These gaps are known as up gaps (bullish), when the share opens higher, and down gaps (bearish), when the share opens lower than it closed for the previous day. Trading penny stocks during both bullish and bearish gaps can be very profitable. It's important to be familiar with the types of gaps in order to utilize them properly.
Types of Gaps
There are four different types of gaps:
Common gaps: Aptly named, common gaps are nearly everyday occurrences with many stocks and are simply due to the common fluctuation of interest in the stock during congestion areas or low trading volume. While it's good to keep an eye on common gaps, they typically fill themselves in over a short period of time, eliminating trading opportunities.

Breakaway gaps: When a congestion area of the market finally breaks out of its trading range, a breakaway gap can happen. This usually results in exciting commotion because volume should increase and with that, opportunities to either buy or sell accordingly. While breakaway gaps are less frequent in penny stock trading, they do occur and the watchful trader can definitely profit during this margin.

Runaway gaps: Runaway gaps happen when interest in a stock either skyrockets or plummets over a short period of time and can be caused by any number of factors. One of those factors can be price consolidation. Savvy penny-stock traders keep their eyes open for opportunities like these.

Exhaustion gaps: Exhaustion gaps are somewhat similar to runaway gaps, except for the volume involved. Typically, they occur at the end of a steady uptrend or downtrend, and the succeeding gap is usually quite large. It is, therefore, the best gap to take advantage of in typical trading.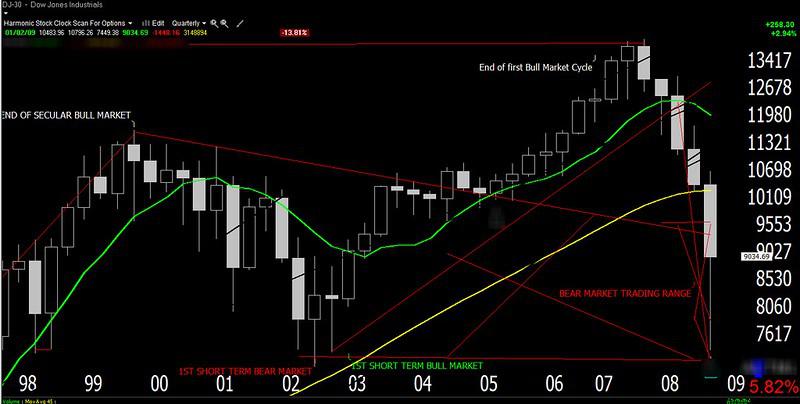 Image via Flickr by Flock Browser
How to Play the Gaps for Maximum Profit
Once the shares of reputable companies have fallen below minimum market cap requirements, they are moved to the OTC (Over the Counter) markets. These are the markets most valuable to penny stock traders. Keeping a close eye on reliable companies whose shares have dipped onto the OTC markets is where the profit lies for penny stock traders. Typically, those companies will have a strategy in place for either cannibalization — and reintroduction — or restructuring, and the stock will eventually increase, giving you your payday. By playing the gaps, trading penny stocks many are successfully making a living.
Minimize Your Risk When Trading Penny Stocks
There are financial standards in place for penny stock trading, and if you want to protect yourself you should stick with trades occurring in the OTCQX level of the market. Remember that unlike regular stock trading penny stocks typically fluctuate in the millions of shares daily so remember that your goal is to buy and sell while the gaps are good. Don't overtrade.
Patience is a virtue when gap-trading penny stocks. Be sure to do thorough research before making any moves. Look for the gaps that are firmly supported by news and technical indicators, so your chances of success — and your portfolio — can grow.