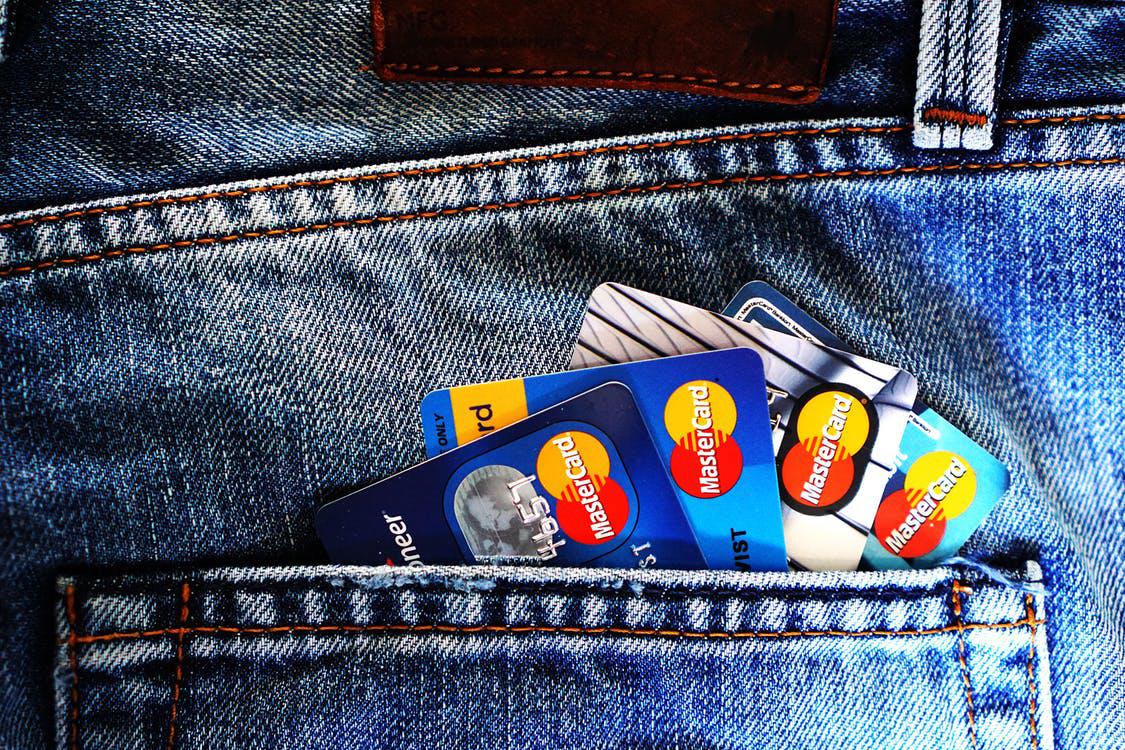 Knowing the signs of bad credit and being able to recognize them is actually a skill that very few people have. Most of us have bad credit and we are not even aware of it. The score of your credit can actually influence several things in your life hence it is essential to know what are the signs that can help you to know that the situation is alarming. Understanding the signs of having bad credit can help you to save yourself from entering the danger zone.
Sometimes, ignoring the signs becomes the main reason for your debt trouble. You do not pay enough attention to your bank statements and so you do not know whether your credit score is good or does it need help.
It is said that your subconscious constantly keeps nagging you at first about your bad credits and as time passes you maintain your negligence, and then suddenly one day your paycheck is not enough to cover your bills and you realize that it is too late.
Here are the seven biggest signs that yell 'BAD CREDIT!' Let's have a look.


A denied Loan Application
Ever applied for a loan and your application got rejected right away?
Well, that is what we are talking about. It is one the most common and clear signs that your credits are not good enough to help you with getting a loan. Here's what happens, when you have a decent credit score, you automatically become entitled to affordable financing. But if your credit score is in rough shape then we are sorry to tell you this but 'no security business loans!'
After your loan request gets rejected, unfortunately, try to find out where your credit score stands. The lender has to provide a credit report's copy that they have used and a fair explanation for denial of the loan.

The Issuer of Your Credit Card Is Not Lowering Your APR
Your credit card will be reviewed by its issuer if you ask for a raise in credit limit on your account or for a lower rate of annual percentage. There is definitely something wrong with your credit report if they do not approve of your request. It's clear that your credit score does not meet their requirements and that you must do something about it.

Your Credit Card Gets Closed By Your Issuer
Credit card issuers often conduct account reviews, it is a part of their job. So if you get notified about any changes in the terms and conditions of your credit card, such as 'your credit limit has been decreased', you should understand that your credit score is not impressive enough.
But what is worse is that they can actually close your account if your credit score drops, even below the line of bad credit score.

Getting a Default Notice from a Creditor
Your credit score can get hurt by late payments but the situation can get alarming if you enter the default zone. The same thing happens if you ever were, or get sued for a debt. You might have already entered default by the time you receive a judgment.
Getting a default notice is simply a sign that tells you that your credit score is affected negatively and that you should work on it and improve your credit score.

Being Contacted By a Debt Collector
If you have bad credit, you are likely to receive a call from a debt collector. Understand it this way, various things such as unpaid utility bills, gym subscriptions, or medical bills can add up in collections and will hurt your credit score badly. If the service providers (owners of companies) contact and report about you to three credit reporting agencies, you can get into serious trouble. So if you start getting calls from debt collectors or bills in the mail; you must check your credit.

Getting Subprime Credit Offers
Subprime Credit offers are specially designed for those who have bad credit. So if you have started receiving these offers, it is apparent that your credit score has fallen very low. It can be hurtful if you are someone who has always remained qualified for prime credit.

Putting a Deposit Down On a Utility Account
Let's be clear about this; for pulling the credit out of your account, the only responsible people are not lenders. There are also insurers, cellphone providers, and utility companies who check your scores to see if doing business with you is the right decision to make. So if you are asked to pay fees or they offer you high rates, your credit score is to be blamed.
If you are already in debt, we have something prepared for you so you can figure out a way to get out of debt.

How You Can Get Out of Debt?
If you see any of these signs and are being able to understand the severity of the situation, congratulations, you are at step number one.
Here's what you can further do:
Taking Inventory: Prepare a list and jot down every single debt. Mention the rate of interest and minimum payment. Write down your income along with your expenses per month to make a plan.

Limit Your Expenses: Limit your outings, dinners, and unnecessary expenses as much as you can in order to get out of the situation as soon as possible. It's not a place to make permanent residence at.

Calculate: After cutting off all your expenses, if you are able to pay the debt, take a deep breath. You can sleep peacefully for now at least. But if the debt is more than 50% of your monthly salary, consider bankruptcy. It is a reasonable choice to re-establish decent financial health. You can take free advice from a bankruptcy attorney.
Choose a Plan: If you can do it yourself, choose a payment method to pay off your debt. The two most popular ones are:
Debt Avalanche: With the highest rate of interest, keep all of your extra payments for paying off your debt until you are done paying it. After this, move to another. One by one, from highest to lowest.

Debt Snowball: Start with paying off the lowest debt. Paying off small debts can actually motivate you.
Conclusion
There are plenty of indicators that tell you about your credit score's health and if you are able to understand these signs, you can remove the root of all causes. It is better to keep your credit score maintained in order to not end up in a situation where your loan applications get rejected again and again. Being able to recognize these signs on time can enable you to stop your credit score from falling down and, at worst, entering the danger zone. Getting regular calls from debt collectors or having your credit card closed by your issuer are things that you might actually want to avoid as much as possible.