Written by

Tess Sanders Lazarus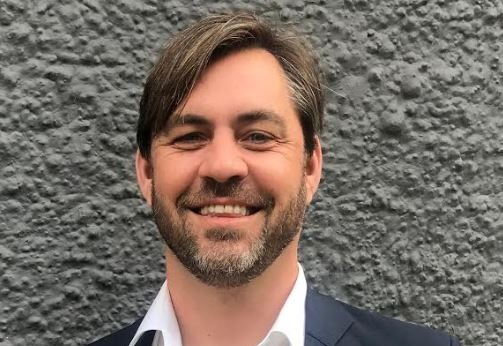 Buy Now Pay Later (BNPL) services like Afterpay and Zip sound too good to be true. But according to credit card expert Roland Bleyer, they come with a number of downsides that Australians should understand.
Roland Bleyer is the founder of Australia's largest and most popular independent credit card comparison website creditcard.com.au. According to Bleyer, BNPL is a quick and easy way to pay for things that can be convenient for a lot of people. However, he is eager to remind Australians of the tripwires inherent in BNPL.
"There is a lot of concern that BNPL facilities are a trap and people end up paying a lot more in fees than credit cards.  For each Afterpay order you can be charged a maximum of one $10 late fee per order.  For any order of $40 or above, you can be charged late fees of 25 percent of the original order, or a maximum of $68 – whichever is higher," Bleyer said. 
BNPL services allow consumers to buy things and pay for them later. Using Afterpay, the most popular BNPL service, consumers make four equal payments each fortnight. There is no interest but there is a late fee. You can track your purchases, and how much you'll have to pay using the Afterpay app.
According to a recent survey, 27 percent of Australians say they planned to use BNPL services during Christmas. According to UBS, BNPL contributes $7 billion of retail spending in Australia.
"BNPL is certainly on the rise. But it's still a relatively new technology, meaning we're all still figuring out the pros and cons," Bleyer said.
A report titled 'BNPL 2019: More Shoppers, More Players and More Options' from Power Retail discovered some key trends for BNPL in Australia.
Fashion purchases account for 52 percent of all BNPL transactions, with electronics, household items and beauty items close behind.
Afterpay was launched in 2015 and brought BNPL to mobile devices and into the hands of a younger demographic. BNPL is most popular with under-25s, and is also more popular among women than men. According to the report, 42 percent of women said they have used BNPL, compared to just 30 percent of men.
What is the UPSIDE of BNPL?
"BNPL offers a quick and easy way to take home items and pay for them later.  It takes just a few minutes to sign up," Bleyer said.
"If you can't afford to pay for something now, but you know (or hope) you're going to be paid next week, BNPL can be a great option.
"BNPL is a simple way to get money fast without credit checks or any understanding of the user's financial circumstances.  One of the biggest attractions of BNPL services is its promise of interest fee credit. Users don't have to pay interest, but there is a late fee if you miss a payment and a lot of people miss payments."
What is the DOWNSIDE of BNPL?
Services such as Afterpay have instant approval, meaning you don't have to deal with credit applications. This is considered one of the most concerning problems with BNPL. People may be paying for things they can't actually afford and in many cases they can't.
"One of the biggest criticisms of BNPL is that it empowers irresponsible and reckless spending among people who can't afford to be splashing their cash," Bleyer said.
"Although Afterpay monitors its users spending habits to make sure they're paying on time, they don't do nearly as much due diligence as the banks. Without a proper credit check, it's impossible to know whether users can afford each transaction.
"BNPL late payments can also affect your credit rating.  Lenders look for these types of transactions.  They show the lender that the person is somewhat living beyond what they can afford at the time.
"Apart from credit rating issues, late payments can also add up.  This is where these BNPL companies make all their money.  Zipmoney is another provider that offers a line of credit from 19.9 percent interest. Clearly low interest credit cards are a much better option than this type of facility."
The lack of regulation of BNPL services is controversial. BNPL services are not considered credit providers by the standards of the National Credit Code. As a result, they can engage in behaviour considered illegal for actual banks.
"Power Retail's report found that 25 percent of BNPL are servicing three to five payments at the same time. Juggling so many payments at the same time can be an overwhelming and stressful thing to manage, especially for the kind of people who are attracted to BNPL in the first place," Bleyer said.
"BNPL has been accused of attracting vulnerable consumers who simply can't afford to pay for things, and can't get credit. After all, why use BNPL if you can afford to pay for things upfront?"
Although Afterpay doesn't do credit checks, their terms of service offers them the right to report your activity to credit-reporting agencies. So if you're late on numerous transactions, it could affect your credit rating.  Bleyer suggests shoppers should try to avoid use of BNPL services for a number of months before applying for a credit card, personal loan or home loan.  
"A lot of BNPL users go shopping with the mindset that they're not actually paying for anything! This can lead to reckless overspending, and we're already seeing evidence of it. One in four BNPL users said they regretted a BNPL purchase and many have been slugged with very high late fees," Bleyer said.
"So should you use a credit card instead of BNPL.    The key is in the management of your money and the rewards and benefits you receive.  Credit cards provide a long list of benefits including consumer protections, rewards points, advantages with partner businesses and importantly, spending limits.  If your credit card only goes up to a certain value, then this is your spending ceiling.  I prefer to use a credit card.  I like the safety and the rewards.   If you pay your balance off every month – you pay no interest and you get rewards.   For me it is a no-brainer – credit cards are the original buy now pay latter option."
Roland Bleyer is the founder of creditcard.com.au, a website which allows Australians to compare the best deals on credit cards so they can find the one that best suits their needs. Bleyer is considered a credit card expert, and has appeared on TV and various other publications to discuss the credit card industry.