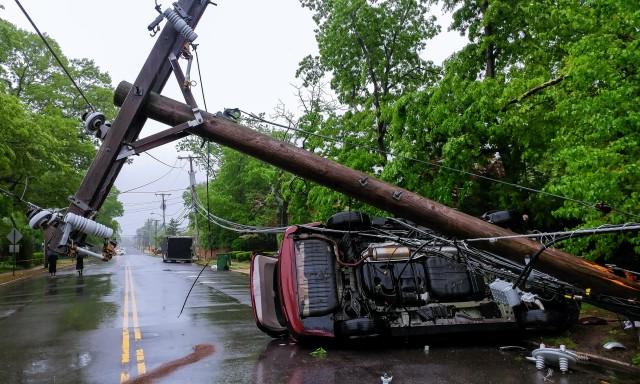 Imagine this: You're financing a car that's $20,000, and you're only one-fourth of the way through your payments. So, you still have $15,000 left to pay off on the car, but you have payment and financing terms that you feel comfortable with and a plan to pay it off in the next two years.
But then, you get in an accident and the car gets totaled. Now what? How much do you owe? Is everything null and void? Do I still have to pay the car off? The questions that arise are endless.
What is a "Gap"?
What you owe is called the "gap" - which refers to the amount your insurance company will pay for the car (or its current value) and the amount you agreed to pay when you signed a lease or financing terms. When leasing or financing a car, you owe more on it than it's actually worth. This gap occurs due to the natural depreciation that happens when a car has been on the road for a while. A car depreciation calculator can show you just how much money you lose the minute you drive your new car off the lot: in fact, after just one minute of owning the car, a car valued at $20,000 depreciates to $18,200.
After just one year in a car that was originally $20,000, the car is now valued at $16,200. This value is how your insurance company determines how much they owe you, and they only pay you for this value… not for the amount you owe. In this scenario, you would be left with a $3,800 bill you didn't expect following a car crash.
Then, there's the deductible you already have to pay, which is likely around $500. That brings the total of that bill to $4300 while you're handling injuries and other factors in the aftershock of a car crash. Worse: because many injuries make it difficult to return to work immediately, you may also have a significant time period between the accident and your next paycheck, putting off the ability to pay the gap even further.
This is where gap insurance comes in - it covers the financial gap between what you've already paid on your car and its depreciating value. Insurance companies never pay back the original price on a car. They assess what's called the "actual cash value" (or ACV), which can leave you in a financial bind when you're still locked into the financing terms to pay off a car's original full price.
Because of this, many lenders actually require that you get gap insurance coverage whether you're leasing or financing a car. Gap insurance covers some or all of the gap between what you owe on the car and its actual cash value. That way you don't end up in debt when an unexpected crash occurs.
What Gap Insurance Covers and Doesn't Cover
Gap insurance may cover the extent of the gap between the AVC and what you owe if the damages are considered a "total car loss." Gap insurance therefore also covers theft if your car is never found, and also covers negative equity.
Gap insurance does not cover your insurance's deductible and any other costs associated with the crash, including medical bills, lost wages, or injuries.. It strictly covers what you were not yet able to pay on the original car price.
It also does not cover any type of engine failure or mechanical issue: it is strictly in the case of an accident. An "accident" includes forces of weather such as tornadoes, hurricanes, and floods that may total a car left in the conditions. Additionally, gap insurance covers damages from terrorism and vandalism.
Furthermore, if there have been additions to your car (such as equipment or bells and whistles that it did not originally come with) since the time you purchased it and purchased gap insurance, these additions will not be covered. Your gap insurance policy depends on the value of the car, which must include a comprehensive value assessment with the additions you've added.
How to Get Gap Insurance
Because some car companies require that lenders have gap insurance, some car dealerships have a finance company where you can purchase insurance on the day you sign the lease or financing terms to get your car. It's up to you, but this is traditionally more expensive than the alternative of purchasing gap insurance from your own car insurance.
Adding gap insurance to your current insurance policy is the best way to go about getting it set up. Make sure to understand exactly what it covers and make sure you have all the information about the original car value at the time of sale. This will make your life far easier in the case of a crash or accident totalling your car.
How Do I Know If I Have Gap Insurance?
If you are currently leasing or financing a car, and this is a new term for you, contact your car lender or insurance company immediately to determine if your policy covers gap insurance. If you are reading over your policy and it does not state that your vehicle is fully covered by comprehensive and collision, it can be inferred that your policy does not include gap insurance. If it doesn't, add it as soon as possible. It will ensure that in the case of a wreck or natural disaster, you won't be left paying a big bill that your insurance company will not cover for a car that you can no longer drive.
Reasons not to get gap insurance might include:
Financial security, or the ease in knowing that you could pay off the difference easily if your car got totaled

Only a few months left on your financing or lease terms, or the car is already almost paid off
It is most important to get gap insurance if your financing terms are over a long period of time (such as 72 months) and you know you would not be able to cover the difference between car value and original price in the case of an accident.
If you've had a claim denied by your insurance company after an auto accident and don't know why, it could be because you simply aren't powerful enough to fight them. Insurance companies are greedy and powerful agencies, if you need help on your side Dennis Hernandez & Associates can be the help you are looking for.