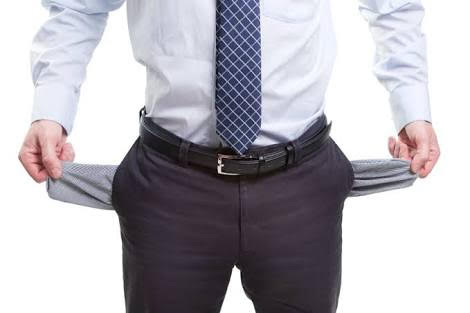 When you find yourself in a pickle and short on cash and in need of sound financial advice, the dailybulletin.com.au is on hand to give bitesize tips.
We all find ourselves feeling the pinch at some stage in our lives. More often than not, it's during these pressing times, we need cash quickly when our credit is less than ideal. This short post covers the need to know the basics on short term loans and what to consider. 
A short term loan should only be used for a minimum period of time. Therefore they have high interest rates attached and often easy to apply for with quick application processes and more relaxed checks on applicants, meaning it may be easier for people with a poor credit history or difficult financial circumstances to successfully apply. Because of the nature of these loans and the higher interest rates charged, it is very important to be positive that you will be able to meet the loan repayments on time, or risk facing charges and fees.
Although these loans are designed to be taken out to cover emergency expenses until the end of the month, many people take these loans without really considering the overall costs and without being sure that they will meet the repayments. Lenders will charge late payment fees if you don't meet the weekly commitments. If you do take one out, try to avoid missing any repayments, as the fees involved will significantly increase the cost of the loan longer term, and could leave you with spiralling debts and financial difficulties.
What should I look out for? 
Always check what sort of loan terms the lender offers. Many short term loan businesses provide that very service, from a few weeks, up to 12 months, but in the competitive market, some lenders have introduced longer term loans that can occasionally go up to 24 months. It's important to keep in mind that the longer you wait to repay the loan, the higher the overall repayment amount will be.
The most important thing to check when comparing your options is whether the company is regulated or not. Check with the ASIC Consumer Credit Register to ensure that the lender has a full credit licence. Loan sharks are lenders that operate outside of the law to provide quick loan solutions for desperate people in difficult financial circumstances. These lenders are even more high risk than payday lenders and borrowing from them could come with unpleasant consequences.
Other options?
Use your credit card. Drawing cash in advance on a credit card will still leave you with interest and repayments, but the APR (Annual Percentage Rate) will inevitably be far lower than what you'll find from a short term loan.
Get an overdraft. We're not talking about the unauthorised kind. Go into your local bank branch, explain your situation and ask for an authorised overdraft extension. Again, this will still come with a substantial APR and will cost you in the long term, but it won't be as expensive as a payday loan.
Join a credit union. Credit unions often have options for people who are struggling financially, and can offer short term loans at capped interest rates. This could be a far cheaper way to borrow, and the credit union can help you to save in the long run after your financial crisis has blown over.