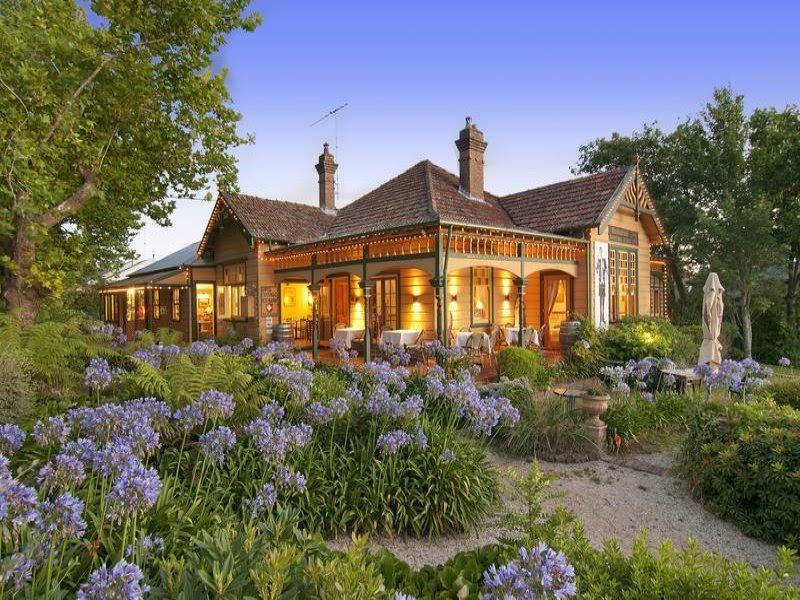 Do you often get confused by Refinancing? There may be chances that you can secure a lower interest rate when the rates hit low. But just because of the confusion around refinancing, you may not be able to secure one. To help you understand the refinance landscape better, we have prepared a comprehensive guide. Here you will understand the simplified meaning of refinancing, what are the benefits, and what is the procedure of refinancing. At the end of the article, you will be able to understand if this option is best for you and what are steps that you need to follow to refinance your home loan.
What does home refinance mean?
Refinancing a mortgage means paying the existing loan by replacing it with a new and lower interest rate. Usually, people switch to a new housing loan to get the advantage of the lower interest rate and get top-up on the initial loan amount. Not just that, there are plenty of other reasons to avail a new home loan from an older one.
2. What are the benefits of refinancing?
Save on Interest Cost: Usually, people shift the home loan to a new lender when they are paying higher interest on the current home loan. This is the most common reason when people find that the mortgage rate has declined since you initially took out the loan. Also, maybe their credit situation has improved now and you may qualify for a lower rate.
Lower Monthly Payments: Not just a lower interest rate, they can get lower monthly payments too, especially if your existing mortgage has a similar payoff date. You can reduce your monthly mortgage payment by extending the payoff date to the past rather than what it is currently. This way you will be paying less principal every month.
Get Predictable Costs: If you are darling with an adjustable-rate mortgage, you can have the flexibility to get a fixed-rate loan so you can lock a rate. This will eliminate the tension of increasing rate and monthly payments.
Shorten the Term: Most of the borrowers began with a 30 year home plan and after a few years then they refinance it to a 15-year plan. This way they can pay off faster and save money over the life of the loan. Additionally, mortgage rates are significantly lower on 15 years loans.

Borrow Money: cash-out refinance offers you a chance to borrow against the home equity to get funds for any of their objectives. You get a check at the closing and the amount gets added to the principal mortgage amount that you owe. As the mortgage rate is lower than other debt and tax-deductibles, this is a wise way to borrow.
Consolidate Debt: If you have other debts and want to reduce monthly payments and save on interest, then refinancing is a good option. Mortgage rates are lower than credit cards and other unsecured debt interest rates. You can pay mortgages over longer terms as compared to the other types of debt. It can help you reduce your monthly payment on the principal amount.
Also, the interest paid on home suits and mortgage loans is tax-deductible to some extent while you don't get much leverage with other debt. The amount for couples and singles varies. A couple can deduct the interest through a cash-out refinance on up to $100,000 while for a person the limit lies somewhere around $50,000.
Blend two mortgages in one: Home equity line of credit can be combined into one at a lower rate. This is beneficial as it acts like a cash-out renaissance as you are paying off your secondary mortgage but your home equity is not declining your home equity. It is also convenient to pay a single payment rather than multiple.
Mortgage insurance can be canceled: you can refinance if you have lender-paid mortgage insurance after you reach 20% equity. It helps you to avoid the premiums that are now built into the interest rate.
Remove from Mortgage: Common after divorce, people want to remove themselves from the financial responsibility of the mortgage that they initially signed in for. A great way to remove them is by signing for refinancing. The case also applies when you want to remove the name of the partner if you think the financial support is not required from their side.
3. How to Refinance the Home Loan
Now That you have seen the importance and benefits of refinancing, you may want to opt for it as refinancing can be the right decision for you. Here are a few steps that will help you refinance successfully.
Examine your current loan
The foremost step should be to see how much home loan you currently have. Now prepare a list of things that you would like and dislike in the refinancing plan to better evaluate the refinance offers. Some of the things that you should take into consideration are:
* Look for things that work for you rather than a great online experience

* Keep your existing mortgage rate into mind when comparing with others

* Read about the types of interest rates available and what are the benefits to decide between the variable and fixed.

* Look for the main objective: whether you want to access equity or consolidate debt.
After you have compared home loan interest charged by top lenders, and finalized the lender, now set a clear objective on what you require, you can set a meeting with a qualified mortgage broker. We recommend this because you don't understand the market, with their experience and knowledge they can help you secure the most suitable refinance loan. Additionally, their work doesn't end here, they perform the legwork for you to get you approved in one go. Do not hesitate to share as many details as you can with your broker, they can help you with customized recommendations if they have all the financial information like your income flow, expenses, and other financial engagements.
If you are willing to stay with the existing lender only, they can help you secure a better deal with them as well.
Calculate the Costing
Check with them if you have to pay a fee to exit the existing loan and what are the upfront charges associated with the new loan options. The mortgage broker will make you understand how exactly this works and how much it will cost you to go for a refinance option. People usually are not aware of the hidden charges and they end up paying more than what they initially think they will. The charges with every lender differ, if you plan to stick with the same lender then may agree to waive some money from the charge.
Send Application to the Lender
Once you have selected the home loan, the next step is to prepare an home loan application. You can do it over the phone, visit a branch or through the broker. You can take the benefit of a mortgage broker as they will prepare the application on your behalf. The one thing you need to know is the process of application will vary based on which lender you are refinancing with, for example, it may take less time if you go with your existing one and more when you have a new lender. It happens because the new lender will ensure that you can meet the new loan repayments. To confirm this, they will need your details, income sources, and will also access your credit record. In short, they will follow the same procedure which they did initially. Some of the basic things that the lender may ask are:
* Identity proof

* Employment history

* Income proof

* Superannuation details

* Personal details like birth date and address

* Details of your debts, assets, and expenses
e) House Valuation
After the pre-approval of the application, the lender will conduct a valuation of the property to work the value. If you are going with a new lender, they will notify the existing lender about the transfer of the information. The process may take up to a week. At this time you need to settle the exit fees.
f). Approval
Once your application gets approved, you will get a mortgage contract pack that will have:
* Mortgage contract

* Terms and condition booklet

* Form of Direct Debit

* Mortgage of Land forms

* * Discharge forms
Some lenders provide the customer with a "Welcome Pack" with the new loan details and set-up for internet banking. The broker can help you understand all the documents and submit the forms related to it. After you have agreed and signed the contract, a settlement will take place and your old loan will get paid from your new loan funds.
This is the entire procedure of Refinancing your home loan. We hope you have got an idea about how things work in refinancing. We would recommend you to go with a reputable refinance broker who can perform the work for you if you don't have the required knowledge about finance.