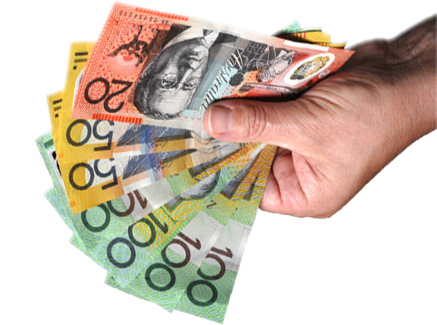 Forex is becoming one of the most popular trading platforms for people. Many people out there prefer to trade because they want to be independent and free from any working pressure and tight schedule. In addition to this, some people want to make more money from this market platform quickly to be rich. Because of multiple benefits, people choose to trade using this marketplace.
Basics of Forex trading?
Forex trading is also recognized as Foreign exchange trading, and it is known as a practice of selling and
buying different currencies
with a specific value to make profits. It is a global market, and that's why it is run throughout the world. The greatest markets are situated in the top financial centers of the world, which includes Hong Kong, Tokyo, New York, and London.
The market has many entities that include different brokers, banks, and business/financial institutions, and all these things speculate the movement of the currencies. Gradually, it is becoming more popular among businessmen, financial experts, economists, etc. If anyone is interested in this trading, he/she must know the benefits of Forex trading.
Benefits of Forex trading
1. A global market
It is the global market, and there is nothing to cheat here. Also, the size of this market is so big that it easily sits at the top. It has been determined that the market exchanges more than $4 trillion per day (on average). Every hour, sellers and buyers are selling and buying the currency pairs, which has made this market indeed a giant one. If you're looking to get into trading looking at the likes of these
share brokers nz
or other locations can offer, could be a good step in the right direction.
2. A better option for the beginners
It can be an excellent opportunity for the new Aussie traders to kick off their trading careers from this marketplace.
Forex trading
is relatively easy than the other online trading market. Anyone can quickly enter here and start his career. However, to do this, the newbie must closely observe the chart to analyze and predict the next move. There are some rules and strategies to minimize the financial casualties caused by the market crash. One can easily tackle these problems by being careful.
3. 24 hours of accessibility
Market hours and its function play a significant role in Forex, and this is why it is one of the best marketplaces for the beginners and jobholders. The brokers facilitate the transaction processes, which makes the situation easier for the traders. It is nothing complicated. If you find the market is open anywhere in the world, you can easily accomplish your trades. In this case, you have to check for the opening and closing time of the market.
4. Transaction costs are low
In many trading markets, the transaction costs are too high, which becomes a problem for many newbie traders. But in this marketplace, the transaction cost is very low. When a broker offers the dealer a pair, they will set a bid price and will ask the buy price. This difference between the two will point out the spread.
5. High liquidity
Liquidity means how easily a property or asset can be sold or bought with a restricted value. It depends on the marketplace's activity, which is ensured for the Forex because it remains open for 24-hours. This is why, it is regarded as the most liquid market.
6. Volatility of the market
Volatility often begets danger for the traders, but sometimes, it also brings profit to the retailers. It is one of the best benefits of Forex trading. This market becomes volatile from time to time, and one can easily make a substantial amount of profits.
7. Sell or buy currency pairs based on the market movement
It doesn't mean that a retailer must sell or buy a currency pair depending on the mobility and market movement. Based on the graph's movement, you can choose when to buy and when to sell the currencies.
Conclusion
These are the top 7 benefits of Forex trading, which will help you to establish your trading career in this marketplace.