Written by

NewsServices.com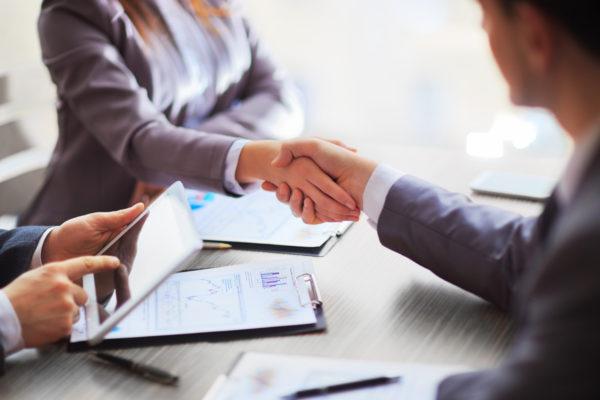 Efficient financial marketing services can take your finance company to the top of the digital game. Here are some of the ways a robust, sturdy digital marketing strategy can help your finance company.
Identify leads through defining your target audience
An experienced financial marketing services agency can help define your target audience which, in turn, can identify new leads. The right prospects are essential to growing your finance company and earning a solid reputation, but without the right marketing tools it can be hard to pinpoint them.
A digital agency can undertake marketing research that defines your audience, whoever they may be. They can then use this information to target them with relevant advertising so that they sign up with your company.
They can target information to the right people
Once a finance company has defined their audience, they then have to break them down into subcategories. A finance company can have a broad target demographic, so they have to be able to further segment them based on factors like:
Age

Job

Income

Location

Gender

Family status
You can then use this segmented information to target the right content to these audiences. Segmenting is key if you want to take on as many clients as possible, especially in an industry like finance, so be sure to take advantage of this wonderful tool at your, and your digital agency's disposal.
Build a solid online presence
The world has gone digital. With modern technological advancements, and more recently the global pandemic, more and more people have made the online switch, whether it be for work, shopping, socialising or something different.
This means financial services have gone online, too. The online financial industry is a tough field, we're sure you're aware of this, and it's important to make an indent on the digital industry as quickly as possible to ensure you are ahead of your competition.
A financial marketing agency has the staff, technology and skills required to take what sets your brand apart and set it apart from the competition. Whatever it is: your awesome rates, your progressive ideals, your immaculate customer service - a financial marketing company will take that and make sure your audience knows it and will sign up with you because of it!
They can handle your digital strategy
Running a finance company is hard work - we understand. Therefore, the last thing you want to do when you are trying to manage someone's money, broker loans etc. is have to learn and maintain your digital marketing strategy.
Financial marketing professionals are experts in their field. They understand that financial marketing is much more complex and nuanced than other industries and they have the specific skills to capitalise on this understanding.
With skills in areas like SEO, social media, pay-per-click advertising and more, these experts can ensure your digital strategy (and your online presence) grows whilst you focus on what is most important - ensuring your clients' finances are in order.
They can make you a thought leader
An industry thought leader equates to a successful business. If a prospect views your brand as one that it can trust to have the knowledge and skills to secure their finances then they are probably going to want to sign up with you - a digital agency can make you a thought leader.
Through well-planned digital strategy and communications, you have the content required to set you apart from the competitors who forget all about the importance of content marketing in the 2020s!