Written by

NewsServices.com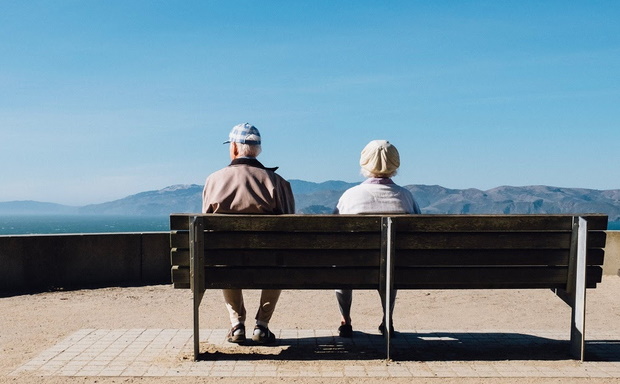 It's never too early to start planning for anything and that includes your retirement. It's now more important than ever to start planning early for those twilight years.
With the future of aged pensions in Australia clouded in uncertainty these days and third-party superannuation funds not always delivering on promises, the earlier you start planning for your retirement and taking control of the outcome of your future, the better.
Why risk the quality of life you'll experience in your future by placing it in the hands of people you don't even know? It only makes logical sense from every point of view to seize more control of how your retirement is going to look by the time you reach retirement age. The more input you have in your retirement planning, the better the chance that your retirement will be exactly as you envision it to be.
In fact, with some careful planning, budgeting, saving and investing, you may even find that you can retire considerably earlier than you planned to. This would result in a better quality of life during your retirement if you can "hang up the boots" at a younger age.
How To Plan Early for the Retirement Years
To begin with, it would be a very wise idea to first seek some professional advice from a retirement financial advisor or financial planner. The easiest way to locate a financial advisor near you is to search online; with "retirement planning Sydney" being an example of what to search for.
Planning for your retirement shouldn't just rely on building up money in a superannuation fund or trying to save every cent for retirement so you don't have enough disposable income to have a fulfilling life now. While savings and superannuation can certainly form a part of your retirement plan, you're far better off coming up with some other ways to bring in income to put towards your retirement and a financial advisor who specialises in retirement planning can truly be the greatest advantage you'll have in your corner.
Investing in your retirement is what you want to aim for. Traditional superannuation funds work primarily on investing the money of their members. Rather than solely relying on your super fund, you can make your investments and start building that retirement nest egg on your terms. Not only can you make great money for your retirement this way, but you can also improve your current financial situation and lifestyle.
To ensure you make wise investments for your future, you'll want to seek professional advice and assistance if you don't already have experience in investing. When it comes to retirement planning, Sydney and many other parts of Australia have many qualified and experienced retirement planners, investment planners and financial planners to choose from. 
The advantages of hiring a financial planner are as follows:  
* Helps You Set Realistic Goals:

A financial planner can help you keep track of your goals and secure your retirement savings and investments. Many people don't know how to manage their retirement savings wisely and see themselves on the losing end. So, make a smart move by consulting a financial planner.

 
* Benefits from Specialized Expertise:

Certified financial planners specialize in managing personal finances. Hence, you can employ retirement strategies that have never crossed your mind. You can also broaden your financial knowledge database by hiring a financial planner.

  
* Saves You Time:

Financial planning

is more complicated than you may imagine. Let your financial planner scrutinize every retirement investment plan presented to you and let yourself enjoy doing the important things you love and care about.

  
* Avoids Self-Bias:

It's normal to be biased when dealing with your finances. The process could be stressful after all. So, it's best to have a third party assess your finances. A professional financial planner conducts routine check-in with comprehensive reports and manages your investments wisely by taking a holistic approach.

  
Check this resource to find out more about how a financial planner can help you.
Unless you've got money to burn and don't mind taking chances, you won't want to enter into any investments that are considered high-risk. Yes, high-risk investments could potentially bring you high returns, but naturally, there is a much greater risk of actually losing all your money. High-risk investments are more volatile.
It's best to start with investments that are considered low-risk. Real estate is a very good example of a low-risk investment, as you're not likely to be left with nothing, even if your investment doesn't prove profitable. In fact, with property, the opposite is usually true, which is why so many Aussies love investing in property. You can receive regular rental income, as well as making capital gains if and when you sell the investment property.
Of course, real estate is just one option out of many. Another tried and true method of increasing your bank balance is to invest in blue-chip shares. Bonds and annuities are other less volatile investments that you might want to look into with the help of your investment and retirement planner. Diversifying your investment portfolio is a wise idea too, as it spreads the risk factor and also produces multiple income streams.
In Conclusion
Why wait until it's almost time to retire to start planning for it? Get started early so you'll have the financial security you need when the time does come. You may even find you can retire early.