Written by

Sophie Rosenthall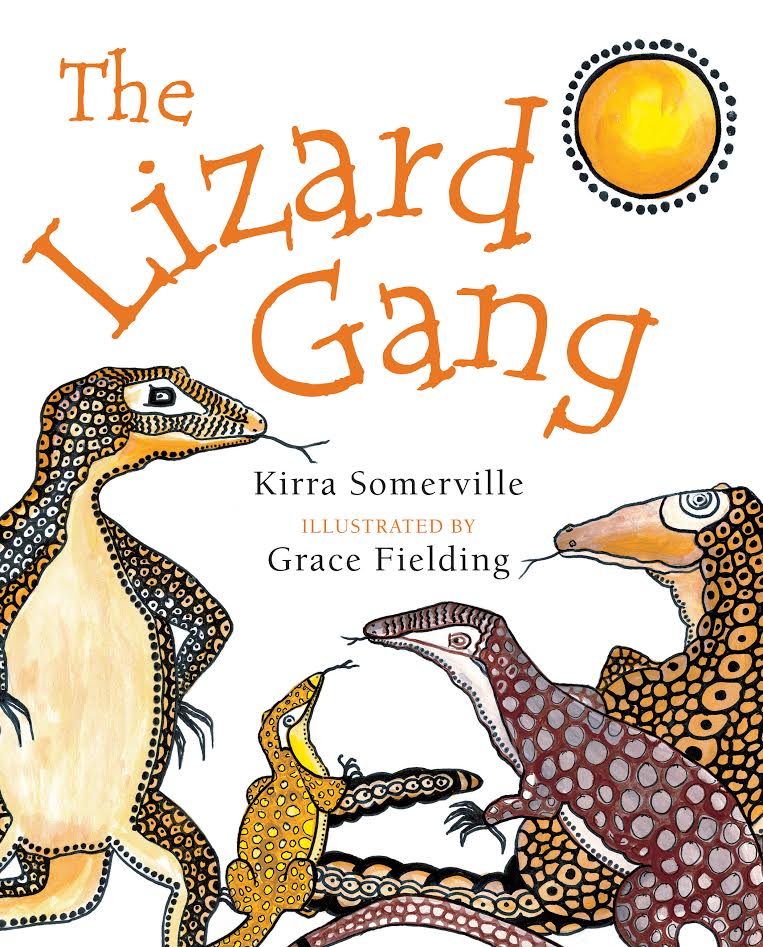 As Australian students and teachers return to school, one of the remotest publishing houses in the world, Magabala Books in Broome (WA) is gearing up to bring new Aboriginal perspectives to primary school classrooms all over the country.
With a grant of $33,550 from the Copyright Agency's Cultural Fund, Magabala Books will soon deliver specially created teaching resources for 15 Indigenous stories, via the agency's Reading Australia website.
The Copyright Agency's CEO Adam Suckling says, "Aboriginal and Torres Strait Islander Histories and Cultures is a cross-curriculum priority in Australian schools but teachers are often scrambling to find great resources to bring these perspectives to life.
"Every student in Australia should be leaving our school system with a real appreciation of our uniquely Australian stories and we are delighted to support the teaching of Aboriginal and Torres Strait Islander stories through our not-for-profit website Reading Australia. It is the go-to resource for teachers who want to tap into a breadth of Australian stories. The resources are all written by teachers for teachers."
Magabala Books was founded by Indigenous elders to protect the intellectual property in Indigenous stories and ensure cultural protocols are followed, with the benefits flowing back to the authors and their communities. This integrity gives educators confidence in Magabala Books and is one of the reasons the Copyright Agency and the resource developer, the Australian Literacy Educators Association, were quick to support the initiative.
Magabala Books Chairperson, Edie Wright, says "With increasing demand for Indigenous content as a result of the Australian Curriculum, it is vital that teachers have access to stories authored by Indigenous people.
"You cannot replace the power of reading a story from an Indigenous person's perspective. The Copyright Agency's Reading Australia website provides an extraordinary resource for teachers. We are thrilled to be working with Reading Australia and ALEA and we hope that many more teachers will use Indigenous titles in their classrooms as a result."
Primary School teaching resources will be developed for 15 Indigenous tiles and housed on the Reading Australia website. Resources for the first four titles will available in March 2017, with more resources rolled out in July and December this year.
The titles that have been selected by Magabala Books include:
Stage 1 – available March 2017
Once There Was a Boy –Written and illustrated by Dub Leffler

The Lizard Gang – Written by Kirra Somerville and illustrated by Grace Fielding

Mad Magpie – Written and illustrated by Greg Dreise

Fog a Dox – Written by Bruce Pascoe
Stage 2 – available July 2017
Two Mates – Written by Melanie Prewett and illustrated by Maggie Prewett

Scaly-tailed Possum and Echidna – Written by Cathy Goonack and illustrated by Katrina Goonack, Marlene Goonack, Myron Goonack

Stolen Girl – Written by Trina Saffioti and illustrated by Norma MacDonald

The Girl from the Great Sandy Desert – Written by Jukuna Mona Chuguna, Pat Lowe and illustrated by Mervyn Street
President of ALEA, Grant Webb, believes the Australian English Curriculum reminds us that it is important for students to understand, appreciate, respond to, analyse and create a variety of literacy texts of personal, cultural, social and aesthetic value.
"ALEA encourages teachers to choose texts that have the potential to enrich the lives of students and expand the scope of their experience. It also encourages the use of texts that have enduring artistic and cultural value including the oral narrative traditions of Aboriginal and Torres Strait Islander peoples as well as the use of texts written by Aboriginal and Torres Strait Islander peoples.
"Magabala Books has a proud history of producing quality Indigenous Australian literature in order to preserve, develop and promote Australian Aboriginal and Torres Strait Islander cultures. ALEA along with Reading Australia is proud to partner with them to ensure that teachers have access to high quality Indigenous literature that meet the outcomes of the curriculum and enrich students' lives," added Mr Webb.
To receive access to incredible resources, essays, monthly updates, book news and competitions, teachers can visit Reading Australia's website – www.readingaustralia.com.au/register – and register for free!
About the Copyright Agency | Viscopy
The Copyright Agency connects users and creators of content, providing licences for the use of copyright material such as text, images, art and survey plans. We manage the educational and government licences for the use of text and images, as well as the resale royalty scheme for artists (by Government appointment). Our members include writers, artists, surveyors and publishers. Membership is free. www.copyright.com.au
About Reading Australia
Reading Australia was created in 2014 by the not-for-profit Copyright Agency with the goal of making it easier for teachers to teach and spread a love for Australian texts. We believe that every society needs to tell their own stories and the best way we can achieve this is to provide quality and insightful resources to support all teachers of English in bringing Australia's rich and unique literature into classrooms.