Written by

Tess Sanders Lazarus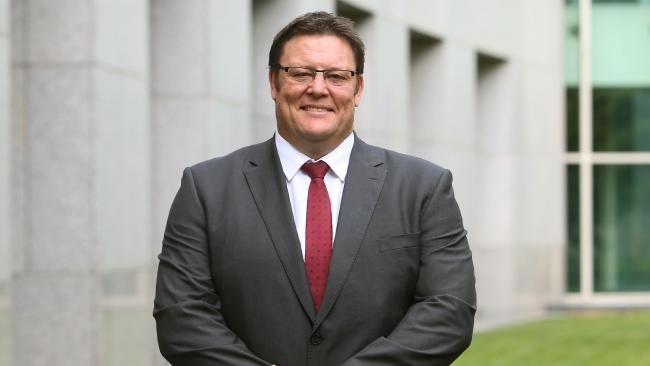 The Workplace Mental Health Institute, Australia's leading authority on the management of workplace mental health issues, is launching its latest training program for leaders to help organisations across Australia to address and manage mental health issues in the workplace. 'The Australian Workplace Mental Health Masterclass for Leaders' is a tailored program designed to provide leaders, managers, business owners and company directors with important information, tools and insight into how to identify and manage mental health issues within the workplace and build a culture of empathy and resilience.   The groundbreaking initiative will be launched in Sydney at the Sofitel Wentworth on July 19, 2017.
Attending to support and launch the initiative are The Hon Scott Farlow, MLA, representing the NSW Minister for Mental Health, Tanya Davies, and rugby league legend and former Australian Senator, Glenn Lazarus.
The Institute was founded by Pedro Diaz, a leading authority on mental health. Mr Diaz is an accredited Mental Health Social Worker, mental health educator, former visiting Fellow of the University of Wollongong and former President of Australian Association of Social Workers, NSW.
"Many people do not realise that some 20% of suicides can be work related. Mental health issues kill people and they kill business," Mr Diaz said earlier today.
"Clearly more needs to be done across the country to address workplace mental health issues.
"In order to help eradicate work related suicides and help organisations to build safe and productive workplaces and effective managers, we have developed a Masterclass that offers targeted and comprehensive advice for leaders and managers on how to improve the management of mental health in the workplace. This could then reduce the risk to workers and businesses.



"The Masterclass helps managers to identify, understand and manage the risks associated with work place mental health and its impact on morale, productivity and the bottom line.
"It also covers other crucial issues for employers and managers within organisations like legislative and regulatory requirements, compliance obligations and personal and organisational exposure.

"Delivered over one day, the Masterclass format is interactive, focused heavily on actionable steps and hands-on skills practice. 
Participants receive a comprehensive workshop Manual and a Certificate of Completion. Participants also receive follow up email support to assist in the implementation of strategies into the workplace.



"Many organisations are not prepared to deal with the rising epidemic of mental health issues and attempting to do something after the fact is just not enough, they have to start being proactive.
"We also recognise that true organisational change must be embraced from the top and permeated through all levels of an organisation, which is why we have developed the Masterclass for leaders and managers. It is the first of its kind in Australia and will be rolled out across all states and territories over the next twelve months.
"Here at the Workplace Mental Health Institute, we specialise in researching, developing and implementing courses, programs and support across Australia's corporate and government sectors. We are focused on helping all workers be in a safe, inclusive and productive work place.

"To date, we have delivered training on mental health to organisations widespread across Australia; Westpac, Jetstar and the Star Entertainment Group, just to mention a few.

"I have personally experienced the challenges of returning to work after experiencing a mental health problem. I have also seen the damage that unattended mental health issues can have on a team and the rest of the organisation. This is why the work we do at the Workplace Mental Health Institute is so important."
The Workplace Mental Health Institute is committed to equipping leaders with the skills required to build the mental health of their teams, to keep them on track and performing sustainably.
www.wmhi.com.au
www.pedrodiaz.com.au