Written by

Tess Sanders Lazarus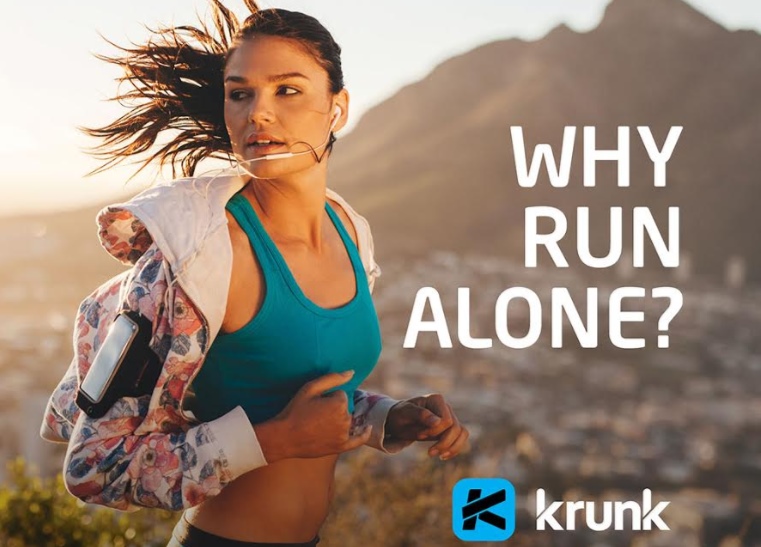 KRUNK is an App designed to get people active and to connect like-minded fitness enthusiasts via geographic location and interest.  It is social networking for fitness that unites the active with the purpose of bringing them together in person rather than behind a screen.   Designed and created by Australian entrepreneur, Toby Quinn, the App is now used all over the world and has just launched a ground breaking partnership with global fitness giant, Zuu.  
"KRUNK is a brilliant App.   Our founder Toby Quinn got tired of seeing people on social media searching for friends to get involved with their fit interests, so he decided to build KRUNK as a means of bringing people with similar interests together," Adrian Hunter, General Manager of KRUNK said today.
"There are Apps to help people connect that go to bars and clubs, so why not fitness activities.
"Since launching, KRUNK has become so popular it is now used all over the world, from Sydney to London.
"It doesn't matter where you are, or what type of sport or activity you like, you can find somone on KRUNK to do it with.   If you manage or are part of a basketball team and you need to find extra players, you can simply jump on to KRUNK.   If you are looking to get into a sport like rock climbing, but don't know anyone in your local area to climb with, you can simply find someone on KRUNK."
The App's versatility, ease of use and level of take up has been noticed by global fitness movement ZUU and this has led to the establishment of a ground breaking partnership between ZUU and KRUNK which will see KRUNK further expand its presence across the world.
"We are absolutely thrilled to announce our new partnership with ZUU," Adrian Hunter added.
"The relationship is really significant for us as an Australian business and will see our App being used by fitness enthusiasts all over the world to find like minded people to engage in fitness activities with."
KRUNK is an App designed for everyone.  While it is used by many people involved in fitness across the world to locate training and fitness partners, it is also ideal for anyone seeking to find someone to walk with, have a game of golf with or for travellers looking for workout partners while away from home. 
"At KRUNK, we see fitness as an opportunity for personal growth," Adrian Hunter added.
"With a passion for using active interests to help individuals live their best lives, KRUNK has the potential to bring people together while improving people's self esteem, health and wellbeing and mental health.
"We want to help fight obesity, anxiety and depression.   Our motto GET ACTIVE, GET CONNECTED, GET KRUNK aims to help people get out of their current state to push them to move.
"Our new partnership with ZUU will assist us to expand our reach world wide.   We are now also in talks with other large sporting brands to discuss partnership opportunities.
"It is great to see an Australian App achieving so much success internationally and improving people's lives in the process."
Adrian Hunter is available for interview.