Written by

Tess Sanders Lazarus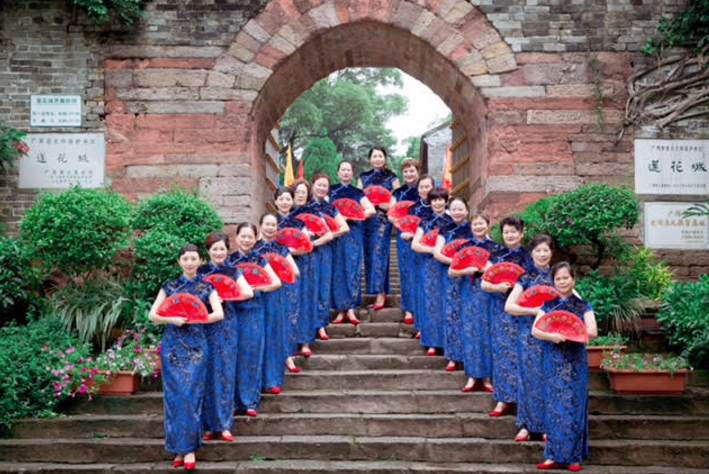 Australian wellness company, Niagara Therapy, is one of Australia's most successful health and wellness companies, exporting its innovative medical and health care products into nine Asian countries including China.   This week, one of China's leading seniors dance and singing groups, Prime Age Class, will travel to Niagara Therapy's headquarters in Parkinson, Queensland, to purchase Niagara Therapy massage products.
"We are extremely proud that we are helping one of China's leading seniors dance and singing groups to maintain their ability to perform on the world stage," Simon Farnsworth, National Export Manager, Niagara Therapy, said today.
"They are travelling a long way to purchase our equipment and we are chuffed.
"They will be buying our Niagara Therapy massage products called 'Cycloid Vibration Therapy' (CVT).
"The products will help the group to maintain the health and mobility of their members.   Being seniors, they need additional support to overcome issues such as inflammation, strains, aches and other performance related injuries."
Niagara Therapy's massage products are listed on the Australian Register of Therapeutic Goods as a class 11a medical device clinically proven to increase local area blood flow, assist in joint mobilisation, assist in the reduction of musculoskeletal pain, reduce excess oedema (swelling) and assist in the treatment of wounds and pressure ulcers.
"Professional sporting clubs across the country use our medical products.  They are considered very good in assisting with injury recovery and maintaining optimum performance," Mr Farnsworth added.
"Clearly the Chinese have heard about our products and this is great for Niagara Therapy and Australian business in general.
"Niagara Therapy has formed a strategic partnership with a major Chinese retailer called Qinxin Health and they work closely with the aged community across China.  This is definitely helping to grow awareness across China of our wonderful products and services."
Prime Age Class, consisting of 14 female artists, will visit Niagara Therapy on Friday 22 September 2017 to purchase the medical equipment.  While at the company's headquarters, they will also perform for Niagara Therapy's employees.  
Niagara Therapy is headquartered in Parkinson, Queensland and has offices all over Australia.  Niagara Therapy manufactures therapeutic medical devices, recliner therapy chairs and therapy adjustable beds.  The company is also proud to be an Official Supplier to the Brisbane Broncos, Geelong Cats and the Freemantle Dockers, among others.