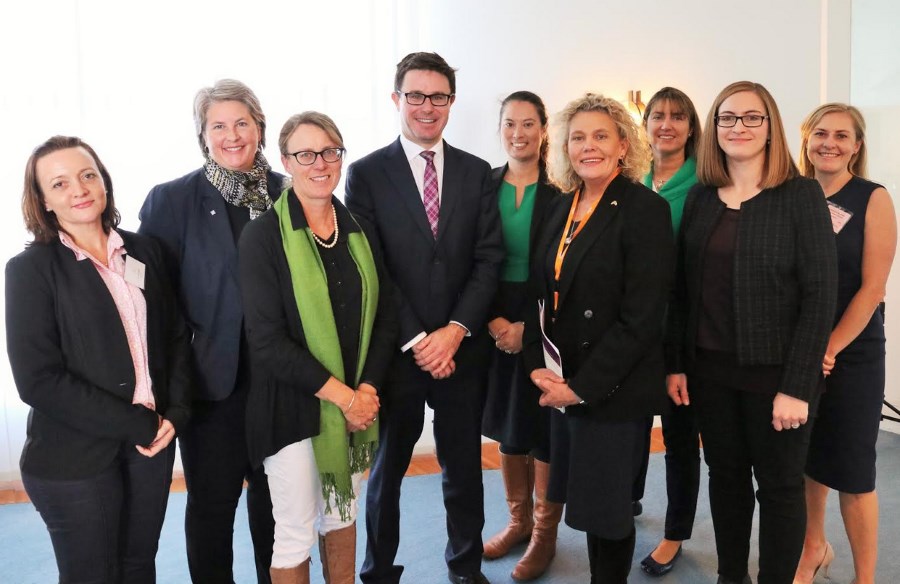 Board changes across the agriculture portfolio have seen a four percentage point increase in female representation since last December, when David Littleproud became Agriculture Minister.
When Minister Littleproud took over the portfolio at Christmas, female representation on related boards was 37 per cent. Today, that figure has increased to 40 per cent.
Speaking at the National Farmers' Agricultural Leadership program function, Minister Littleproud said this was a good start but there was more work to do.
"I've personally always found if you put the right environment in place, you get good and balanced representation. I certainly found this in the banking world where I was able to increase female representation in management from negligible to 50 per cent in two years," Minister Littleproud said.
"It's just silly to lock out more than 50 per cent of the nation's intellect, whether you're in the corporate world, politics or education.
"I'll be aiming to get to 50 per cent representation across the boards in my portfolio - that's a sensible goal.
"Since December, more than half of the 30 portfolio board appointments I have made were women.
"The four percentage point increase in my time as Minister has been achieved simply by being aware and asking questions. I've rejected suggestions for boards where I don't believe proper efforts to find qualified women have been made.
"Staffing levels in the Department of Agriculture and Water Resources are now at 51 per cent women and 50 per cent of senior executives in the Department are now female."
For more information on the Diversity in Agriculture Leadership Program, visit farmers.org.au/get-involved/campaigns/diversity-in-agricultural-leadership.html
Fast Facts:
There are around 70,000 women working in agriculture in Australia (ABARES 2011 figure).
The government's gender diversity target for individual boards is currently met for the Cotton and Grains RDCs, and for AgriFutures Australia, while appointments processes are underway for the next directors for Wine Australia and the Fisheries RDC.