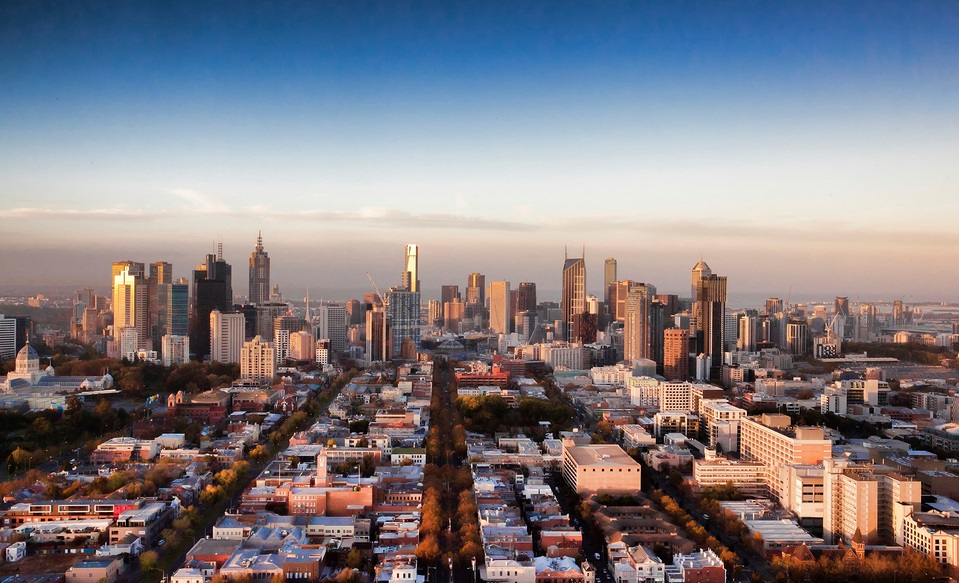 Many people think you have to get away to enjoy a "holiday". Yet those living in Melbourne forget that two and a half million people come here to enjoy a relaxing holiday. You should be looking at a way to enjoy a luxury "staycation" or holiday at home that rivals anything you'd find elsewhere. Here are four tips for the perfect Melbourne luxury staycation.



Get Out of the House


If you want to cement the luxury feel of a holiday, whether at home or abroad, stay in a luxury hotel. Fortunately, Melbourne contains a number of classy and cosy hotels. Regardless of your budget or tastes, there is a luxury hotel you'll love.
Whether or not you'd want to stay where there is a top-notch spa is your decision. However, there's something to be said for being able to spend all day in a spa before relaxing in your hotel room, far from the stress of work and chores for at least a little while longer. Conversely, returning home to a sink full of dirty dishes and living room begging to be picked up could suck the joy out of an otherwise amazing day.
If you want to avoid day trippers staying in a large hotel, opt for a boutique hotel instead. If that's more your style and you enjoy a little more privacy and still want to have some of that homey feel, then you could consider something like the Lyall Hotel which is located in South Yarra. This quaint 40 suite hotel has great apartment-style suites and an amazing spa as well.
Are you looking for something more regal? Then you could go for the Grand Hyatt instead. It's one of the top choices for luxury accommodation in the city and is truly fit for a royal. It's also one of the prime destinations for celebrities visiting the city, so who knows, maybe you'll have the chance to spot a star or two during your time there.



Or Stay in if you want


If you want to start the day feeling extra luxurious, it can all start at home. You could organise a catered breakfast and have eggs benedict and French toast in bed to start on the right foot. Then you could organise for someone to come over for a private massage and some spa care. As luxurious as it may sound, there are tons of private massage therapists out there charging a wide variety of different rates, so you'll be able to find someone to suit your budget. There are also plenty of apps like ZenNow and Soothe that can connect you with qualified massage therapists in your area.



Travel in Style


Melbourne has tons of great transport options. However, getting an Uber for the day doesn't exactly scream luxury. This is why you should, at a minimum, book a car. To get the most out of your luxury holiday, book a limo for the weekend, limohiremelbournenow.com.au being one of the better options. Now you can enjoy the sights without worrying about driving. You can take a tour of the city without having to ride in a bus full of tourists or venture out of the city to visit less crowded areas. You certainly won't have to stress out over traffic because someone else is doing the driving. It's also a great way to celebrate with some of your best friends without having to worry about who's going to drive at the end of the night.



Hit the Emporium


You could use your holiday to go shopping at retail outlets you normally wouldn't dare visit. You are, after all, on holiday.
If you really want to feel luxurious, you have to splurge a little and spend a little bit on yourself as well. Spending an afternoon at the Emporium is a great way to drift away in a world of luxury and shop at some of Melbourne's finest stores and luxury boutiques from international and local designers. Whether you want to go on an actual shopping spree or just do some window shopping, the Emporium will be a great stop on your staycation. If you're looking for more unique lifestyle and fashion brands, then the Strands or Flinders Lane might be more your speed. Melbourne has no shortage of great luxury shopping spots, so you should have no trouble satisfying your shopping fix.



Opt for Fine Dining


No luxury holiday is complete without fine dining. Fortunately, Melbourne is literally full of renowned restaurants. Whether you'd like to eat dinner on a rooftop bar or fine dining establishments, there is truly something to suit every taste. Or maybe you'd prefer afternoon tea at the world-renowned Hopetoun Tea Rooms instead? Either way, just take the time to book your tables far in advance if you're going to visit some of the most popular restaurants.



Enjoy the Attractions


If you're a lover of the arts, you could do something like visiting the National Gallery to admire the exhibits. Since you're taking a luxury holiday, plan for activities you wouldn't consider on a normal holiday. For example, consider going on the Star Observation Wheel or on a balloon ride to get a bird's eye view of the city. Or you could take it up a notch and eat a selection of fine wine and cheeses at the wheel's floating chalet with Melbourne's skyline as the backdrop.
Or, go see a stage show or visit one of the many festivals held in Melbourne. The point is to do something different than going out to the normal movie theater, dinner, and drinks. Take the time to squeeze as much out of the city as you can because this is the best time to do so.



Conclusion


A luxury staycation in Melbourne requires getting well out of your comfort zone. It means immersing yourself in the upscale cultural activities, dining, travel, and shopping as if you were a tourist – but you enjoy a far faster trip home.