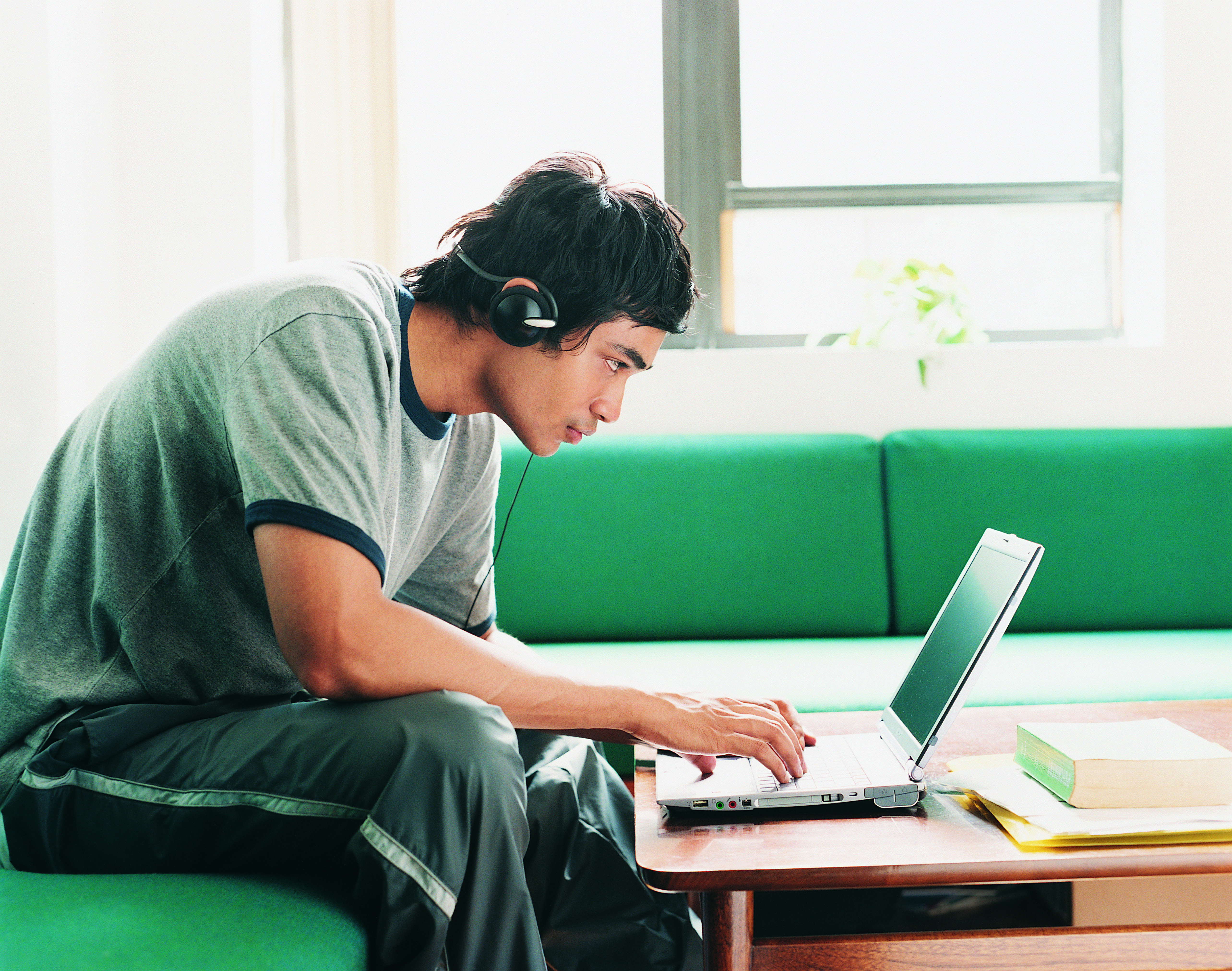 Exam time = stress time. It's totally normal to feel some stress about exams - To be honest, it would be more unusual if you were completely chill about it. But there's heaps of things you can do to deal with that stress and get through your exam period in one piece.
Recognise stress
When you're so focused on studying for your upcoming exams, it can be easy to ignore what you're feeling. You need to recognise if you're becoming stressed, before you can take steps to deal with it. Some signs of too much stress include:
sleeping problems

increased irritability

trouble concentrating

having issues connecting with others

feeling depressed, panicky or anxious.
If you're experiencing any of these signs, it's likely you need to work some stress-relief tactics into your life.
Remember: not all stress is bad
While stress doesn't feel great, it can actually motivate us to get stuff done. Stress is the body's way of rising to a challenge and preparing us to meet a tough situation with focus, stamina and increased alertness. Everyone needs a certain level of stress in order to be productive.
The key is to notice when stress has tipped over from being a motivating force to an overwhelming feeling.
Set up good study habits
By setting up good study habits, you'll study more effectively and find it more enjoyable. (Okay, maybe 'enjoyable' is too strong a word…) Try the following tips:

Find a quiet place to study without distractions.

Set up your study space with everything you need, but make sure it's not too cluttered.

Plan what you want to study in each session and remember to work on just one task at a time.

Break your study time into 20-minute chunks, with a five-minute break between each one, for the most effective use of your time.

Without looking at your notes, describe or discuss aloud what you're studying, as if you were explaining it to someone. This will give you a good idea of whether you're taking in the info.
Take breaks
Constant distraction is bad, but scheduled breaks are good. Checking your Insta every five minutes is a sure-fire study fail, while taking planned and timed breaks will help you to remain on task. Research shows that it can take up to 20 minutes to refocus on your task once you've been distracted.
Take time in your day to do things you find relaxing, whether it's taking some exercise, playing video games, listening to music, or whatever else you enjoy. Just make sure your breaks have an end time on them.
Go back to the basics
It's easy to underestimate the power of a good night's sleep and a healthy diet. Stick to a routine by eating and sleeping at a similar time each day. Eating a healthy diet with lots of fresh vegetables, fruit, grains, nuts and protein will help with your energy levels.
Brain food for studying includes:

Protein: meat, fish, eggs, poultry, legumes, nuts and seeds, dried beans and lentils, dairy products and soy products.

Antioxidants: fruits (including berries), veggies and pomegranate juice.

Omega-3: oily fish, flax seeds and flax oil, eggs, chicken and beef.

Dietary cholesterol: dairy and egg yolks.

Monounsaturated fats: avocados, nuts, olive oil, canola oil and peanut oil.

Water.
Don't always put study first
Wait, say what? It's actually proven that living a more balanced life, and taking time for exercise and social activities, means you're more likely to get better results.
The best way to schedule time for different things is to grab a weekly planner and block off time for everything that's important to you. For example, time for school/Uni/TAFE, study, paid work, hanging with friends and family, exercise and personal time.
You could try colour coding your planner to make it easy to read. And remember to factor in enough time for sleeping and eating!
Author Bio:

Annie Wylie is the Content Manager at ReachOut Australia. She uses her passion and expertise for achieving better outcomes for vulnerable communities to produce stories, resources and events that matter.