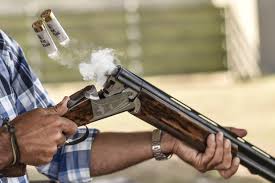 As a country, Australia is lauded for its firm but fair approach to gun control. Lawmakers across the ocean in America have pointed to Australian policy as a way to protect citizens while maintaining legal rights. However, there is a suggestion that the Australian policy could change. In mid-November, NBC reported on the NRA-like tactics of SIFA (Shooting Industry of Foundation of Australia), who are lobbying against MPs in key areas of the country.
Gun control is generally an agreeable area for Australian voters. This was shown in the legally treacherous but well supported notable Kyle Wirth case. With SIFA now actively involved with gun legislation, what's the current state they're trying to alter, and will there be a change in attitudes and legislation towards gun ownership?


Today's gun laws
Gun ownership in Australia is currently tightly regulated. The government of Queensland has a firearm licensing resource that effectively sets out the varieties of guns scheduled for purchase under the law. Their guidance encompasses intended usage, the calibre of weapon, and the employment and age of the purchaser. Through the 1996 National Firearms Agreement, these rules are enforced at every point of purchase. Gun law is generally a non-contentious issue but the topic has come alive in recent years. Common criticisms are that the law is hard to understand and enforce, and that it disproportionately affects sport shooters.


What does the data say?
While there are criticisms, Australians are generally supportive of the law. Surveyors Essential Vision found in 2016 that 44% found gun laws 'not strong enough' and just 6% thought they needed weakening. Notably, they found that this was true across both major political parties. What's more, there seems to be a general public appetite for reducing gun ownership and improving the levels of violence in the country. Earlier this year, the government reported that their gun amnesty had taken in 57,000 firearms. This clearly shows an overall consensus from the average Australian towards effective gun control.


Will the picture change?
Between a generally positive view from the public towards gun laws and their success, it's unlikely that any massive shift will be felt soon. People who are capable of wielding a firearm safely are able to procure them with proper controls in place and, as the data shows, it's more likely that critics will edge towards stronger control. There is some political desire for weakened laws; Tasmania's liberal party proposed reforms back in August, but these were dropped following residents raising concerns. While some political and action groups may have a desire to push the gun reform agenda, it looks like the public view on the matter will leave legislation in situ for the foreseeable future.
Purchasing a gun in Australia is entirely possible if you meet the criteria. The surrender of tens of thousands of illegal firearms also suggests a wider social responsibility. There is some desire for change, but the overriding public view will, for the time being, make any changes unlikely.