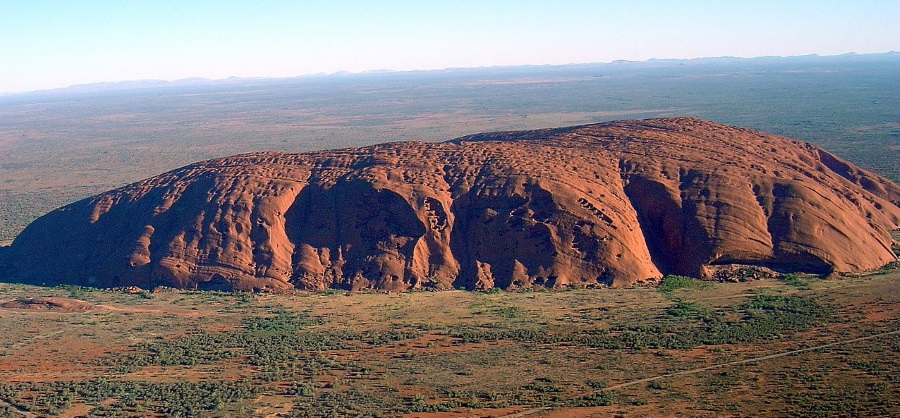 There is great power in the names that we give to our shared spaces.
In a previous article here at the Daily Bulletin
, Professor Kerry Brown of Edith Cowan University detailed how our relationships with public places can be determined and changed by the names that we give them. Brown postulates that psychogeography – the juxtaposition of psychology and geography – can be used to shed light on how these names can shape our consciousness. Although psychogeography was originally the act of garnering insight by wandering through and observing urban spaces, it can also be used to analyse public nomenclature – the process of choosing names.
The most famous renaming that ever happened in Australia was how Ayers Rock came to be known as Uluru in 1993. The sacred rock was named after former South Australian Premier Sir Henry Ayers, which was chosen by the European explorer Ernest Giles when he "discovered" the site in 1872. Almost a hundred years later on October 26, 1985, the Australian government officially surrendered legal ownership of the site back to the Pitjantjatjara Aboriginals, also known as the Anangu people – the indigenous custodians of the land. And less than ten years later in 1993, the site was officially given back its indigenous name of Uluru, which is what most Australians call it today. John Elferink who was
the NT Attorney General when the renaming happened explains via BBC how this impacted
his indigenous constituents.
"Having represented an 80% Aboriginal electorate for eight years, I can tell you nomenclature does matter," say s Elfrerink, adding that indigenous people are more able to "assert themselves in their own country" when their own communities are named using their own traditional language.

A similar renaming happened in 2016 when Stradbroke Island – after the British explorers who claimed it – was given back its indigenous name of Minjerribah, which means island in the sun in the local Jandai language. While some critics argue that renaming places causes confusion and entails too many logistical concerns including updating maps and records, the act also reestablishes the connections between Australia's indigenous people and their land. Renaming certainly won't erase the atrocities committed by British settlers against Aboriginal people, but what it can do is address the colonial vestiges of indigenous spaces – a potent, psychogeographic way of recognizing the original names for indigenous territories. Indigenous rights activist and anthropologist Kado Muir put it best when he said that "It reflects a maturity in the development of Australia to move beyond a colonial state of oppressing the First Nations peoples towards recognising and celebrating the culture of first Australians. Joint naming reflects a shared journey, acknowledging the original custodians of the land."

You don't even need to explore the most remote regions of the country to see how the names of places can change human behaviour. Just this year, the Hisense Arena was officially renamed the Melbourne Arena after Tennis Australia secured its naming rights. Tennis Australia's chief executive Craig Tiley explained that although Hisense did well as a partner, his organisation felt that naming the arena after Melbourne would be more befitting of its status. "It's iconic with the city... our preference was to have the city name on there as opposed to the commercial name." Melbourne Arena is the second biggest stadium of the Australian Open, whose contract with Melbourne Park is locked until 2036 – which is also how long Tiley hopes the new name will last.

It shouldn't come as a surprise that tennis officials and fans prefer a non-commercial name for Melbourne Arena. The psychogeography of this entire park is all about intense sports fandom and competition – not corporate sponsorship. In its guide to betting on the Australian Open 2019, Gambling.com notes how the third and fourth week of each season are traditionally played at Melbourne Park's hard courts. This is also where Roger Federer wept after securing his 20th Grand Slam. In short, Melbourne Park is one of the most beloved sites in Australian tennis, and the clamour to secure the naming rights to Melbourne Arena – the second-largest court in the park – reveals a tennis community dedicated to preserving the site's intended psychogeography.

Australia's LGBTQ community is now facing a similar struggle in the move to officially rename the south-west lawn of Prince Alfred Park into Equality Green. This is due to its historic significance in the fight for marriage equality. The Star Observer recalls the fateful day of November 15, 2017, when 30,000 gathered and then celebrated the announcement of the 61.6% vote in favour of marriage equality in Australia. Lord Mayor Clover Moore who is behind the name change proposal explains how Prince Alfred Park's south-west lawn was the site of mass catharsis, and calling it Equality Green will turn it into an enduring reminder of the long struggle that led to making marriage equality possible.

Nomenclature matters. Whether you're a member of Australia's First Nations, a hardcore tennis fan/official, or a member of the LGBTQ community, nomenclature can dictate how traditional, sacred, shared, or historical spaces form your current consciousness. The names we give these spaces are not just a way to recognize the past. More importantly, they are a manifestation of where we are now as a nation, and where we're headed in the future.
Image credit: By User:Huntster - Modification of Image:Uluru (Helicopter view).jpg, Public Domain, https://commons.wikimedia.org/w/index.php?curid=5323279