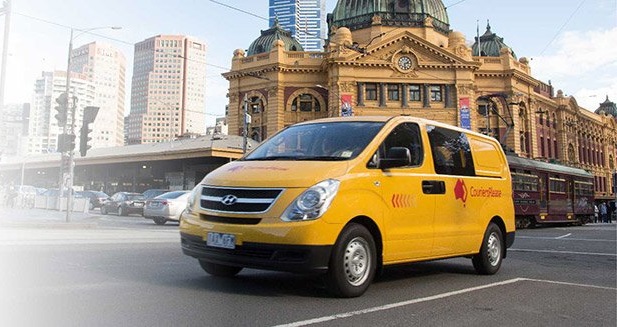 Online retailers take note:  majority of Aussies expect free returns for online shopping
Consumers believe returns are an inevitable part of online shopping – so much so that a survey has indicated that more than half (53 per cent) don't want to pay for it. The findings have implications for a number of online retailers who only offer returns by consumer-paid postage.
Leading parcel delivery service CouriersPlease (CP) commissioned a survey of an independent nationally representative panel of 1021 Australians who shop online.[1] Respondents were asked how much they are willing to spend for returns and what returns method would motivate them to return an online-purchased product.
After 53 per cent of respondents said they would not be willing to spend a cent returning an item they bought online, one in three (33 per cent) said they would spend a maximum of $10 an a return. Only 13 per cent are willing to pay any more than $10 to return their items.
Respondents were asked which returns method they preferred. Thirty-seven (37) per cent most preferred to return items in store. This was highest among millennials (47 per cent of this age group chose this returns option) and lowest (23 per cent) among 50-something shoppers.
Twenty-nine (29) per cent preferred returns by courier. Twenty-seven (27) per cent liked returning items to a post office or parcel drop off point such as a newsagent or petrol station. This was lowest among 9 per cent of 19-29-year-olds, and highest among over-60s (40 per cent).
Head of Commercial and Transformation at CP, Jessica Ip, says: "The high return rate in the online shopping sector is here to stay. As consumers lose the touch-and-feel aspect when buying online, they can erroneously purchase the wrong size or colour, their expectations for texture or quality might not be met, or they might simply change their mind altogether once the product is in their hands.
"CP aims to make the returns process easier. We encourage online shoppers to take advantage of our network of POPPoints, where customers can post their returns in any one of our POPStation lockers or POPShop locations for free. This service enables Aussies to conveniently return their parcels at any time and save them a trip to return the item in store during business hours."
| | |
| --- | --- |
| Amount Aussies are willing to spend to return an item they bought online | Percentage of respondents |
| I only return an item if it is free to return | 53% |
| Under $10 | 33% |
| Up to $15 | 6% |
| Up to $20 | 3% |
| Up to $30 | 1% |
| More than $30 | 3% |
| | | | |
| --- | --- | --- | --- |
| Returns method that would most motivate consumers to return a product they bought online |   | Percentage of respondents |   |
| Being able to return the item instore |   | 37% |   |
| A courier picking up and returning the item |   | 29% |   |
| Returning the item to a post office or parcel drop off or collection point such as a newsagent, petrol station or retail |   | 27% |   |
| Being able to return the item to a parcel locker |   | 7% |   |

How much are you willing to spend returning an item you bought online?
About CouriersPlease
CouriersPlease (CP) is a leading courier and freight service that delivered nearly 18 million parcels in 2017 alone. CP offers a network of POPStation (Pick/Post your Own Parcel) parcel lockers comprising more than 3500 lockers in 45 locations and more than 1000 POPShop retail outlets to enable consumers and businesses to pick up or post their parcels more securely and out of hours. Owned by Singapore Post (SingPost), a leader in eCommerce logistics in the Asia Pacific and USA, CP's international and domestic air services connect customers to over 220 countries.

Visit couriersplease.com.au.

[1] All respondents had purchased at least three items online in the last six months.