Written by

Tim Collins, PhD candidate , University of New England
Sign up to the Beating Around the Bush newsletter here, and suggest a plant we should cover at batb@theconversation.edu.au.
In 2002, I went on a bushwalk with plant taxonomist David Albrecht, and had a big surprise. He pointed to a plant I thought I knew, and said: "that's probably a new species."
A new species? How could it be that this plant had not already been scientifically described and named?
I was in for another surprise when I learnt there are estimated to be thousands of undescribed plant species in Australia. But just because one botanist says a plant is a new species, it doesn't mean that everyone else automatically agrees.
As a researcher, I had the opportunity to study one of Australia's most iconic plant groups – the eucalypts.
Herbarium records of an endagered eucalyptus species, the Northern Blue Box (Eucalyptus magnificata), showed populations from the Northern Tablelands in New South Wales scattered up to the Granite Belt in southern Queensland.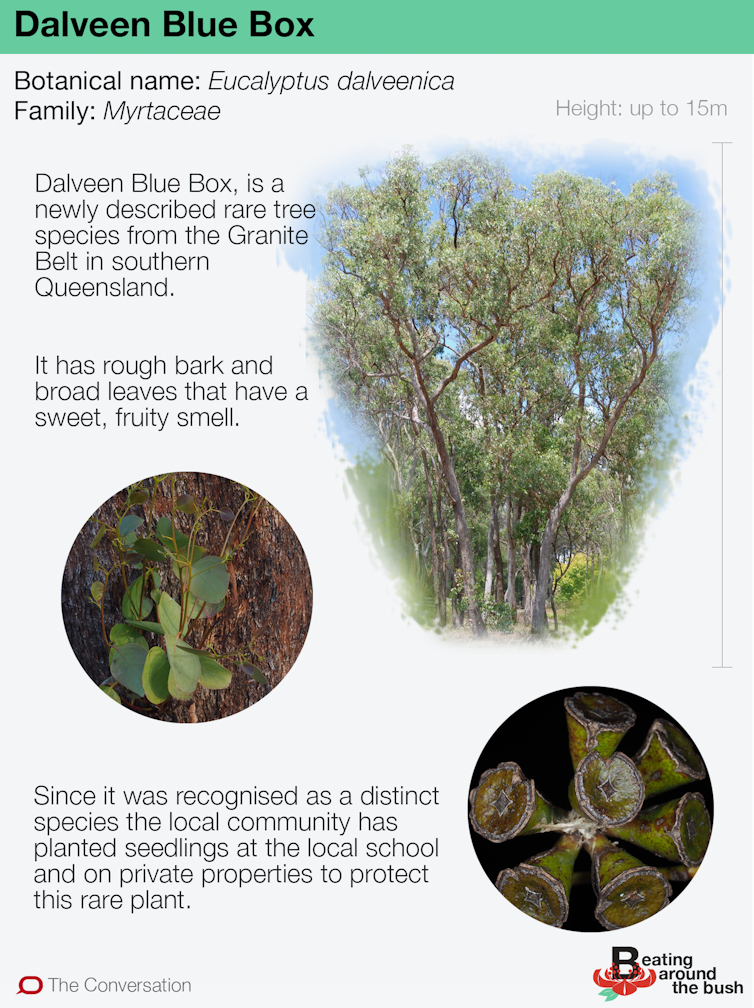 Authors: Tim Collins, PhD candidate , University of New England
Read more http://theconversation.com/how-i-discovered-the-dalveen-blue-box-a-rare-eucalypt-species-with-a-sweet-fruity-smell-115561