Written by

Greg Leach, Honorary Fellow at Menzies School of Health Research, Charles Darwin University
Carnivorous plants intrigue people. It's so out of place to our mental image of what "normal" plants should do.
On the outskirts of Darwin, bladderworts can be found feasting on aquatic animals such as invertebrates, insect larvae, aquatic worms, and water fleas.
Read more: The Albany pitcher plant will straight up eat you (if you're an ant)
A hapless animal will swim by, triggering the sensitive hairs at the front of the bladderwort's bladder, which opens like a trap door. The rush of water into the trap carries the animal inside. The door slams shut and digestion starts.
This all happens faster than the eye can see – in less than a millisecond, more than 100 times faster than a Venus flytrap.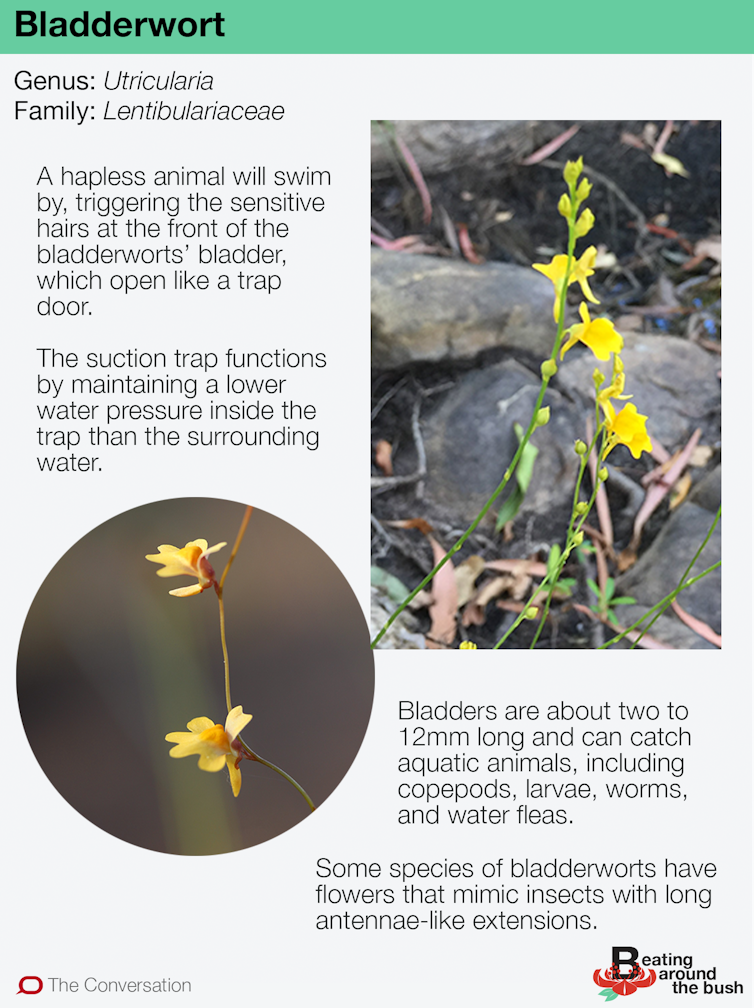 Authors: Greg Leach, Honorary Fellow at Menzies School of Health Research, Charles Darwin University
Read more http://theconversation.com/the-meat-eating-bladderwort-traps-aquatic-animals-at-lightning-speed-120766