Written by

Marlene Richardson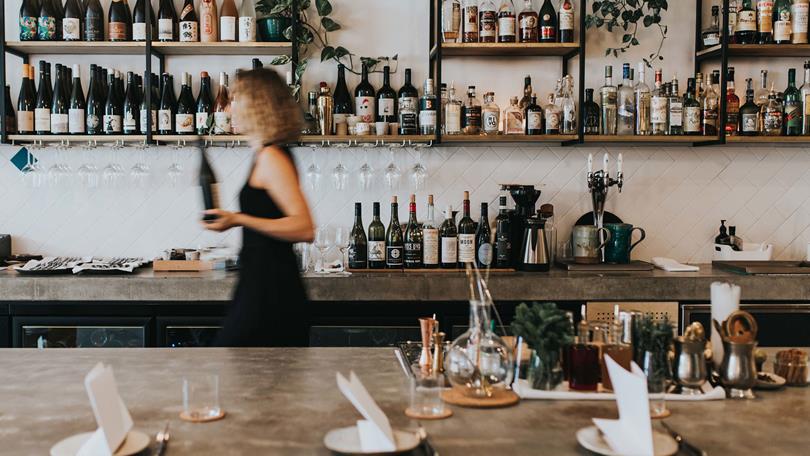 On Wednesday 21 August, Gourmet Traveller will toast the best of the hospitality industry at the Gourmet Traveller Restaurant Awards, officially celebrating all the nominees and winners, and launching the September issue of Gourmet Traveller, featuring a guide to the country's Top 50 restaurants.
Gourmet Traveller celebrates Australia's finest restaurants and talents in the country's longest-standing national restaurant awards. The award ceremony, which gathers the cream of Australia's restaurant world, will be held at the iconic and prestigious Bennelong, Sydney Opera House.
Gourmet Traveller bestows awards in twelve categories including the ultimate accolade in Australian dining, Restaurant of the Year, along with Best New Talent and the peer-voted Chef of the Year. This year, two new awards will be presented, for Best Design and Sustainability & Innovation.
It's a new chapter for the Restaurant Awards and the Guide. Reviews of Australia's Top 50 restaurants create a snapshot of the places that are vital to eat at right here right now. Judged by GT's dedicated panel of reviewers, the Top 50 will be published in the magazine, with reviews of all the year's most essential restaurants available on the Gourmet Traveller website. The integrated print and digital product will give readers even greater access to Australia's best, at their fingertips, anytime, anywhere. It's a guide to Australian dining for 2020.



Celebrating the awesome talents and diverse experiences that continue to shape the way Australians dine, Gourmet Traveller congratulates Melbourne's Attica for coming in at number 1 and winning Restaurant of the Year. Attica has been evolving since it opened more than a decade ago, but since New-Zealand born Ben Shewry's buy-out of his business partners a few years back, the evolution has become bolder and more experimental. From the native ingredient-focused food on the plate to the restaurant's culture, an always-interesting restaurant is morphing into something even more intriguing.


Kylie Kwong will also be honoured on the night with the Outstanding Contribution to Hospitality award. Kwong showed us that a restaurant could be much more than a place to have dinner. She brought together collaborators; each with an interest in improving the world around them, and through her work has established a new model for what Australian cuisine can be. We're excited to see what comes next, and this is the chance for the industry and the public to celebrate her pioneering achievements.
The Gourmet Traveller Restaurant Awards is Australia's original and longest-standing national restaurant awards, and is presented by Vittoria Coffee, Santa Vittoria, Ilve, Mutti and Waterford Wedgewood. The guide, which is available as a top 50 in the September issue and in full online at gourmettraveller.com.au, contains independent reviews of Australia's best and most essential restaurants for 2020, tested and rated by Gourmet Traveller's team of reviewers.


About Bauer Media:
Bauer Media is Australia's leading cross-platform publisher connecting with 90% of Australian women every year. Through key lifestyle categories – Women's Entertainment & Lifestyle; Fashion, Beauty & Health; Homes; Food; Motoring & Trader – we create influential content for more than 40 brands including The Australian Women's Weekly, Woman's Day, TV WEEK, ELLE, Australian Gourmet Traveller, Australian House & Garden and Wheels. Across magazines, digital, social media and live experiences, we attract the attention of high-value audiences, pulling focus for our advertising partners. Bauer Media's digital brand networks include Now To Love, Homes To Love, The Australian Women's Weekly Food and reviews and rewards sites such as beautyheaven. Bauer Media is part of a global network with a presence in 16 countries across four continents producing more than 600 magazines, 400 digital products and 100 TV and radio stations. For more information, visit baueradvertising.com.
Vittoria Coffee, Santa Vittoria, Ilve, Mutti and Waterford Wedgewood proudly sponsor the Gourmet Traveller Restaurant Awards: