Written by

Tess Sanders Lazarus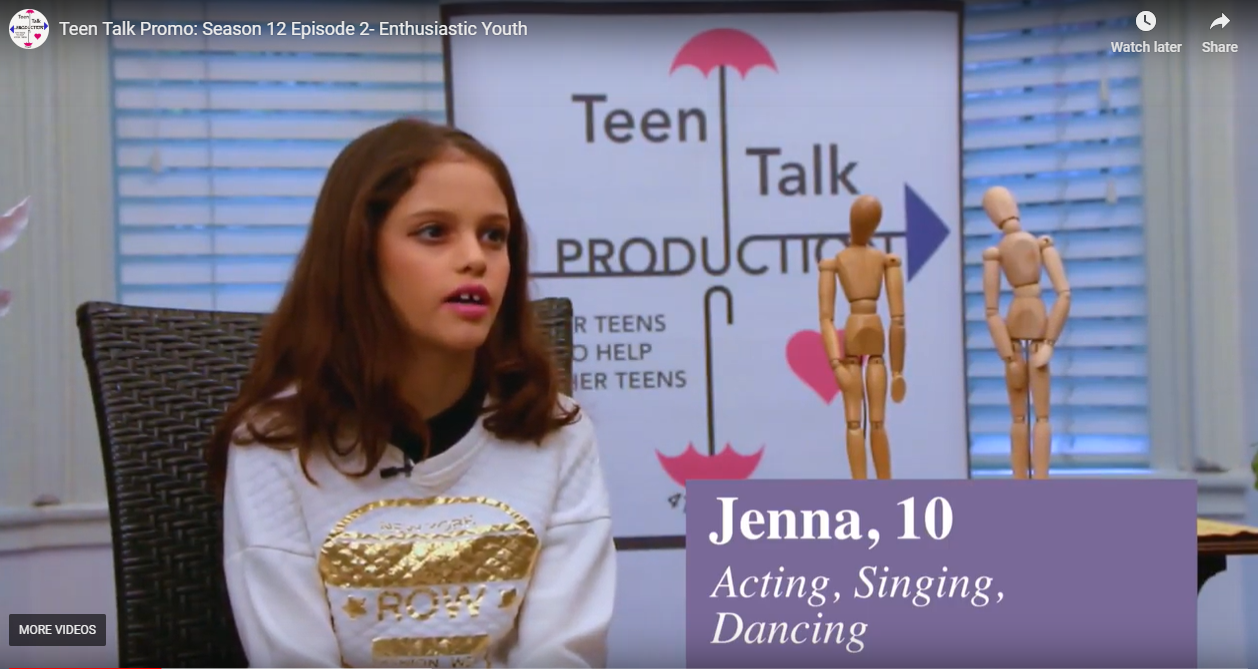 An innovative new documentary TV Show for teenagers founded by Dr Linda Walsh is seeing great success.   Teen Talk provides teenagers with the opportunity to talk about their unique experience of being a teenager on camera, for other teenagers to watch.   Aimed at teenagers, the show is also suitable for the whole family, especially parents, families and friends who want to better understand the issues facing youth today.
Dr Walsh believes Teen Talk has tremendous potential to help mitigate the impact of the mental health crisis affecting today's youth.
"A common complaint from teens is that they feel like no one understands them.  And by 'no one', they mean their teachers, their parents and even their younger or older siblings.  Sometimes, only teens can understand other teens," Dr Walsh said.
"Too many teens are suffering in silence.  Many teens think that they're the only ones struggling, and that all their friends are cruising through life without any problems."
According to Dr Walsh, social media and technology is a challenge that today's youth are struggling to navigate — a challenge previous generations didn't have to consider.
"Today's teens are constantly comparing themselves to other people — an exercise made tremendously easier with the growth of social media.  Teens will see the 'popular kid' post some perfectly curated photos on Instagram and think their life is just one big party.  They feel inadequate in comparison," Dr Walsh said.
"If I have any advice for teens today, it would be to realise that you're not alone.  Even the person you think 'has it all together', is probably also struggling with something very similar to what you're struggling with.
"When I was coming up with the idea for Teen Talk, I just thought that if only teens talked to each other, they'd realise how much they all have in common.  We don't want teens to feel like they're alone in their struggle.
"It may seem counterintuitive coming from a health practitioner, but perhaps teens need to hear less from adult professionals and more from like-minded peers.  Teens need to talk to other teens in order to realise that they're not alone."
One of the reasons Dr Walsh founded Teen Talk was to help teens de-stigmatise mental illness and admitting weakness.
"Among teens, there is a serious stigma around discussing one's inner struggles.  The need to be 'cool' and 'popular' can override a teen's incentive to speak up about what they're going through," Dr Walsh added.
"There is great benefit in teens talking to other teens about hard-hitting issues.  Unfortunately, most teens are too nervous or too afraid to start a conversation about what's affecting them.
"At a time when rates of anxiety, depression and suicide among today's youth are rapidly growing, conversations about life and mental health are vitally important."
Teen Talk is a weekly documentary TV show for audiences aged seven to 29.  It is currently aired in South Australia and Western Australia on local free-to-air TV.

Some of the topics discussed on Teen Talk include: body image, self-esteem, conflict, learning difficulties, online bullying, technology addiction and family problems. Dr Walsh tries to ensure the program is balanced with discussion of more uplifting topics as well, including: independence, feeling supported, friends, culture/traditions, fitness/sport, jobs, following your dreams, self-expression and personal growth.
The team at Teen Talk Production are keen to expand the viewership of Teen Talk and see the episodes aired on many more mainstream television channels, as well as be used by schools in helping teenagers to discuss and navigate through difficult and challenging issues.