Written by

Shirley Oronan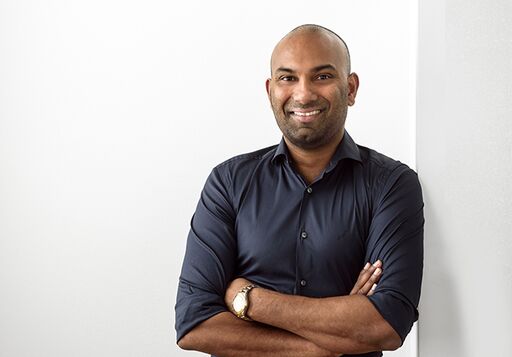 Atkinson Prakash Charan is determined to change Australia's legal system to give all Australians access to pursue claims for defamation.
"Currently, the legal system is broken.   Everyday Aussies are being defamed and their reputations damaged by the media and by people on social media, and they are not able to do anything about it unless they have lots of money." Atkinson Prakash said today.
"This is wrong.  The system is broken.   People shouldn't need to spend hundreds of thousands or millions of dollars to seek justice through the courts for being publicly wronged.  The only people who are currently benefiting from this broken system are the lawyers, barristers and judges.  They are all being paid a lot of money while the people being defamed are being broken both emotionally and financially.
"It has to stop and we need action now.   
"Apart from the fact that the laws involving defamation are incredibly complex and extremely technical, the costs associated with taking legal action means justice is no longer accessible to everyday Australians.
"We have tribunals across the country that deal with small claims.   Victoria has the Victorian Civil and Administrative Tribunal.  Other states and territories have similar arrangements. 
"The tribunals were set up to provide people with access to cost effective justice – a place where people can take their issues without the cost of legal representation and achieve facilitated outcomes.
"The small claims jurisdiction is much more relaxed, user friendly and cost effective for people seeking to resolve issues. 
"With defamation on the rise thanks to people being able to say whatever they like about people on digital media sites and on social media pages with very little accountability means that we urgently need a new solution to deal with defamation. 
"Things are being said about people which are incredibly and permanently damaging and it stays online for forever thanks to the internet.
"It is time to investigate the need to add defamation to the existing small claims tribunal system so people can have matters of defamation dealt with without the legal costs associated.
"This issue needs urgent attention and I have set up a petition calling on the Prime Minister to establish a Senate Inquiry into the inclusion of defamation matters involving up to $50,000 in financial damages to be incorporated into Small Claims and Civil Tribunals across Australia.
"Why not add defamation to these tribunals so that hard working Australians can pursue claims for damages up to the value of $50,000.    This is the fair, sensible and logical thing to do.
"A Senate Inquiry could look into the matter, determine the need, and recommend a road forward to make it happen involving the Council of Australian Governments.
"By doing so, this will:
- give everyday Australians low cost access to justice for defamation
- enable people who have been defamed to seek financial compensation up the amount of $50,000
- provide Australians with the ability to seek justice without the prohibitive costs of legal representation
- enable the growing number of people who are being defamed, especially via digital content sites and social media platforms to seek justice and the removal of the content
- act as a deterrent to those wanting to recklessly defame people
"Together, we can change Australia and make it a fairer place for all. 
"I have been to hell and back seeking justice for defamation against a large media outlet.   I know first- hand how broken the system is.
"Everyone should have access to justice for being defamed regardless of race, colour, financial circumstances, gender, descent or national or ethnic origin.
"I urge everyone to sign and share my petition with the hashtag #DefamedToo.  I will personally deliver the petition to the Prime Minister.    www.change.org/p/defamedtoo
"People shouldn't have to live with being defamed in the media or on social media sites like Facebook or Twitter.   Everyone should be able to do something about it and to seek justice without having to pay a fortune in the process."
Who is Atkinson Prakash Charan

Aktinson Prakash is an Australian immigrant success story. He arrived in Australia as a young child with his family and they settled in Melbourne.  He worked hard and achieved success.
He was involved in a few business start-ups during his younger years and eventually moved into the training sector where in 2012, along with his business partner, he founded Community Training Initiatives (CTI). The business grew quickly with CTI securing a number of auspicing arrangements with TAFEs to undertake marketing and vocational training courses on their behalf.  At the time, the Victorian Government had initiatives that allowed skilled and unskilled Victorians to obtain funding to gain their formal and accredited qualifications.
So successful was the business that they sold it in 2014 and it was rolled up along with a number of other similar businesses and training organisations into the Australian Careers Network (ACN).
ACN appointed an independent chairman and a Board of Directors in preparation for the listing of the company on the Australian Stock Exchange and Atkinson Prakash ceased to be a director of ACN and all related companies on 30 September 2014 and was not involved in the management of the company.  ACN was listed on the Australian Stock Exchange in early December 2014.  Atkinson Prakash sold his shares and pursued other ventures outside of the VET sector.
Under new ownership and management, ACN went on to purchase other registered training organisations including the Phoenix Institute in 2015.  Atkinson Prakash  had no involvement in the Phoenix Institute.  On 20 November 2015, the Australian Newspaper published two articles about the ACCC taking the Phoenix Institute (which was a subsidiary of ACN) to court, concerning unscrupulous business practices. The articles reported that Atkinson Prakash was involved in those organisations at the time and implicated that he had engaged in unscrupulous business practices.
Naturally, Atkinson Prakash was deeply concerned to have been implicated given that he was no longer involved with any of the companies and was not even part of ACN when Phoenix was purchased.
Atkinson Prakash considered The Australian article was very damaging to his reputation and impact on his new business ventures.  He tried to mediate the matter and could not get an appropriate apology.  He felt that he had no option but to seek justice through the courts in the hope it would help to resolve things as it was painstakingly clear he had never had any involvement with Phoenix Institute as they claimed in the article.
Atkinson Prakash spent over four million dollars to seek justice through the legal system.   He had only  two cruel choices:  either allow his reputation to be destroyed or his finances. 
The trial was initially listed for five days and ended up lasting 35 days over the period 20 February 2017 to 1 September 2017.  It is the view of Atkinson Prakash, his legal team and many others, that the Court allowed defences to be conducted by the media outlet in relation to issues which were unrelated to the Phoenix article that Atkinson Prakash was concerned about.  
During the course of the trial, media outlets unfairly reported the proceedings.  A number of media outlets corrected their stories, apologised and kindly offered to make donations to the Charan Foundation, a charity which Atkinson Prakash's family started in 2016 that provides funding to increase participation and engage youth in sport by providing grants to support programs, individuals, sporting clubs, events and increase participation within culturally and lingually diverse communities.
It is for this reason Atkinson Prakash wants to shed as much light on his legal fight as possible.  He wants his experience to be used by Government, the legal fraternity, businesses, students, and all Australians as a case to reference and gain understanding of the kind of challenges people are facing in trying to deal with defamation cases, their complexities and the lasting damage that can result to a person's life and wellbeing.
Aktinson Prakash wants to see change and is encouraging all Australians to get behind the growing call for changes to Australia's defamation laws and the legal system that deals with defamation matters.  Atkinson Prakash believes no one should have to endure what he endured and there must be a more logical, accessible and transparent approach for Australians to seek justice for defamation.
Atkinson Prakash took the media outlet to court to seek justice and despite this:
. He was the one who stood in the witness box for 13 days while the journalist who wrote the article did not give evidence at all
. His working life was picked apart dating back years before the court case
. He had to pay out nearly four million dollars to cover the cost of seeking justice
. He was the one blindsided when the media giant was allowed to present information about him from an unknown source which was totally untrue and unrelated to the matters that he complained about
. He was the one grilled in court about documents and emails dating back several years without the opportunity to view them beforehand
. Issues and information not relevant to the article in question were used against him in court
. He was the one who provided many credible references including high calibre Australians
. His own work colleagues were included in the proceedings
. He was the one further defamed
. The judge, Justice Jack Forrest, allowed the media outlet to provide testimony from a witness who Atkinson Prakash had never met and did not personally know
. The judge, Justice Jack Forrest, allowed documents to be admitted into evidence which came from an anonymous person, which to date nationwide News has not revealed the source of these documents. The document was significantly redacted to which Mr Charan and his legal team raised concerns about its authenticity during the trial
. Mr Charan's legal team submitted to the Court of Appeal that the judgement handed down by the judge, Justice Jack Forrest, contained many errors of fact and law
Mr Charan's legal team, Mr Neil Young QC and Georgina Schoff QC, submitted to the High Court that the result in Mr Charan's case amounts to the 'outrageous' consequence that the article has been found to be true in substance when plainly what was written in the article about Mr Charan was not true.
Even the defendant, Nationwide News conceded during the trial that Mr Charan had nothing to do with the conduct of Phoenix, which was the subject of the article. 
His legal team repeatedly submitted that the trial was unfair.
Atkinson Prakash has retained Julian Burnside AO QC, Australian barrister, human rights and refugee advocate to take his case to the Australian Human Rights Commission.   His pursuit of justice remains undiminished.  This is why he wants the Tribunals to include defamation cases, as he believes that, justice that is not accessible is justice denied.