Written by

Lili Pâquet, Lecturer in Writing, University of New England
In Dervla McTiernan's book, The Scholar, published earlier this year, women are consistently used as the "fall guys" for men with high aspirations. Two young women are killed when they uncover fraud. Another female colleague is then framed for the murders.
Before writing crime fiction, McTiernan worked as a lawyer for 12 years, for international companies like the one in The Scholar. Her background lends her book authority, even though it's fiction.
McTiernan joins a batch of crime writing women bringing professional clout to their books. Others are Kathy Reichs, Patricia Cornwell, Marcia Clark, Alafair Burke, Anne Holt, and Lisa Scottoline. This list is a tiny fraction of the trailblazing authors.
Crimes close to home
Last week, Elizabeth Farrelly wrote that "crime fiction is the morality drama of our time" that can "heighten and dissect the battle of good against evil enacted daily in our living rooms, cities and streets". She compared crime books about violence against women with Australia's deplorable record on domestic violence and rape.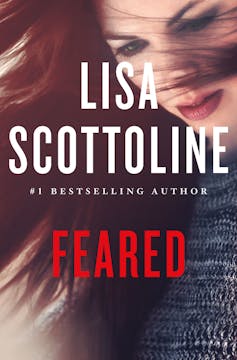 Authors: Lili Pâquet, Lecturer in Writing, University of New England
Read more http://theconversation.com/from-crime-fighters-to-crime-writers-a-new-batch-of-female-authors-brings-stories-that-are-closer-to-home-123770