Written by

Simon Ryan, Associate Professor (Literature), Australian Catholic University
When in 2017 Nordstrom began selling US$425 jeans (A$620) covered in fake mud, it seemed the long prophesied "late stage capitalism" had finally arrived. Suddenly the phrase itself was everywhere from Reddit to Twitter and applied to every freakish story about excessive consumption or corporate perfidy.
Earlier this year, meanwhile, US President Donald Trump expressed an interest in buying Greenland, blithely ignoring national feeling in Denmark and the local attachment of the Inuit inhabitants. It seems to many we are living in a period in which national and cultural meanings are being drained by the inanities and indignities of an economic system that regards humans as units of production and consumption and nothing more.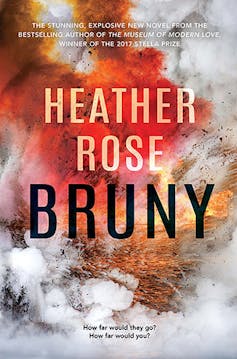 Authors: Simon Ryan, Associate Professor (Literature), Australian Catholic University
Read more http://theconversation.com/bruny-review-heather-roses-new-book-has-a-sense-of-place-yet-taps-into-global-unease-125232